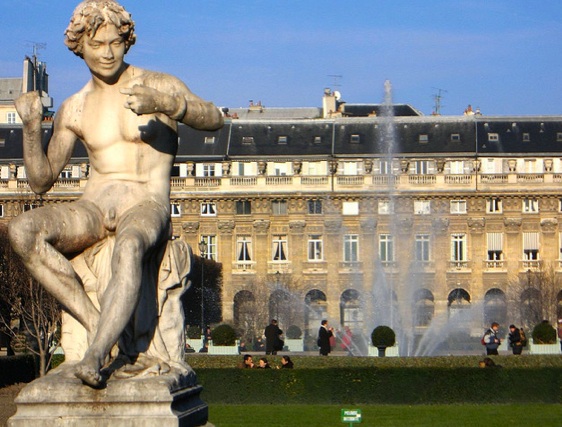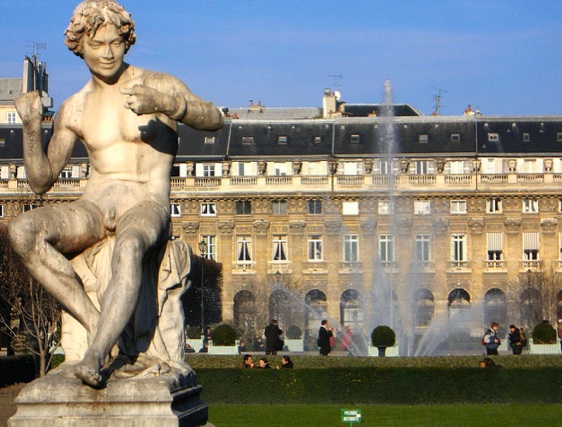 A picnic is a must, really, when in Paris, so we propose next time you skip the café in favor of grazing in the grass, as the old song goes. Pick up picnic fixings at your favorite boulangerie or grab some take-away food from the market. Paris has thousands of quiet corners and grand parks made for relaxing and watching the world pass by. Here's our short-short list of five current favorite Paris picnic spots.
Palais Royal, royal courtyard
The courtyard garden at Palais Royal is somewhat similar to Place des Vosges in le Marais. Both have expanses of lawn and rows of trees in the center of street-level boutiques and restaurants below grand apartments. Both have plenty of inviting benches and chairs scattered about under the trees, ringing their basins and children's sandbox. But Palais Royal's serene rose gardens and outdoor sculptures make this our choice for an afternoon picnic, though the garden is open evening as well. A daytime picnic at Palais Royal gives you the opportunity to view temporary garden sculpture exhibitions, the permanent black and white striped columns by Daniel Buren and Pol Bury's Kinetic Sculpture Fountain with chrome balls that reflect the grand palais.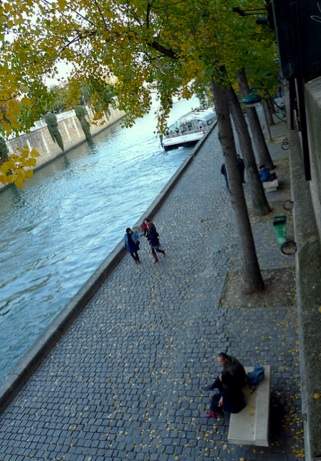 Jardins du Palais-Royal2, Place Colette, Paris 1st
Métro: Palais Royal-Musée du Louvre, Pyramides
Photo credit: ©Guillaume Baviere
Quais de la Seine
The banks of the Seine are recommended for day or dusk picnics. Sections range from isolated to pulsing with active street musicians, individuals taking group tango lessons, bicyclists and inline skaters whizzing by and like that. Grab a bench, sit on the stairs or perch at the edge to watch the unending parade of yachts, Bateaux Mouches and barges sailing by. Some areas have green space and others offer stone walls at your back and cobbles beneath your feet. In late July, the City of Paris trucks in tons of sand and palm trees to create Paris Plages, temporary beaches on the Seine banks at at Louvre/Pont de Sully, Port de la Gare and Bassin de la Villette. It's quite a spectacle and by noon every sun chair is full  It's a party, with food and drink carts, spray misters, entertainment, and urban residents craving a bit of R&R in the sun. These chairs go early, so arrive early if you definitely want to tan on this beach. (Hint: carry large plastic bags to cover the chairs after a rain shower.)
Photo credit: © Jean-Louis Zimmerman
Square Jean XXIII behind Notre Dame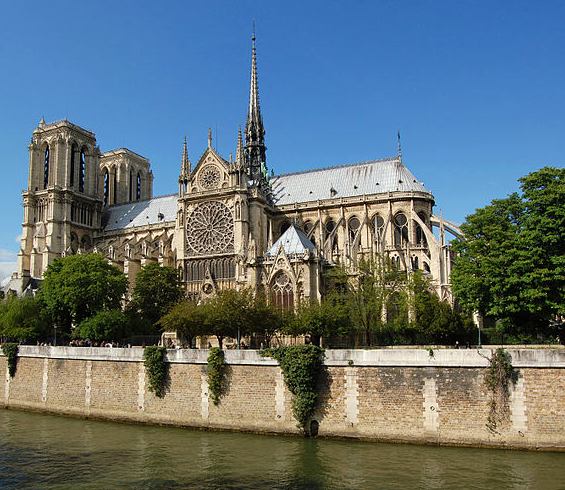 You'll recognize the park behind Notre Dame if you've ever seen a Paris souvenir postcard with photos of blooming spring Japanese cherry trees. Located on the south and east sides behind the cathedral and on the banks of the Seine, the square is named for Pope John XXIII (mid-20th century). There are benches beneath trees and its central location makes this a natural rest stop for travelers headed to or from Île St Louis. Don't forget to snap photos of Notre Dame's flying buttresses.
Notre–Dame, 6, place du Parvis, Île de la Cité, Paris 4th
Métro: Cité
Photo credit: © Zuffe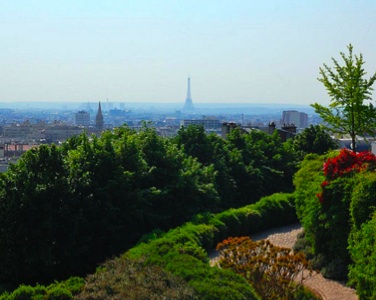 Belleville for Eiffel Tower views
Parc de Belleville is a lovely park unfamiliar to many veteran Paris visitors, much less Paris newbies. It's built on a high hill, so although staggered, steps may be an issue to travelers with mobility issues. Enjoy rose gardens, vineyards, waterfall (cascading fountains, actually) and pools, hundreds of trees and green space where you can sit with a sensational view of Paris. It's the hill that gives this park the edge when it comes to an evening picnic. Its location makes it the highest park in Paris with a sensational view of the Eiffel Tower and the city below. This is where you go for your million-euro photo of the Eiffel Tower against flaming skies at sunset.
43, rue des Couronnes, Paris 20th
Métro : Couronnes
Photo credit: © Beatxm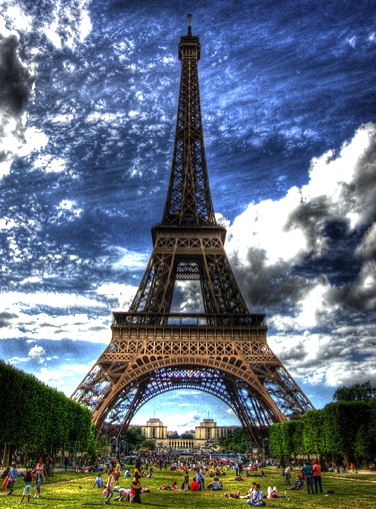 Eiffel Tower at Champ de Mars
You won't be alone, to be sure, but the small parks and tree-lined lawns beneath the Eiffel Tower and the École Militaire may well be the most photographed picnic spots in the world, day or night. The farther you move from la Tour Eiffel, the fewer people and the better your photo opportunities of the tower. In the summer, the sun doesn't set until after 10pm, so when you've had your dinner and feel like taking a walk, cross the Pont d'Iéna bridge to Trocadéro and cap your dinner off with a sip of something and a photogenic view of the massive twinkling tower.
5, avenue Anatole, Paris 7th
Métro: Champs-de-Mars, Iéna, Bir-Hakeim, or RER C/Tour Eiffel to arrive; M: Trocadéro for the way back as proposed
Photo credit: © Vincent Lock
Dali Wiederhoft is executive editor of BonjourParis.
Practical Information
Online route maps for Paris bus, Métro, RER and Transilien (SNCF) (French only)
A Paris hotel we think you'll like . . .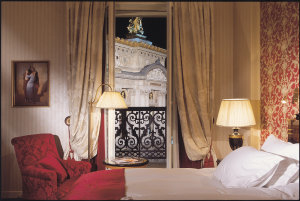 What would you give to live with this view of Opéra Garnier outside your suite doors and the famous Café de la Paix at your feet? Intercontinental Paris Le Grand is located near the Opéra Garnier and Opéra Métro and taxi station. Suites have Internet access, satellite/cable TV and on-site are 2 restaurants, health club with sauna and massage therapy. Walk five minutes for shopping at les grands magasins, Galeries Lafayette and Printemps or head straight for rue St-Honoré and Place Vendôme. Our hotel partner Booking.com is a Priceline company that guarantees your best price: if you book a room and later find the same room for less, they'll match the price. In Paris or anywhere else, thank you for checking Booking.com hotels first.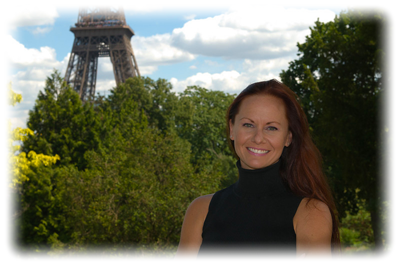 One call and you'll know why we trust Lisa Buros-Hutchins of Your Paris Experience to arrange anything and everything for our friends with the highest expectations. She's planned romantic marriage proposals and honeymoons so dreamy we dare not speak of them here. Maybe you want a dinner reservations at a top Paris restaurant where not even the Parisians can score a reservation? Try Lisa—nothing is beyond her. Say BonjourParis referred you and put her to the test of making your stay perfection.
Leave a reply
Your email address will not be published. Required fields are marked *