Fewer American Tourists are Heading to the EU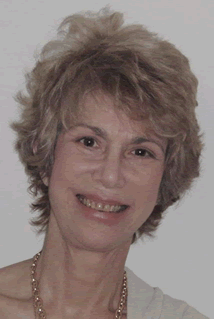 Americans aren't heading to Paris they way they used to. The weak dollar, the U.S. economic downturn, and the high cost of airline tickets, due to the rocketing cost of fuel and the airlines' own misguided efforts at nickering-and-diming travelers, all convince a lot of people to stay home. According to the French Government Tourist Office, 1.5 million Americans traveled to Paris in 2007, a drop of 5.5% from the previous year. Since January 2008, statistics reflect a further decline of 14%. Paul Rol, director of the Paris Tourism office says, "the number of U.S. visitors has been decreasing since June 2007 and the downward trend is growing steadily." But as fewer Americans are coming to the City of Light, other nationalities are making up the slack. Paris has recorded an overall increase of tourists by 2.3%. During 2007, there were 8.76 million tourists, many of who came from Britain, Belgium, the Netherlands, and Switzerland. Americans still comprise the largest number of tourists in Paris—just fewer currently. But they've shunned France before. There were fewer between 2001 and 2003 following the September 11th attacks and the Franco-American row over the U.S. invasion of Iraq. However, U.S. tourism rebounded in 2004, and many people feel it will again after the upcoming presidential elections if Barack Obama is voted into the Oval Office. Imad Khalidi, president of
Auto Europe
predicts the dollar will become stronger if a Democrat is elected President. "Look back at November 1991, the French franc was very, very strong—4.6FF to the dollar. Once Clinton was elected, the dollar climbed to 6.4FF to the dollar. Let's hope that's the case again." Khalidi admits that the car rental business is down in the EU. But firms like his have more than made up for the loss by renting to Europeans who are vacationing in the U.S. and, because of the currency exchange, people living on a euro income feel rich and are making the most of their buying power. Walk into any big-city department store in America, and the locals will wonder if they're in bargain basements when they hear the tourists exclaiming over how cheap everything is. It's reminiscent of the Japanese forming lines to gain entrance to Louis Vuitton on the Champs Élysées. Travel industry experts agree that the very rich will travel when and wherever they want. Whether or not it costs more or less isn't a big factor. The swanky Meurice Hotel, located near the Place de la Concorde and facing the Tuileries Gardens, isn't crying the blues over losing its American clientele because it hasn't. Eighty percent of them are from the U.S. What J.P. Morgan said about maintaining a yacht—"If you have to ask how much it costs, you can't afford it"—applies here where the least expensive room begins at €650 per night, and a lovely Continental breakfast in the Michelin two-starred restaurant, Le Meurice, headed by Yannick Alleno, costs a mere €36. Since most of us have to ask, it's pretty obvious we can't afford it. Another take is from Bill O'Such, who owns a super apartment in the Marais "If reservations for our apartment—
The Elzevir
—is any indication, we have people reserving into 2010. It hasn't affected Americans' desire to travel to Paris." In talking with them, they do cut down on what they do (i.e. fewer dinners out, less shopping, etc.) which costs a lot of money. They search for less expensive ways to come travel. "One theory I have is that hotels are now so expensive in euros that people are considering apartments even more than before. The other trend we've seen is we have more Australians and Canadians as clients." Of course the dollar is stronger against currencies that are pegged to it, so traveling in Asia, for example, may be a better bet than traveling to Europe. "In fact," a says a San Francisco resident, "I can fly more cheaply to Beijing than Paris." So, the exchange rate is only one factor. The cost of flying may be greater, depending on your destination. It's not easy to balance. And naturally enough, what we love is often what we're willing to pay for, not matter what. For instance, author Nancy Bruning says that she doesn't know about others, but she's booked to come to France this summer. "I'll simply be sparing when it comes to spending. But, I love Europe so much that I'm not going to forego my France fix." I don't know about others either, but I will just be "sparing with the spending" and hope my credit card doesn't melt. © Paris New Media, LLC
[email protected]
SUBSCRIBE
ALREADY SUBSCRIBED?
BECOME A BONJOUR PARIS MEMBER

Gain full access to our collection of over 5,000 articles and bring the City of Light into your life. Just $60 a year.

Find out why you should become a member here.

Sign in

Fill in your credentials below.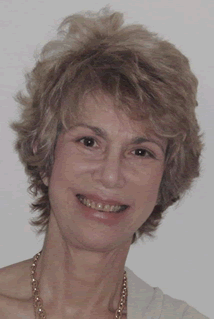 Americans aren't heading to Paris they way they used to. The weak dollar, the U.S. economic downturn, and the high cost of airline tickets, due to the rocketing cost of fuel and the airlines' own misguided efforts at nickering-and-diming travelers, all convince a lot of people to stay home.
According to the French Government Tourist Office, 1.5 million Americans traveled to Paris in 2007, a drop of 5.5% from the previous year. Since January 2008, statistics reflect a further decline of 14%.
Paul Rol, director of the Paris Tourism office says, "the number of U.S. visitors has been decreasing since June 2007 and the downward trend is growing steadily."
But as fewer Americans are coming to the City of Light, other nationalities are making up the slack. Paris has recorded an overall increase of tourists by 2.3%. During 2007, there were 8.76 million tourists, many of who came from Britain, Belgium, the Netherlands, and Switzerland.
Americans still comprise the largest number of tourists in Paris—just fewer currently. But they've shunned France before. There were fewer between 2001 and 2003 following the September 11th attacks and the Franco-American row over the U.S. invasion of Iraq. However, U.S. tourism rebounded in 2004, and many people feel it will again after the upcoming presidential elections if Barack Obama is voted into the Oval Office.
Imad Khalidi, president of Auto Europe predicts the dollar will become stronger if a Democrat is elected President. "Look back at November 1991, the French franc was very, very strong—4.6FF to the dollar. Once Clinton was elected, the dollar climbed to 6.4FF to the dollar. Let's hope that's the case again."
Khalidi admits that the car rental business is down in the EU. But firms like his have more than made up for the loss by renting to Europeans who are vacationing in the U.S. and, because of the currency exchange, people living on a euro income feel rich and are making the most of their buying power. Walk into any big-city department store in America, and the locals will wonder if they're in bargain basements when they hear the tourists exclaiming over how cheap everything is. It's reminiscent of the Japanese forming lines to gain entrance to Louis Vuitton on the Champs Élysées.
Travel industry experts agree that the very rich will travel when and wherever they want. Whether or not it costs more or less isn't a big factor. The swanky Meurice Hotel, located near the Place de la Concorde and facing the Tuileries Gardens, isn't crying the blues over losing its American clientele because it hasn't. Eighty percent of them are from the U.S.
What J.P. Morgan said about maintaining a yacht—"If you have to ask how much it costs, you can't afford it"—applies here where the least expensive room begins at €650 per night, and a lovely Continental breakfast in the Michelin two-starred restaurant, Le Meurice, headed by Yannick Alleno, costs a mere €36. Since most of us have to ask, it's pretty obvious we can't afford it.
Another take is from Bill O'Such, who owns a super apartment in the Marais "If reservations for our apartment— The Elzevir—is any indication, we have people reserving into 2010. It hasn't affected Americans' desire to travel to Paris." In talking with them, they do cut down on what they do (i.e. fewer dinners out, less shopping, etc.) which costs a lot of money. They search for less expensive ways to come travel. "One theory I have is that hotels are now so expensive in euros that people are considering apartments even more than before. The other trend we've seen is we have more Australians and Canadians as clients."
Of course the dollar is stronger against currencies that are pegged to it, so traveling in Asia, for example, may be a better bet than traveling to Europe. "In fact," a says a San Francisco resident, "I can fly more cheaply to Beijing than Paris."
So, the exchange rate is only one factor. The cost of flying may be greater, depending on your destination. It's not easy to balance. And naturally enough, what we love is often what we're willing to pay for, not matter what.
For instance, author Nancy Bruning says that she doesn't know about others, but she's booked to come to France this summer. "I'll simply be sparing when it comes to spending. But, I love Europe so much that I'm not going to forego my France fix."
I don't know about others either, but I will just be "sparing with the spending" and hope my credit card doesn't melt.
© Paris New Media, LLC
[email protected]
---
---