Fantasy and Expensive Paris Hotels
As a perpetual romantic, I'm always on the lookout for hotels that make me feel more spoiled than spoiled. They should be beautifully designed and elegant or, perhaps, exquisitely executed examples of modern minimalism that make a statement. Many hotel architects and designers have been influenced by the Mies Van der Rohe "less is more" school of design, rather than the knock-your-socks-off opulence of the old grand hotels or their offspring, like the Taj and Peninsula Hotel Groups. Either one can do, depending. I've always had a hotel fetish. It goes back to my days of fantasies about being
Eloise at the Plaza
, one of my favorite books when I was growing up. The idea of calling room service sounded just fine. Undoubtedly, that stems from the fact that my mother didn't cook, and I would have liked something other than frozen dinners—you know, the ones in three-compartment trays, containing gray mystery meat, overdone vegetables and were those really mashed potatoes? I love touring hotels, and what better city than Paris? There are some incredible ones here and more are opening all the time. It's not only the décor, but it's the ambience (bring on the flowers and they may make you sigh, or if you're allergic, even cry). You may not be able to afford the latest design à la Philippe Starck, but if you look carefully, it's possible to find high style at the right price and make it your own. Even if I can't afford to stay in these hotels, I can bask in their beauty and elegance and spend a few minutes feeling as if I am living in the lap of luxury. There's a method to my madness. I enjoy seeing how old hotels are being renovated, upgraded and catapulted into the 21st century. Paris has always been a grand city, and here come the five-star hotels: if you have to ask the price, don't consider staying there. Happily, these hotels have bars with sumptuous seating areas where you can order one drink, eat premium munchies and pretend you're one of the rich and famous. My visit to the
Shangri-La Hotel
a few weeks ago was an eye opener. It's very different from the Shangri-La hotels I'd seen in Asia where the hotel chain was launched. It was decorated in a substantially more subdued style and was more of a historic renovation and preservation than big-time flash. One of my favorite Paris hotels is the
Meurice
. Going there for a drink in its elegant bar is always such a pleasure. The barman, William, who's definitely in charge of the inner sanctum, has been there for more than 30 years, but never on weekends. Hot off the presses: on February 7th, the hotel's Chef Sommelier, Estelle Touzet, was awarded Chef Sommelier of 2011 by the Pudlowski Guide. People are flocking to the 
Hôtel Raffles Royal Monceau Paris
that opened in late 2010. It's lovely, but certainly not cheap and is one of the truly "in" hotels. Its terrace restaurant is one of the prettiest in the city and tout Paris gathers there. Others are talking about another boutique hotel and giving it rave reviews. I've yet to inspect a room at the
Hôtel Champs Élysées Plaza
but, based on the reports, I may splurge and book a room with a Jacuzzi and go on a stay-vacation for a night. The
Mandarin Oriental
opened in Summer 2011 and it's amazing. It's interesting to see how people who walk into a hotel in jeans are treated. I wish people would dress properly (meaning they shouldn't wear torn tee-shirts and baseball caps) in a hotel's lobby. But in these days of informality, people sporting such outfits tend to be rock or fashion stars—you know, from the "industry." In my mind, a hotel is more than a place to sleep. They're destinations that often provide some of the best theater you can see. As long as they have free WiFi, I'm happy. If you could stay in any hotel in Paris, which would it be? And by the way, there won't be a bill. Why ruin a fantasy? (c) Paris New Media, LLC
[email protected]
Grab your own
free subscription
to BonjourParis & be first to receive Wednesday & Sunday newsletters linked to 50 original stories monthly with travel tips & the latest from France. Since 1995, BonjourParis has been your most complete online France travel & Francophile lifestyle eZine. RSS feed available. If it's at Amazon.com, you can get it at our 
Amazon.com Boutique
with new items added weekly. Same competitive prices and speedy delivery & your purchases support costs of keeping BonjourParis your most complete online France travel resource. Search hint: start at the back pages for the most recent stock. Be smart! Reserve your hotel at
Booking.com
…then keep shopping online & if you find a better rate for the same deal, contact
Booking.com
for your BEST PRICE MATCH GUARANTEE. Bookmark this link & use it everytime you shop so your preferences are stored & deals are updated when you return: 
Booking.com
.  
SUBSCRIBE
ALREADY SUBSCRIBED?
BECOME A BONJOUR PARIS MEMBER

Gain full access to our collection of over 5,000 articles and bring the City of Light into your life. Just 60 USD per year.

Find out why you should become a member here.

Sign in

Fill in your credentials below.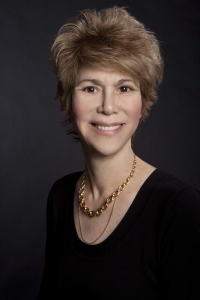 As a perpetual romantic, I'm always on the lookout for hotels that make me feel more spoiled than spoiled. They should be beautifully designed and elegant or, perhaps, exquisitely executed examples of modern minimalism that make a statement. Many hotel architects and designers have been influenced by the Mies Van der Rohe "less is more" school of design, rather than the knock-your-socks-off opulence of the old grand hotels or their offspring, like the Taj and Peninsula Hotel Groups. Either one can do, depending.
I've always had a hotel fetish. It goes back to my days of fantasies about being Eloise at the Plaza, one of my favorite books when I was growing up. The idea of calling room service sounded just fine. Undoubtedly, that stems from the fact that my mother didn't cook, and I would have liked something other than frozen dinners—you know, the ones in three-compartment trays, containing gray mystery meat, overdone vegetables and were those really mashed potatoes?
I love touring hotels, and what better city than Paris? There are some incredible ones here and more are opening all the time. It's not only the décor, but it's the ambience (bring on the flowers and they may make you sigh, or if you're allergic, even cry). You may not be able to afford the latest design à la Philippe Starck, but if you look carefully, it's possible to find high style at the right price and make it your own.
Even if I can't afford to stay in these hotels, I can bask in their beauty and elegance and spend a few minutes feeling as if I am living in the lap of luxury. There's a method to my madness. I enjoy seeing how old hotels are being renovated, upgraded and catapulted into the 21st century. Paris has always been a grand city, and here come the five-star hotels: if you have to ask the price, don't consider staying there.
Happily, these hotels have bars with sumptuous seating areas where you can order one drink, eat premium munchies and pretend you're one of the rich and famous.
My visit to the Shangri-La Hotel a few weeks ago was an eye opener. It's very different from the Shangri-La hotels I'd seen in Asia where the hotel chain was launched. It was decorated in a substantially more subdued style and was more of a historic renovation and preservation than big-time flash.
One of my favorite Paris hotels is the Meurice. Going there for a drink in its elegant bar is always such a pleasure. The barman, William, who's definitely in charge of the inner sanctum, has been there for more than 30 years, but never on weekends. Hot off the presses: on February 7th, the hotel's Chef Sommelier, Estelle Touzet, was awarded Chef Sommelier of 2011 by the Pudlowski Guide.
People are flocking to the Hôtel Raffles Royal Monceau Paris that opened in late 2010. It's lovely, but certainly not cheap and is one of the truly "in" hotels. Its terrace restaurant is one of the prettiest in the city and tout Paris gathers there.
Others are talking about another boutique hotel and giving it rave reviews. I've yet to inspect a room at the Hôtel Champs Élysées Plaza but, based on the reports, I may splurge and book a room with a Jacuzzi and go on a stay-vacation for a night.
The Mandarin Oriental opened in Summer 2011 and it's amazing.
It's interesting to see how people who walk into a hotel in jeans are treated. I wish people would dress properly (meaning they shouldn't wear torn tee-shirts and baseball caps) in a hotel's lobby. But in these days of informality, people sporting such outfits tend to be rock or fashion stars—you know, from the "industry."
In my mind, a hotel is more than a place to sleep. They're destinations that often provide some of the best theater you can see. As long as they have free WiFi, I'm happy.
If you could stay in any hotel in Paris, which would it be? And by the way, there won't be a bill. Why ruin a fantasy?
(c) Paris New Media, LLC
Grab your own free subscription to BonjourParis & be first to receive Wednesday & Sunday newsletters linked to 50 original stories monthly with travel tips & the latest from France. Since 1995, BonjourParis has been your most complete online France travel & Francophile lifestyle eZine. RSS feed available.
If it's at Amazon.com, you can get it at our Amazon.com Boutique with new items added weekly. Same competitive prices and speedy delivery & your purchases support costs of keeping BonjourParis your most complete online France travel resource.
Search hint: start at the back pages for the most recent stock.

Be smart! Reserve your hotel at Booking.com…then keep shopping online & if you find a better rate for the same deal, contact Booking.com for your BEST PRICE MATCH GUARANTEE.
Bookmark this link & use it everytime you shop so your preferences are stored & deals are updated when you return: Booking.com.
More in Bonjour Paris, Hotels, karen fawcett, Paris
---
---