"The Sun" a British newspaper had, as its headlines, "Don't go to Paris!" whereas the British foreign office advises avoiding the areas where there are demonstrations. Living near the Luxembourg gardens where many of the schools are, I must admit that I would rather listen to the foreign office….
Yesterday, the demonstrations throughout France of those against the CPE, contrat du premier emploi, had crowds of just over a million according to the police and over three million according to the trade unions. This is twice as many as the demonstration held on Saturday, the 18th of March. Numbers in Paris were either 92,000 or 700,000.The departure point for both occasions was La Place d'Italie. Last week's route was through Port Royal, to Montparnasse, ending up at Les Invalides. Yesterday's demonstration went via Bastille to Place de la Republique.
The general strike was not a severe as expected. In Paris, 62% of metro transportation was assured, 70% of the buses. The SNCF had 2 out of three trains running. 14% of post office workers were on strike and 30% of air traffic controllers. Of 673 flights from Charles de Gaulle airport, 83 were cancelled and 64 out of 400 flights from Orly airport, although figures are not available to say as to whether these flights were within France or international. The Eiffel tower remained closed to the public.
The real trouble yesterday, as is the case in bigger demonstrations, are "les Casseurs", meaning breakers. They come to vandalize and steal, either personal property or from shops.
The authorities deployed 4000 police who escorted the cortege and prevented "les casseurs", 1000 strong according to the police, from infiltrating the ranks of demonstrators in order to hide. Over 600 people were arrested and less damage was caused than March 18th's demonstration.  Those are the facts and figures from yesterday.
As for today, the weekly minister's meeting was held today. No one has made any comment as to what was said. The government has stated that President Chirac will pronounce his opinion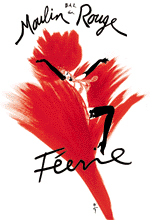 within the next few days and is awaiting the comments or validation of the "conseil constitutionnel" who should meet on Thursday or Friday. There are three possibilities: the bill is accepted, rejected or has changes made and the outcome will show the support behind the Premier Ministre, Dominique de Villepin.
Some kind of resolution should ideally be found before universities in Paris and Bordeaux break up for 3 weeks on April 8th.
 If you come to Paris in the near future, check with the staff of the hotel where the demonstrators will be and avoid that area. I feel badly for clients of the Holiday Inn on the Place de la Republique as they were very much in the thick of things yesterday. As always, use common sense. Yesterday was not Tiananmen Square.