The Different Houses of Picasso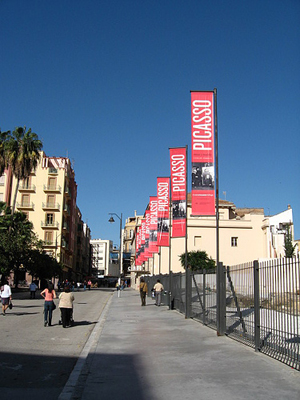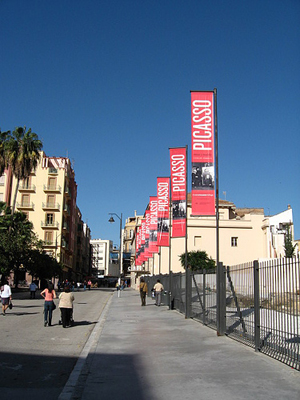 I was hesitant to visit the Picasso Museum in Paris because the one in Malaga turned out to be so disappointing. Malaga is the town of his birth, and the museum there is in fact directly down the street from the house in which he was born, so expectations ran high. Too high, perhaps.
But then again, the city of Malaga in itself had been rather disappointing. We'd been told it was a place where we could enjoy the water, and when we arrived it turned out that the beach was utterly and completely lorded over by resorts and drained of any sort of peace by a relentless onslaught of tourists. So perhaps we were hoping that the local Picasso shrine would somehow make things right between us and the city on a whole. It turned out to be almost solely filled with a few collections of rough sketches and a number of his final works, many of which were nothing but single brushstrokes or splats of paint that seemed to scream out, "Pay me—I am Picasso."
Maybe it was great art and was thick with meaning. I cannot be entirely sure as I am not a painter.  But I had seen great art. At that time I was just a young student who had left the United States to live in France, and I was enjoying the proximity to great works that I had for so long sought. The Picasso I experienced in Malaga, however, felt like a cop-out.
After that we walked down to the house of his birth, which turned out to be closed. Right then we decided that it was time to get out of Malaga. Instead of waiting three days to ride the bus to Seville as planned, we rented a car and made our way long the southern coast where we had a great many adventures and slept in random bunkers from the Spanish Revolution and a shipwrecked fishing boat that had washed up on the shore. Once we were even chased by a pair of Spanish army trucks for reasons we did not understand. I was basically living out all of the fantasies dreamt up by a ten-year-old boy.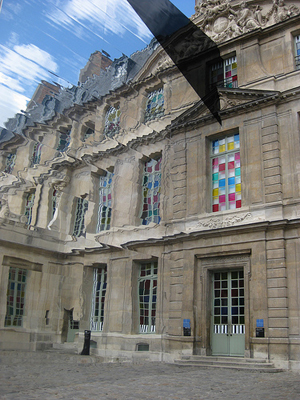 Returning to Paris felt good though. The city had come to feel like a home and I was enjoying showing my partner-in-crime, Colleen, around. As we were walking along Rue de Rivoli and I was busy describing everything we passed, she suggested that we visit something that I hadn't yet:
"What about the Picasso Museum?" she asked.
"Do you remember Malaga?"
"But this is an entirely different collection. And it's in Paris. I have a feeling they know what they're doing when it comes to museums," she said, reasonably. "And you do like his Guernica…"
She was right, so we made our way east along the river. I knew that it was somewhere directly north of the Ile Saint-Louis. We ended up at the Bastille, where we stopped by a café I knew for a drink and to ask for directions. From there, we found it with ease.
The museum is not housed in an overly-large building. It's actually rather charming in its quaintness, regal but not over-decorated. Inside, the halls wound upward, and as I entered each new room I felt my confidence in Picasso restored. This was a collection of his finest work spanning each of his periods. The museum houses such a range of his talent—some are complex while others are very basic, some realistic in juxtaposition to the surreal.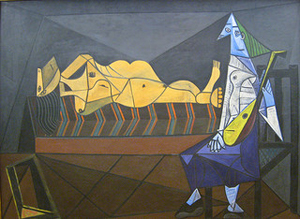 I recall being struck by three paintings in particular. Both Man with Guitar and Man with Mandolin held my attention for quite some time. Each seemed to collapse simultaneously in and out on itself. They brought to mind looking across a vast landscape of valleys and mountains, so expansive was their depth of perception. Near the end of my visit, I came up on the Artist and His Model, in which we see a female form and Picasso working ethereally beside her. It was a perfect summation of the man's work. He puts so much of himself into his art that he becomes indistinguishable from it. Picasso and his subject and the finished piece are inseparable from each other—here is a man who lives Art in its highest sense.
If only we could all learn to live so amidst our passions.
photo 1 by Carla Vidal [CC BY-SA 2.0], via Flickr
photo 2 by Achim Hepp [CC BY-SA 2.0], via Flickr
photo 3 by Sharon Mollerus [CC BY 2.0], via Flickr
Leave a reply
Your email address will not be published. Required fields are marked *