Diary from Limousin: Part 7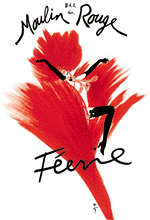 MondayGemini 21 May-21 June An unexciting day for Geminis seeking thrills, but entertainment may come from unlikely quarters 5 a.m. More bloody snow. Open shutters, admit Gizmo and Whinge before screaming wakes hamlet. Cats shake, prattle and roll on clean floor. Change out of snow-splattered nightie, socks, woolly hat, gloves. Feel like one of God's frozen people. 5.15 Make coffee. Resolve to give up smoking. Next week.5.16 Merde. No cat food. Put cats back outside. 5.32 Start computer. Open future Blockbuster by P. Turner. Notice lousy detectives getting nowhere. Good. Have discovered through in-depth research that it takes at least 291 pp to expose killers. Do not tell murder squad I know whodunnit. Bawl out incompetent men. V. good for morale. Mine, I mean. 5.36 Perhaps is right moment to flesh out dramatis personae while house-to-house enquiries in progress. Perp dead easy, absolute swine. Decide better not call him Scumbag-d'Arcy. Is plausible character, therefore will confound investigators for while longer. Have now done 35.5 pp. Only 255.5 to go. 8.30 Make large pot of porridge. Try to listen to radio while John recites trivia from Reader's Digest. Do not believe that cats reduce their owner's blood pressure. Do not wish to know that humans cannot lick their own elbows.Roads blocked north of Limousin. More snow on way.  God suffering extreme boredom since Jan. 10.  Notice ungrateful cats leave their porridge. 9.15 Stock up
at Intermarché. Shelves, shop almost empty. Fill boot with essentials. Cat poison, porridge, whiskey, chocolate, high-energy biscuits. 10.30 Read bank statement, bills. Beastly's Bank charges going up by 10%. Why do bills travel through post system at twice speed of cheques? Maybe R. Digest has answer. Courtyards SARL sends urgent appeal judgment to translate. My #1 favourite. Love reading about misfortune of others. 2pm Have done 4.75 pp. of appeal. Am d'accord with way decision moving. Glad French judges seem able to interpret / understand law. Will email compliments to nice Mr Raffarin.   7.30 No Gym/admin/story/story/18150/ tonight. Spend 35 mins pedalling with Queen in bedroom. Cover only 2.61 kms, due to weather conditions. Cannot understand why F. Mercury was so keen on cycling.  Poor man obviously never discovered thrills of dusting, ironing etc TuesdayGemini 21 May-21 June Do not dwell on romantic possibilities, your expectations may prove to be unrealistic 4.45 Open Blockbuster. Have dimwits for policemen. Not convinced they can expose killer in next 254 pp. Call Pathologist. Rude, abrupt man.  Gives spurious excuse re autopsy delay.  Mortuary full of accident victims due to icy road conditions   Point out book is set in late spring heat wave. 5 a.m. Still not sure have blown away murderee convincingly   Have checked with P. Cornwell, but seems Virginia has dearth of Perrier-bottle skull-crushing cases. Perhaps slow strangulation best after all. Will avoid tricky technical subjects like blood spray, analysing brain blobs etc. Stick to what you can copy from others. 8.30 Breakfast. Wonder why have not heard from Denise. Maybe she & Edouard have eloped to Las Vegas. Maybe will return flashing huge rock on finger. Denise, not Ed. 9.50 Arrive 20 mins late for physio, after struggle through N. Scandinavia. Pascal irritatingly cheerful after skiing hols. Refuse further application of Ebola cream to knee as per instructions from infant surgeon. Or will sue physio for millions. No problem, Madame. Is time for some muscle-toning. Great. P. has got message. 10.30 Am in urgent need of heart-lung transplant. Have cycled 2901 kms over Pyrenees. Noticed name of bike when P. unnecessarily turned up pedal tension. Hope Terminator a joke. 12.30 Make dough and raisin effigy of physiotherapist. Find sewing basket in attic. Dust same. Stab effigy repeatedly. Hope oesophageal parts of Pascal now being ripped on razor-sharp cattle bone. Make lunch. 1.45 Denise phones. Will call in tonight to give lowdown re blind date with Edouard. Notice voice slightly wobbly. Must have been heavy, emotional experience 2 pm.  Start translating annual accounts for Midas Illuminations SA.  CEO's statement downbeat. Light at end of tunnel turned off due to budget cuts, blah blah.  Profit margin up only 14.01%. 3pm.  Cannot concentrate.  Dying to hear from Denise re Executive Ed. Grope-by-grope account of candlelit expense-account dinner-after-opera. Check in paper. No opera this week. Albanian accordion ensemble at Palais.  Guadeloupian steel-band-avec-limbo-dancers at Cultural centre. Hmm. Make tea. Eat 3 high-energy biscuits. Read ingredients: 50% cholesterol, 49% diabetes, 1% colouring. At last EU making an effort to reduce all those nasty E-numbers. Back to Profit & Loss account. Heartened to note huge increase in corporate translation fees. Read footnote re same. Extraordinary expense. From 2005, will be outsourced to Togo. Down tools in protest. When in Rome, etc. Read paper. Leaf through property pp. Hm. Bijou cottage. Quiet location. No neighbours. Inflated price. Looks vaguely familiar. Just like Château de Scumbag next door. No neighbours, though. Will check tomorrow, as still blizzarding. 7 pm Denise due soon. Find some cognac to celebrate. Only 3-star, but has matured in kitchen cupboard for 2 weeks.  Ban John from salon, as is girl talk, dear.  J. grumpy. Wants to watch quiz show. Tell him to read encyclopaedia instead. Not in loo please. 7.30 Denise v. emotional, crying. Mop up puddle, hand her hefty…
SUBSCRIBE
ALREADY SUBSCRIBED?
BECOME A BONJOUR PARIS MEMBER

Gain full access to our collection of over 5,000 articles and bring the City of Light into your life. Just 60 USD per year.

Find out why you should become a member here.

Sign in

Fill in your credentials below.
Monday
Gemini 21 May-21 June An unexciting day for Geminis seeking thrills, but entertainment may come from unlikely quarters

5 a.m. More bloody snow. Open shutters, admit Gizmo and Whinge before screaming wakes hamlet. Cats shake, prattle and roll on clean floor. Change out of snow-splattered nightie, socks, woolly hat, gloves. Feel like one of God's frozen people.

5.15 Make coffee. Resolve to give up smoking. Next week.
5.16 Merde. No cat food. Put cats back outside.

5.32 Start computer. Open future Blockbuster by P. Turner. Notice lousy detectives getting nowhere. Good. Have discovered through in-depth research that it takes at least 291 pp to expose killers. Do not tell murder squad I know whodunnit. Bawl out incompetent men. V. good for morale. Mine, I mean.

5.36 Perhaps is right moment to flesh out dramatis personae while house-to-house enquiries in progress. Perp dead easy, absolute swine. Decide better not call him Scumbag-d'Arcy. Is plausible character, therefore will confound investigators for while longer. Have now done 35.5 pp. Only 255.5 to go.

8.30 Make large pot of porridge. Try to listen to radio while John recites trivia from Reader's Digest. Do not believe that cats reduce their owner's blood pressure. Do not wish to know that humans cannot lick their own elbows.
Roads blocked north of Limousin. More snow on way.  God suffering extreme boredom since Jan. 10.  Notice ungrateful cats leave their porridge.

9.15 Stock up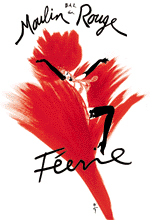 at Intermarché. Shelves, shop almost empty. Fill boot with essentials. Cat poison, porridge, whiskey, chocolate, high-energy biscuits.

10.30 Read bank statement, bills. Beastly's Bank charges going up by 10%. Why do bills travel through post system at twice speed of cheques? Maybe R. Digest has answer.

Courtyards SARL sends urgent appeal judgment to translate. My #1 favourite. Love reading about misfortune of others.

2pm Have done 4.75 pp. of appeal. Am d'accord with way decision moving. Glad French judges seem able to interpret / understand law. Will email compliments to nice Mr Raffarin.  

7.30 No Gym/admin/story/story/18150/ tonight. Spend 35 mins pedalling with Queen in bedroom. Cover only 2.61 kms, due to weather conditions. Cannot understand why F. Mercury was so keen on cycling.  Poor man obviously never discovered thrills of dusting, ironing etc

Tuesday
Gemini 21 May-21 June Do not dwell on romantic possibilities, your expectations may prove to be unrealistic

4.45 Open Blockbuster. Have dimwits for policemen. Not convinced they can expose killer in next 254 pp. Call Pathologist. Rude, abrupt man.  Gives spurious excuse re autopsy delay.  Mortuary full of accident victims due to icy road conditions   Point out book is set in late spring heat wave.

5 a.m. Still not sure have blown away murderee convincingly   Have checked with P. Cornwell, but seems Virginia has dearth of Perrier-bottle skull-crushing cases. Perhaps slow strangulation best after all. Will avoid tricky technical subjects like blood spray, analysing brain blobs etc. Stick to what you can copy from others.
8.30 Breakfast. Wonder why have not heard from Denise. Maybe she & Edouard have eloped to Las Vegas. Maybe will return flashing huge rock on finger. Denise, not Ed.
9.50 Arrive 20 mins late for physio, after struggle through N. Scandinavia. Pascal irritatingly cheerful after skiing hols. Refuse further application of Ebola cream to knee as per instructions from infant surgeon. Or will sue physio for millions. No problem, Madame. Is time for some muscle-toning. Great. P. has got message.

10.30 Am in urgent need of heart-lung transplant. Have cycled 2901 kms over Pyrenees. Noticed name of bike when P. unnecessarily turned up pedal tension. Hope Terminator a joke.

12.30 Make dough and raisin effigy of physiotherapist. Find sewing basket in attic. Dust same. Stab effigy repeatedly. Hope oesophageal parts of Pascal now being ripped on razor-sharp cattle bone. Make lunch.

1.45 Denise phones. Will call in tonight to give lowdown re blind date with Edouard. Notice voice slightly wobbly. Must have been heavy, emotional experience

2 pm.  Start translating annual accounts for Midas Illuminations SA.  CEO's statement downbeat. Light at end of tunnel turned off due to budget cuts, blah blah.  Profit margin up only 14.01%.

3pm.  Cannot concentrate.  Dying to hear from Denise re Executive Ed. Grope-by-grope account of candlelit expense-account dinner-after-opera. Check in paper. No opera this week. Albanian accordion ensemble at Palais.  Guadeloupian steel-band-avec-limbo-dancers at Cultural centre. Hmm.

Make tea. Eat 3 high-energy biscuits. Read ingredients: 50% cholesterol, 49% diabetes, 1% colouring. At last EU making an effort to reduce all those nasty E-numbers.

Back to Profit & Loss account. Heartened to note huge increase in corporate translation fees. Read footnote re same. Extraordinary expense. From 2005, will be outsourced to Togo. Down tools in protest. When in Rome, etc.

Read paper. Leaf through property pp. Hm. Bijou cottage. Quiet location. No neighbours. Inflated price. Looks vaguely familiar. Just like Château de Scumbag next door. No neighbours, though.
Will check tomorrow, as still blizzarding.

7 pm Denise due soon. Find some cognac to celebrate. Only 3-star, but has matured in kitchen cupboard for 2 weeks.  Ban John from salon, as is girl talk, dear.  J. grumpy. Wants to watch quiz show. Tell him to read encyclopaedia instead. Not in loo please.

7.30 Denise v. emotional, crying. Mop up puddle, hand her hefty old cognac. Must say she looks drained. Ed obviously powerful medicine.

Denise takes deep breath. "Edouard, chérie, is Environmental Excess Executive." EEEK. Realise I am sitting on edge of seat.

Vehicle, plenty of space in back. Wow. Can see Denise snug as bug in SUV, cruising back to Ed's penthouse. Soundtrack by Norah Jones. Suspense is excruciating. Wonder why D. quite so weepy.

"Zuh cretin is uh dustman," she wails. "Uh dustman! Wizzuh terminally-ill Express van. Zat 'ad zuh crise cardiaque at zuh traffic lights."

After the Guadeloupian-steel-band-avec-limbo-dancers-show.  Followed by eat-in-street-Big-Mac. 

Oh dear.

Wednesday
Gemini 21 May-21 June Don't be impetuous! Avoid buying frivolities  – they serve no purpose and may embarrass you later. Friends will surprise you

9 a.m. Don boots, arctic gear. Compare next door Scumpit with journal photo of bijou cottage. Is definitely Maison d'Arcy. Hmm. Not sure about this development. At least felinephobe-Scumbag only there some weekends.  The devil you know, etc. Do not relish new neighbours with babies, toddlers, other noisy animals.

10 a.m. Find catalogues from Ideal Home Show. Inflatable cows good value. Buy 6, get free inflatable scarecrow. Order 6 XL natural pink cows. Do not tell J. as he might get wrong idea. Is really need-to-know purchase, like leg wax, nose-hair trimmers etc.

2 p.m. Decide must clean all visible bits before Gazelle meeting tonight. Scrape path from front door to salon seating. Plump up cushions. Sweep remainder quickly with glance.
8 20  Did not realise most villagers registered Gazelles. Stand at front door working crowd like ER II. Sure Liz has handy handmaiden to collect coats. Regret banishing handmaiden John to attic for evening.

8.39 Am Ice-queen II. Toy with asking remaining Gazelles to enter via closed dining room window.

8.51 Leave gabbling gymnasts in salon. Contemplate early night. Or call to hypothermia centre. Spot bottles behind front door. Next to coat teepee. Open 4. Will be warming aperitif before coffee, biscuits

9.30 Have outlined Limousin Flower Show plan, log cabin-gîtes, future T. Woods-designed golf course. Show laptop downloads of Chelsea Hortinanza, 600,000 annual visitors to same, etc. Throw open floor to debate. Floor currently occupied by Annette, Babette, Colette, Danette, Ginette, Pierrette Yvette. Couches full of Françoise, Carine, Martine, Nadine, Sandrine, Yveline. 

Discourse punctuated by explosions from Grizzelle, someone's granny, 187 next birthday. Notice Hon. Gazelle wakes from terminal sleep when cork popped. Also v. prolific anal expleter.

"600,000 bit much for two small hotels, " Françoise says doubtfully. Point out we have ten log cabins in reserve, and not all visitors will overnight.

"Aargh…" Grizzelle sits up. "I remember in 1929…."

"Someone put the dust sheet back, please."

"………we had 500 children in all 50 cabins."

What all 50 cabins?

Grizzelle adjusts dentures, removes litre eau de vie bottle from handbag, explains. Extra 40 log cabins. Beyond future golf course. Hmm. 50 cabins, 14 double hotel rooms. Local facilities better than first thought. Average potential occupants per unit now 9,375.

"Where's the money coming from?" – Yvette, 18 months pregnant or poss. first cousin of bouncy castle, even more sceptical than self re committees, planners. "We can't do it all ourselves, chérie." Hate people who point out obvious, take life too seriously.

Descend into gloom 'n' glumness, while battle rages in salon. Grizzelle's lips moving like pistons between slugs of 100° proof. Am disheartened.

10.25 Realise have totally underestimated corporate inventiveness of Gazelles Inc. Settle agenda for next meeting.

1 Persuade/bribe local nurseries/garden centres to design theme gardens gratis, in return for their names on garden, free advertising etc.
2. Ditto for earth-moving companies
3. Ditto for agricultural colleges. Martine's gem to solve labour problem. Decide she is minor genius.
4. Danette to round up muscley team for cabin refurbishment. Grudging agreement to recruit Gazelle Men's Chapter for same.
5. Grizzelle to organize cabin curtain/cushion/quilt -sewing circle. Must have word with God re keeping said ace interior designer alive until project completed.

3 15 a.m. Supervise pouring of Grizzelle into g/daughter's car. Find stairs, bed.

Thursday
Gemini 21 May-21 June Not one of your best days of the week, but you can rely on the support of those around you

8.30 Can place feet alternately in forward direction, if v. careful. Drink 4.5 litres coffee. Eat 3 aspirins. Join Reader's Digest spokesperson at table. Ask said husband politely to turn public address system down a tad. "Constructive evening, dear?"

Very. Have constructed incurable sea-sickness, major road works in head. Cannot remember conclusions/decisions of meeting. Cannot really remember meeting.

"Did you know, Madeleine, that most lipsticks contain fish scales?"

10 am No time to destroy evidence of last night. Am up to neck in Nigerian crude oil, charterparties etc.  Resolve to give up parties of all kinds.

4.45 Snowing heavily again. Monsieur Serre calls to remeasure conservatory for planning application. Tries to break ankle by stepping on Grizelle's empty eau de vie bottle. Makes no comment re Madame wearing ski glasses indoors.

Friday
Gemini 21 May-21 June A busy but profitable day for professional Geminis. Don't spend too much time contemplating unusual occurrences this afternoon

9 am Blizzard raging.  Avalanches of translations, have 2 interpreting commissions this afternoon, friends due for dinner tonight. No more work on best-smeller this week. Ignore stern e-mails from NY novelist.
Guide oil tanker into Nigerian refinery berth. Avoid scraping hull paintwork. Tie up vessel. Sip cocktails by pool in Abuja 5* hotel.

11 am George and Bill cancel dinner due to weather conditions.

Midday Make sardines on toast. No time for elegant, ex-dinner prawn curry. Will assemble tonight.

5.30 Return from notaire's after pocketing double megabucks. Nearly drive into ditch as see Scumbag entering next-door-overpriced-hovel-with-floozy-not-his-wife. Hmm. Prospective purchaser, or agent maybe.

5.31 Notice Whinge laughing at Gizmo's efforts to dig hole in frozen tundra.

Realise have made slight error re quantity of prawns. Maybe fortuitous. Will not have to cook again till June.

Watch news. Sheik El Shirak shaking hands with cousin in Qatar. Find said blip in atlas. Av. winter temp. 85°. Golfing paradise. Big horticultural show. Hmm. Perhaps Sheik moonlighting as Gazelle.

Saturday
Gemini 21 May-21 June Weekends are made for relaxing. Enjoy the company of your family

More snow overnight. Surely stocks exhausted by now, God? No football, rugby. Is conspiracy by cricket-loving celestials.
Spend day on Internet. Now have oodles of useful info re power gardens, golf courses, theme hols etc. Re-heat prawn curry.

Catch Gizmo shredding Yellow Pages. Obviously trying to find cat spade supplier.

Sunday
Gemini 21 May-21 June Take time to listen to those around you – the extent of their knowledge will surprise you

Roads too icy to get paper today. Will check football/rugby situation on internet.

Phone dead.

"Ring up France Telecom," J. suggests, hardly looking up from Reader's Digest. Ponder God's purpose in creating man.

"Did you know…" J. sounds surprised, "that horses can't vomit?"

Midday. Phone restored. Still no football, rugby. Decide prawn curry not favourite dish.

4 p.m. Gizmo caught by J. shredding Yellow Pages again. Point out cats reduce blood pressure. J. not amused. Yells unreasonably at poor demented feline.
11.p.m. Find Gizmo shredding Reader's Digest. Understand purrfectly.
Bonne Semaine
©  Madeleine Dickson 2005
---
---