Diary from Limousin – Part 6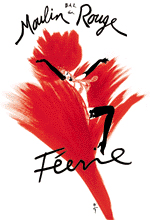 MondayGemini 21 May – 21 June Make the most of today – you may not feel quite so sunny tomorrow. Look before you leap tonight 5 a.m. Wake up coffee machine. Do not understand how anyone can gurgle at this hour. Boot up laptop. Sip coffee. Snack on fingernails. Smoke fag. N,jhnjhhh. Remove Gizmo from keyboard. Curse illiterate cats. Maybe change murder modus. Get bread knife from kitchen and describe same. Voila! Dead easy. Put knife in perp's pocket. Merde. Too long. Makes hole in pocket. Still, have a kitchen full of murder weapons. Hm. Potato peeler. Soup ladle. Jelly mould. Not convinced any will puncture vital organs. Smoke fag. Drink gallons of Perrier. Eureka! Am struck by blinding flash. It's John switching on kitchen light. Whack murderee on head repeatedly with Perrier bottle. Will not fit into pocket but doesn't matter. Wipe fingerprints from bottle. Throw into handy recycling bin. Run away. Allow perp sufficient time to get back to bed, concoct alibi, etc. Have breakfast. Feel v. fulfilled. First major plot hurdle surmounted. And no e-mails today from transatlantic bully-author. Probably too busy stealing my plot ideas. 8 p.m. No gym tonight. Tootle off to Save Our Services meeting, resplendent in Ireland rugby shirt under goat coat. Just to emphasize who's boss on rugby field these days. Exchange high fives with Gazelles. Village gymnasts clearly in vanguard of civil disobedience movement. Notice side tables bending under weight of bottles and grub. Huh. Bribing the natives. Gossiping groups litter floor. Podium empty. No sign of imminent kick-off. 9. p.m. Horrified to see Neighbour-Scumbag at top table with local cabinet ministers. Mayor thanks everyone. Is mystery to me, as nothing yet done/said. Introduces council members and nasty neighbour. Is not called Scumbag at all, but d'Arcy. Doesn't look anything like Colin Firth. Arsy-d'Arcy is regional
under-boss of rural planning. Supposedly helping us find solutions to Limousin brain drain, blah blah. Wonder whether mayor knows about his buddy's attempted drowning of nice neighbour's cat. /admin/story/story/18150/Would he sup with devil if he knew, etc. Sleazeball-d'Arcy drones interminably re potential grants from region, government, Europe, the World. To fund any projects eventually adopted. Eventually? Eyes drift temporarily from booze to speaker as I jump up. John buries head in hands. I point out that La Poste planning closure next month. Perhaps would be appropriate to find solution tout de suite. The tooter the sweeter even. Am heartened by almost audible cheer from fellow Gazelles. Notice J. engaging in commando crawl towards exit "Chère Madame." Lying bastard. "La Poste has granted us a reprieve," Smarmy-d'Arcy says triumphantly. Mayor glares at him. Was clearly his line. Prime Minister's own fault for not keeping me updated. Notice Scumbag-smile really faux, like shark's. 11 p.m. Start on booze, nosebags etc Have spent 2 hours listening to podium inhabitants outlining conspicuous lack of solutions Am depressed, thirsty. TuesdayGemini 21 May – 21 June You may feel a little out of sorts today. If so, do nothing Wish I hadn't helped Gazelles empty bottles before disposal in recycling bin. Think that's where we put them. Vital organs intact, but someone upstairs using jackhammer. Resolve to avoid mayoral wine in future. Is cow-growing, not wine-growing, area after all. Will suggest beef tea for next meeting. 9.30 Have 2-aspirin breakfast. Rd txt mssge frm Denise. Mst CU asap. Will ring her later. If i stll in lnd of lvng. Midday Tell J. it's DIY lunch. Prepare big glass of water and 2 aspirins. Gizmo and Whinge sleeping quietly in corner. Or perhaps is v. large piece of fluff. 2 p.m. Nearly cancelled appt. with Vile Véronique, but have decided kneading just what I need. Tell bearded lady she is world's #1 masseuse. Notice new hairy hillock on V.V.'s chin. 9 p.m. Have forsaken alcohol for life. Update will. Bequeath debts to children. Gizmo to John. Whinge to whoever owns him. Fall into sack. WednesdayGemini 21 May – 21 June You find yourself gradually getting back into the swing of life today, your persuasive powers to the fore 8 a.m. Will resume writing best-seller tomorrow. Stomach stable, but feel sight of blood, attending autopsy, etc, might retard recovery. 9.30 Phone Denise. Give her details of promising 35-yr-old-loaded-executive-on-wheels. D. not as thrilled as I expected but will drop in this evening to discuss. Midday Make cleansing salad for lunch. J. muttering re sub-zero temperatures, rabbit food etc. Do not understand. Thought rabbits ate in summer, hibernated in winter. Poor J. Hope is not losing marbles. 2 p.m. J. has accepted frightful translation from Tourist Office in region have never heard of. "Exactly," he says, "the place needs promoting. Besides, it's a private job – jam on le pain." Point out we are legal/financial experts. "Tourism," J. says irritatingly, "is temporary relocation". Am in unknown villages with half-finished châteaux. Can understand owners abandoning region in 15th C. Struggle womanfully with 100-yr war. Am running out of superlatives.Am sure I cycled through same rolling hills 2pp back. Get up. Stretch. Stub toe on mountain of thesauri. 5 p.m. Abandon dull landscape dotted with damp cottages. Make tea. 5.20 Hurray! Have persuaded J to agree principle of eco-friendly conservatory. Free heat from all that glass, dear. Greenhouse effect. Okay, will take lifetime to defray cost, but is our legacy to next generation etc.Am thrilled. Is like winning Parents' Egg-and-Spoon race at Eton. Ring nice man at tasteful conservatory co. with good news. He will call Saturday am to measure up. 5.30 New spring in fingers as go back to historically-important housing with pretty window boxes. Hmm. And have glimmer of idea for Saving Our Village. 9 p.m. Show Doubting Denise exciting profile of…
SUBSCRIBE
ALREADY SUBSCRIBED?
BECOME A BONJOUR PARIS MEMBER

Gain full access to our collection of over 5,000 articles and bring the City of Light into your life. Just 60 USD per year.

Find out why you should become a member here.

Sign in

Fill in your credentials below.
Monday
Gemini 21 May – 21 June Make the most of today – you may not feel quite so sunny tomorrow. Look before you leap tonight

5 a.m. Wake up coffee machine. Do not understand how anyone can gurgle at this hour. Boot up laptop. Sip coffee. Snack on fingernails. Smoke fag. N,jhnjhhh. Remove Gizmo from keyboard. Curse illiterate cats.

Maybe change murder modus. Get bread knife from kitchen and describe same. Voila! Dead easy. Put knife in perp's pocket. Merde. Too long. Makes hole in pocket. Still, have a kitchen full of murder weapons. Hm. Potato peeler. Soup ladle. Jelly mould. Not convinced any will puncture vital organs.

Smoke fag. Drink gallons of Perrier.
Eureka! Am struck by blinding flash. It's John switching on kitchen light. Whack murderee on head repeatedly with Perrier bottle. Will not fit into pocket but doesn't matter. Wipe fingerprints from bottle. Throw into handy recycling bin. Run away. Allow perp sufficient time to get back to bed, concoct alibi, etc.

Have breakfast. Feel v. fulfilled. First major plot hurdle surmounted. And no e-mails today from transatlantic bully-author. Probably too busy stealing my plot ideas.

8 p.m. No gym tonight. Tootle off to Save Our Services meeting, resplendent in Ireland rugby shirt under goat coat. Just to emphasize who's boss on rugby field these days.
Exchange high fives with Gazelles. Village gymnasts clearly in vanguard of civil disobedience movement. Notice side tables bending under weight of bottles and grub. Huh. Bribing the natives. Gossiping groups litter floor. Podium empty. No sign of imminent kick-off.

9. p.m. Horrified to see Neighbour-Scumbag at top table with local cabinet ministers. Mayor thanks everyone. Is mystery to me, as nothing yet done/said. Introduces council members and nasty neighbour. Is not called Scumbag at all, but d'Arcy. Doesn't look anything like Colin Firth. Arsy-d'Arcy is regional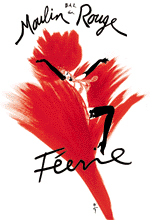 under-boss of rural planning. Supposedly helping us find solutions to Limousin brain drain, blah blah. Wonder whether mayor knows about his buddy's attempted drowning of nice neighbour's cat. /admin/story/story/18150/Would he sup with devil if he knew, etc.

Sleazeball-d'Arcy drones interminably re potential grants from region, government, Europe, the World. To fund any projects eventually adopted. Eventually? Eyes drift temporarily from booze to speaker as I jump up. John buries head in hands. I point out that La Poste planning closure next month. Perhaps would be appropriate to find solution tout de suite. The tooter the sweeter even.

Am heartened by almost audible cheer from fellow Gazelles. Notice J. engaging in commando crawl towards exit

"Chère Madame." Lying bastard. "La Poste has granted us a reprieve," Smarmy-d'Arcy says triumphantly. Mayor glares at him. Was clearly his line. Prime Minister's own fault for not keeping me updated. Notice Scumbag-smile really faux, like shark's.

11 p.m. Start on booze, nosebags etc Have spent 2 hours listening to podium inhabitants outlining conspicuous lack of solutions Am depressed, thirsty.

Tuesday
Gemini 21 May – 21 June You may feel a little out of sorts today. If so, do nothing

Wish I hadn't helped Gazelles empty bottles before disposal in recycling bin. Think that's where we put them. Vital organs intact, but someone upstairs using jackhammer. Resolve to avoid mayoral wine in future. Is cow-growing, not wine-growing, area after all. Will suggest beef tea for next meeting.

9.30 Have 2-aspirin breakfast. Rd txt mssge frm Denise. Mst CU asap. Will ring her later. If i stll in lnd of lvng.

Midday Tell J. it's DIY lunch. Prepare big glass of water and 2 aspirins. Gizmo and Whinge sleeping quietly in corner. Or perhaps is v. large piece of fluff.

2 p.m. Nearly cancelled appt. with Vile Véronique, but have decided kneading just what I need. Tell bearded lady she is world's #1 masseuse. Notice new hairy hillock on V.V.'s chin.

9 p.m. Have forsaken alcohol for life. Update will. Bequeath debts to children. Gizmo to John. Whinge to whoever owns him. Fall into sack.

Wednesday
Gemini 21 May – 21 June You find yourself gradually getting back into the swing of life today, your persuasive powers to the fore

8 a.m. Will resume writing best-seller tomorrow. Stomach stable, but feel sight of blood, attending autopsy, etc, might retard recovery.

9.30 Phone Denise. Give her details of promising 35-yr-old-loaded-executive-on-wheels. D. not as thrilled as I expected but will drop in this evening to discuss.

Midday Make cleansing salad for lunch. J. muttering re sub-zero temperatures, rabbit food etc. Do not understand. Thought rabbits ate in summer, hibernated in winter. Poor J. Hope is not losing marbles.

2 p.m. J. has accepted frightful translation from Tourist Office in region have never heard of. "Exactly," he says, "the place needs promoting. Besides, it's a private job – jam on le pain." Point out we are legal/financial experts.
"Tourism," J. says irritatingly, "is temporary relocation".

Am in unknown villages with half-finished châteaux. Can understand owners abandoning region in 15th C. Struggle womanfully with 100-yr war. Am running out of superlatives.
Am sure I cycled through same rolling hills 2pp back. Get up. Stretch. Stub toe on mountain of thesauri.

5 p.m. Abandon dull landscape dotted with damp cottages. Make tea.

5.20 Hurray! Have persuaded J to agree principle of eco-friendly conservatory. Free heat from all that glass, dear. Greenhouse effect. Okay, will take lifetime to defray cost, but is our legacy to next generation etc.
Am thrilled. Is like winning Parents' Egg-and-Spoon race at Eton. Ring nice man at tasteful conservatory co. with good news. He will call Saturday am to measure up.

5.30 New spring in fingers as go back to historically-important housing with pretty window boxes. Hmm. And have glimmer of idea for Saving Our Village.

9 p.m. Show Doubting Denise exciting profile of Limousin Brad Pitt. Suggest we compile list of desired attributes. Can then compare same with poss. candidates.
"D'accord. Age ? 28-36. Très élégant. Voiture de luxe. Pays wealth tax. Château. No young, pretty staff. No ties-"
"Shirt? Trousers?"
"Beh oui chèrie. But only when e's not in zuh sack wiz me."

John muttering something about mouthwash for filthy minds. Cannot understand mechanics of same. Fetch whiskies to celebrate D's upcoming nuptials and our new indoor greenhouse. D. and I draft seductive reply to Brad Pitt.

Thursday
Gemini 21 May – 21 June You may be misunderstood by a friend. Don't worry, it's only temporary

9 a.m. Have head like Beachy Head. J says will now have to stop drinking, smoking, eating etc to pay for KewGardens orchid house.

Crawl to Mairie. Fill in thousands of forms. Forge daughter's signature thereon. Hannah now veritable village voter. Ask who owns interesting log cabins near lake. Communal land, ex-summer camp in days when village had children under 90. In era before game shows replaced Shall-We-Have-An-Early-Night-Dear?
Bump into fellow Gazelle Martine on way out. Admire her new plum tresses, orange track suit over pear figure. Remind myself to see hairdresser asap re aubergine & banana re-tinting. Outline brilliant new scheme for village rejuvenation.

"Annual Flower Show, m'dear. Like Chelsea, only much, much better. Will get them bums on seats."

M. thoughtful. ."Bums? Chelsea, 'ere? Mais…..you sink zuh Clintons will really h'open it?"

"Uh…Chelsea is in London, Martine."

"Beh oui, darleeng….. I sow 'er on zuh TV wiz 'er fazzer Beel and Monsieur Blair last week. But maybe she h'is free later, non?"

11 a.m. Take 2 aspirins with Perrier chaser. Have arranged meeting chez nous with as many Gazelles as Martine can corral. Make note to prepare proposal in depth, copy map of London, draft short piece re origins of Ms Clinton's name.

Friday
Gemini 21 May – 21 June A very good day for Gemini. Putting your foot down with a firm hand will bear fruit

5 a.m. Decide J. right. Alcohol not conducive to clear thinking. Boot laptop. Open best-smeller.
Briskly set up murder room. Notice overflowing ashtrays everywhere. Order men to empty same, polish desks, sweep floors. Call pathologist.
Make coffee. Open murder room windows. Inhale deeply on biro. Describe dastardly crime to team. Despatch detectives to find perp. Put feet on desk. Drink coffee. Varnish nails.

9.30 2nd visit to health insurance board. Give Mme Poulet Special-I-love-civil-servants-Smile. Have all supplementary documents she sprang on me last week, and 4 unrequested copies of my passport

Am slowly strangling swollen-tongued-puce-complexioned victim when dream shattered by sharp-tongued-pale-faced interrogator.

"Mme. Dickson…." Meet gimlet eye. Count wrinkles. Mme. Poulet no chicken. Will give her Vile Véronique's number, maybe. "I don't see a copy of your carte de séjour here." Detect touch of got-you-over-barrel-now, n'est-ce pas?

"True." Pause for effect. Chortle inside. "Mme Poulet," avoid excessively lawyerly tone, "according to law no. 2003-1119 of 26 November 2003, members of EU states no longer need cartes de séjour."

Notice lethal-looking paper knife on desk. Push chair back like they do in films, ready to spring out of reach. Feel burning eyes singeing clean jumper where heart located.

"Grrr. Well, you'll have to come back with 2 copies of your passport. Bonne journée" Slams file on desk. Slight hysteria in voice. Maybe have given her mad cow disease.

"Only 2? Sure? My pleasure. Voila." God, I can be so sweet sometimes.

Saturday
Gemini 21 May – 21 June Something you covet will seem within reach today. Enjoy entertaining family or friends. Try not to dwell on health worries

9 a.m. Show Monsieur Serre site of conservatory. Wave arms expansively to demonstrate extent of extension. J. horrified. M. Serre delighted. Smile widening by second. Discuss price. Oh.
Wave arms slightly less wide. Remeasure. Sign on dotted line. Will need planning permission but is a doddle, a mere formality, Madame. Have vague feeling have met someone from planning department recently.
Make celebratory cocktails. Find half lemon in fridge. Bit wizened, but breathing. Damn. No ice cubes. Hack off generous dollop from freezer walls, crush same. Need something exotic now. Add dash of soy sauce. Top up from tap.
Tchin-tchin! Drink a tad cold perhaps. Did not notice M. Serre's problem before. Maybe rictus smile occupational hazard with salesmen.

Midday Zara & Hannah arrive for weekend. Check all limbs intact after daughters' skiing hols. Pump Dr. Z. for gory hospital cases. Decide kidney disease bit difficult to whack murderee with. Regret raising subject. Submit to unscheduled medical. Discover have symptoms of most fatal diseases. Suggest pre-demise drink.

3 p.m. Notice children as they get older transform into parents. Am wrapped up warmly for quick, healthy walk in frozen wastes. Stupidly translate quick as short.
"Walking quickly gets your heart pumping, Mother dear."
Oh. Am now seriously concerned. Have been strolling through life with umpumping ticker. Struggle up hill trailing poor knee. Wait until Amazonian progeny out of site. Leg it home. Declare self winner of Limousin marathon.

Sunday
Gemini 21 May – 21 June The week should end on a high note. Most of your problems will be ironed out

Have booked lunch in resto. Shower. Wash hair. Comb same with fingers. Notice lack of fluff, cobwebs in house. No exclamation marks in loo.

Iron requested by daughters for some reason. Hmm. Remember giving up ironing in Lent 1978. Was once favourite activity. After jumping off skyscrapers sans parachute, leaping naked into Bering Sea, etc.  

Bonne Semaine
©  Madeleine Dickson 2005
---
---