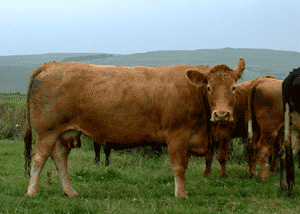 Monday Gemini. 21 May-21 June. Try to be less flippant, not everybody appreciates your approach to life. An unforeseen event later on today will cause some annoyance, and may last longer than anticipated. The phone starts ringing before breakfast is finished. "Can you do 10,000 words for tomorrow lunchtime?"  Hmm. I only have the zillion-words restructuring plan, three articles, four sets of pleadings and a contract to finish translating today. "No problem," I mumble, spraying John with croissant flakes. "What do you want me to do to them?" Silence. Realise French sense of humour at 8.30 on a Monday morning possibly non-existent. "Only joking," I reassure my agency friend, and dress up refusal in enquiries after health, the weather in Lyon and Tante Fifi's cholesterol problem. The latter wastes another ten minutes of my precious breakfast hour. "Her doctor's refusing to prescribe the pills any more," Melanie confided, "and the bastard went on strike last week. Imagine." I can, of course. The whole of France Inc. will be on strike in the next few weeks.  Lousy weather, no holidays before the February skiing beano, and nothing to look forward except work. I don't blame them. Boot up computer and start on downsizing, redeployment and relocation to Vilnius. MiddayWish machine bon appetit and prepare lunch. Take phone off hook as a precaution. The sun is out, birds in our woods twitter tunelessly and life is wonderful. We take an hour off to walk local lanes and enjoy the unspoilt Limousin countryside on our doorstep. Back at the ranch, John disappears into the loo with a book (filthy habit) but is out in 30 seconds, muttering merde impolitely. I envisage raw sewage everywhere, but it's only the pan, leaking slowly and gently in the Limousin fashion.  Call one of the local plumbers. He'll drop by later. Tuesday Gemini. 21 May-21 June. Yesterday's events will spill over into today, but try to see the other person's point of view – curb your Gemini impatience. Located the water main stopcock late last night.  Am amazed how much water a small leak produces. Have a bathroom full of wet towels and no water to wash them in. Find the old camping loo in the back of the garage, and some ancient chemicals that I nearly chucked six months ago. Made coffee with
two bottles of Perrier (not a success). Am angry and depressed and shout at John about an excess of merde in my life just as the plumber walks in. Am disproportionately grateful to see him. Forgive his interpretation of 'later'. Offer coffee, and listen sympathetically to an extended discourse on strikes, social charges, and too much work. He's called Michel. Steer him towards bathroom half an hour later. He hasn't touched the coffee. Michel whistles the international plumber's anthem through his teeth while examining the patient. "No problem. You need a new pan." He'll bring one this afternoon. I ignore the doubting Thomasina inside, and thank him over-profusely. Hug my PC and repeat "no problem" over and over as I launch into confiscation of cargo in Brest. Pizzas and salad for lunch. Stocks of bottled water are running dangerously low, even if all our problems will be solved this afternoon. Try to avoid fellow Gazelle (village gym club member, average age 50, most members spherical) in village shop. Feel guilty, because I've skipped the last two classes, but assure her I'll be there next week. Work and plumbing permitting. 5 p.m. Call plumber. He's gone out on an emergency, his wife says primly. I am the emergency, I wail. Regret my outburst instantly, and apologise. We'll manage for another night. I suppose. WednesdayGemini. 21 May-21 June. Those around you are feeling the strain of your frustration. Remember it's difficult for them too. Perhaps the time has come to take matters into your own hands and act decisively. 8 a.m. Cannot face bubbly coffee this morning. Decide to switch to tea until water's back. Find three sachets of strawberry tisane at the back of the cupboard. Remember neighbour bringing them when I had flu in 1999. Drink milk for the first time in 30 years. Plumber arrives at 9.45 with mustard-colored loo pan. Give him another tour of our all-white bathroom. "Ahh….No problem". He'll be straight back with a white one. 11.30. Turn down a lucrative translation from a large bathroom manufacturer. Recorded message chez le plombier. Our cat, Gizmo, is hatching clementines in the fruit basket. She suffers from a psychosis induced by my feeding a stray tom, Whinge, who has awful Limousin accent. Our lack of washing facilities is becoming noticeable.  In mid-rant, I have a brainwave. Wonder why it didn't reach the shore before now. 11.55  It is almost the hour when country folk, especially plumbers, lay down their tools to eat. The plumber answers the door himself. I cut into smiling explanations involving burst tyres, burst pipes and sick mothers-in-law. "We need to shower," I say firmly, pushing past him. "Where's the bathroom?" 3.30 Plumber installs new (white) loo pan, and checks whole system for leaks. Detect slight wariness in his attitude. Notice he smiles less. Assure him he has a beautiful bathroom. …
SUBSCRIBE
ALREADY SUBSCRIBED?
BECOME A BONJOUR PARIS MEMBER

Gain full access to our collection of over 5,000 articles and bring the City of Light into your life. Just 60 USD per year.

Find out why you should become a member here.

Sign in

Fill in your credentials below.
Monday
Gemini. 21 May-21 June. Try to be less flippant, not everybody appreciates your approach to life. An unforeseen event later on today will cause some annoyance, and may last longer than anticipated.
The phone starts ringing before breakfast is finished. "Can you do 10,000 words for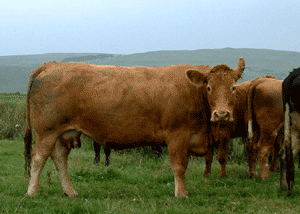 tomorrow lunchtime?"  Hmm. I only have the zillion-words restructuring plan, three articles, four sets of pleadings and a contract to finish translating today. "No problem," I mumble, spraying John with croissant flakes. "What do you want me to do to them?" Silence. Realise French sense of humour at 8.30 on a Monday morning possibly non-existent. "Only joking," I reassure my agency friend, and dress up refusal in enquiries after health, the weather in Lyon and Tante Fifi's cholesterol problem.
The latter wastes another ten minutes of my precious breakfast hour. "Her doctor's refusing to prescribe the pills any more," Melanie confided, "and the bastard went on strike last week. Imagine." I can, of course. The whole of France Inc. will be on strike in the next few weeks.  Lousy weather, no holidays before the February skiing beano, and nothing to look forward except work. I don't blame them.
Boot up computer and start on downsizing, redeployment and relocation to Vilnius.
Midday
Wish machine bon appetit and prepare lunch. Take phone off hook as a precaution. The sun is out, birds in our woods twitter tunelessly and life is wonderful. We take an hour off to walk local lanes and enjoy the unspoilt Limousin countryside on our doorstep. Back at the ranch, John disappears into the loo with a book (filthy habit) but is out in 30 seconds, muttering merde impolitely. I envisage raw sewage everywhere, but it's only the pan, leaking slowly and gently in the Limousin fashion.  Call one of the local plumbers. He'll drop by later.
Tuesday
Gemini. 21 May-21 June. Yesterday's events will spill over into today, but try to see the other person's point of view – curb your Gemini impatience.
Located the water main stopcock late last night.  Am amazed how much water a small leak produces. Have a bathroom full of wet towels and no water to wash them in. Find the old camping loo in the back of the garage, and some ancient chemicals that I nearly chucked six months ago. Made coffee with

two bottles of Perrier (not a success). Am angry and depressed and shout at John about an excess of merde in my life just as the plumber walks in. Am disproportionately grateful to see him. Forgive his interpretation of 'later'.
Offer coffee, and listen sympathetically to an extended discourse on strikes, social charges, and too much work. He's called Michel. Steer him towards bathroom half an hour later. He hasn't touched the coffee. Michel whistles the international plumber's anthem through his teeth while examining the patient. "No problem. You need a new pan." He'll bring one this afternoon. I ignore the doubting Thomasina inside, and thank him over-profusely.
Hug my PC and repeat "no problem" over and over as I launch into confiscation of cargo in Brest. Pizzas and salad for lunch. Stocks of bottled water are running dangerously low, even if all our problems will be solved this afternoon. Try to avoid fellow Gazelle (village gym club member, average age 50, most members spherical) in village shop. Feel guilty, because I've skipped the last two classes, but assure her I'll be there next week. Work and plumbing permitting.
5 p.m. Call plumber. He's gone out on an emergency, his wife says primly. I am the emergency, I wail. Regret my outburst instantly, and apologise. We'll manage for another night. I suppose.
Wednesday
Gemini. 21 May-21 June. Those around you are feeling the strain of your frustration. Remember it's difficult for them too. Perhaps the time has come to take matters into your own hands and act decisively.
8 a.m. Cannot face bubbly coffee this morning. Decide to switch to tea until water's back. Find three sachets of strawberry tisane at the back of the cupboard. Remember neighbour bringing them when I had flu in 1999. Drink milk for the first time in 30 years. Plumber arrives at 9.45 with mustard-colored loo pan. Give him another tour of our all-white bathroom. "Ahh….No problem". He'll be straight back with a white one.
11.30. Turn down a lucrative translation from a large bathroom manufacturer. Recorded message chez le plombier. Our cat, Gizmo, is hatching clementines in the fruit basket. She suffers from a psychosis induced by my feeding a stray tom, Whinge, who has awful Limousin accent. Our lack of washing facilities is becoming noticeable.  In mid-rant, I have a brainwave. Wonder why it didn't reach the shore before now.
11.55  It is almost the hour when country folk, especially plumbers, lay down their tools to eat. The plumber answers the door himself. I cut into smiling explanations involving burst tyres, burst pipes and sick mothers-in-law. "We need to shower," I say firmly, pushing past him. "Where's the bathroom?"
3.30 Plumber installs new (white) loo pan, and checks whole system for leaks. Detect slight wariness in his attitude. Notice he smiles less. Assure him he has a beautiful bathroom.
Thursday
Gemini. 21 May-21 June.  After the excitement of the last few days, it's time to tackle more mundane matters.
Celebrate mains water with four gallons of (still) coffee at breakfast. Eject Gizmo from the bread basket. Remind John accountant is coming today. Finish restructuring plan with triumphant full stop. Send it to clients, wondering why translation folder always has at least 6 documents en attente. Make early lunch. Decide to celebrate return to decent sanitary conviction with bottle of Burgundy. Cork shatters into a thousand pieces which bob jetsam-like on surface of wine. Celebrate new loo pan with Perrier.
2.30 Our young accountant arrives 30 minutes late. He'd love a coffee. Spends half-hour enthusing about farm he's bought in the next village. "I'm paying the builder to work exclusively for me. None of this 'tomorrow' or 'later' nonsense" he snorts. The only problem he foresees is the shortage of plumbers. Decide not to make plumbing recommendations. Waste 40 minutes searching for the VAT bills I carefully sorted last night. Find them under cat. Promise to ring accountant tomorrow to learn amount of VAT we have to pay (about the same as the National Debt).
Friday
Gemini. 21 May-21 June.  The worries of the last few days are almost over. Take some time off to recharge your batteries.
The local weatherman enthuses about a 'magnifique' depression heading our way, promising heavy snow from tomorrow afternoon. I hate snow. It buggers up locomotion, dirties the kitchen floor and makes the moggy soggy. Decide on major shopping offensive tomorrow morning. Ring accountant for VAT figures. Feel cardiac arrest coming on. Then realise I've forgotten to put a stop before the last two noughts. "Building work still going well?" I enquire conversationally. How to upset your accountant. Listen to tale of the merdy-merdy builder who's suddenly gone AWOL with vague 'next week' promises. Well, it's Friday, after all. Beginning of the weekend in France.
Spend rest of day swivel-eyed in front of computer transforming legal French into legal English, thereby ensuring that the inhabitants of both sides of the Channel are confused. We finally shut up shop at 6.30 and get out the Pinault. At least you can get plastered for next to nothing in France. We are in mid-toast when the soft lighting fizzles out. Shower Gizmo with Pinault. She licks it off thoughtfully, and moves back to the clementines. It will be dark in 15 minutes. John finds the torch. The rechargeable batteries are uncharged. Try to ring EDF, but phone is dead. Realise it's one of those complicated affairs plugged into the electricity. No mobile phone, because in Limousin we only get a signal once a fortnight if the wind's blowing in the right direction. Add batteries to list. Play patience by candlelight. Banana sandwiches for dinner. With Perrier.
Saturday
Gemini. 21 May-21 June. Try to relax this weekend. The tribulations of the last five days are behind you.
Ring electricity board from neighbour. Why are her lights on, her fridge humming happily? They'll call after lunch. I hope so. Saturday afternoons are reserved for Manchester United, Arsenal, etc while John snores over some riveting tome. Head for bread section in Carrefour. Birds perch on the girders high up, singing some awful ditty. I'm surprised to be the only person in the emporium looking skywards. No hunters lining up bazookas to 'cull' these pests. Fill trolley with arctic essentials. Soup, whiskey, chocolate, batteries and candles. Add camping stove as afterthought. We eat at a brasserie to be sure of hot meal.
2.00 EDF man comes. Explains cut due to 5-minute network repair yesterday afternoon. Spends three-quarters of second pressing large button prominently displayed on front of fuse box. Lights on. Fridge humming. Phone rings. It's one of our daughters. Enquires after our health and possibility of cash injection. Promise daughter the earth, and hurry her away. Thank God and EDF for electricity. Match starts soon. Unload car, wondering where I can store vast quantity of siege supplies. Decide to leave till later. Watch match. Shout at referee only once, when Ryan Giggs goal is disallowed for offside. . John says I'm improving.  Overjoyed that they're showing another match tomorrow afternoon. Promise myself extra-large whiskey tonight in celebration.
Sunday
Gemini. 21 May-21 June. Take plenty of exercise today – you'll reap the benefit tomorrow.
Go walking after breakfast. The weatherperson goofed again. A carefree sun splits a deep blue sky, bathing old stone houses with a warm glow. An illusion, of course. These ancient piles need insulation yards thick to prevent icicles forming inside. Talk to neighbour over her gate. "Snow's coming," she says, sniffing the air knowingly. Honestly. As if you could smell the stuff.
Have lazy lunch, well-watered with fine Bordeaux. Stagger into salon. Notice dinner-plate size blobs pouring out of sky as though God was amusing Himself with one of those snow-making machines they use in ski resorts. The sun will come out and it will melt. Half-time. Thierry Henry has put Arsenal into the lead. We are knee-deep in snow. This is not funny, God. Patrick Viera scores early in the second half, followed by Robert Pires. Where would Arsenal be without their Frenchies?
7.15  Still snowing. Gizmo refuses to go out. Whinge is whingeing on the windowsill. I let him in and feed them both. No walking, no locomotion and two soggy moggies. Bonne semaine.
---
---