Cucumber Bean Soup – Velouté de Concombre et de Fèves
For maximum flavor in this soup, I use small Kirby cucumbers available at farmers' markets during the summer. In the winter I use English cucumbers, which have much more flavor than regular supermarket cucumbers. This soup may be served warm or cold.
Pronounced: vuh loo teh / duh / ko(n) kohm bruh / eh / duh / fev
INGREDIENTS:
1 Kirby or English cucumber
1 sweet onion
1 cup lima beans (from a can or defrosted)
2 cups vegetable stock
1 cup cream (use heavy cream or half and half)
2 Tablespoons olive oil
cilantro
salt and freshly ground pepper
1 Tablespoon toasted sesame seeds to garnish soup before serving
PREPARATION:
1. Peel and chop the cucumber, reserving a 2-inch chunk to slice for garnishing the finished soup. Peel and chop the onion.
2. Heat the olive oil in a large saucepan or Dutch oven.
3. Add the onions and the cucumbers and cook over low heat for about 5 minutes. Stir frequently and do not allow the vegetables to brown.
4. Pour in the vegetable stock and cook for 10 minutes.
5. Chop some cilantro. Add the chopped cilantro and the lima beans to the pot and cook an additional 10 minutes.
6. Using a hand blender or working in batches with a blender, purée the soup. Stir in the cream. Taste and season with salt and pepper.
TO SERVE:
Ladle the soup into 4 bowls. Slice the reserved cucumber chunk into rounds and place them on the soup. Sprinkle on the sesame seeds and serve.
Et voilà!
Debra Fioritto [1] contributes delicious French recipes to BonjourParis—follow her at: @DebraFioritto on Twitter, [2] Fabulous French Food [3], Julia's Paris & Provence [4] and Tour de Forks Uncommon Epicurean Adventures [5].
PHOTO CREDIT
Cucumber Bean Soup – Velouté de Concombre et de Fèves by ©Debra Fioritto
Grab your own free subscription [6] to BonjourParis & be first to receive Wednesday & Sunday newsletters linked to 50 original stories monthly with travel tips & the latest from France. Since 1995, BonjourParis has been your most complete online France travel & Francophile lifestyle eZine. RSS feed available.
If it's at Amazon.com, you can get it at our Amazon.com Boutique [7] with new items added weekly. Same competitive prices and speedy delivery & your purchases support costs of keeping BonjourParis your most complete online France travel resource.
Search hint: start at the back pages for the most recent stock.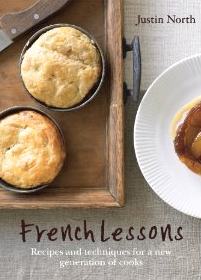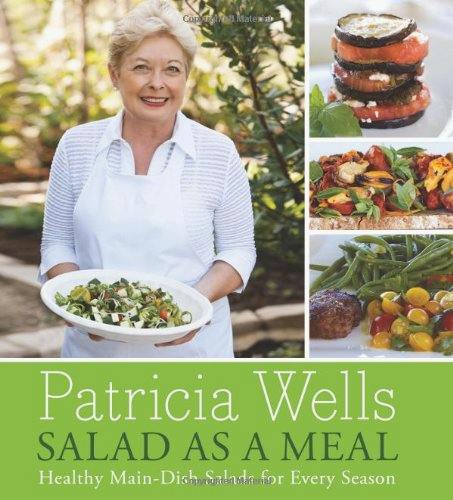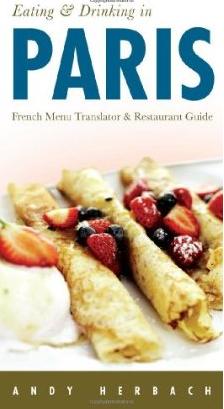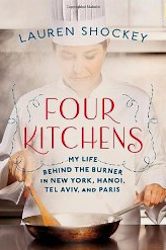 French Lessons: Recipes and Techniques [8] for a New Generation of Cooks [published May 2011, Over 300 simple recipes, a comprehensive & colorful volume on French cooking demystifies French cuisine
Patricia Wells: Salad as a Meal [9] [April 2011]
Eating & Drinking in Paris [10] (5th Edition): French Menu Translator & Restaurant Guide (Eating and Drinking) [Aug 2011]
Four Kitchens [11]: My Life Behind the Burner in New York, Hanoi, Tel Aviv and Paris [August 2011, called "a charmer"]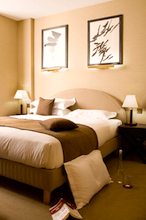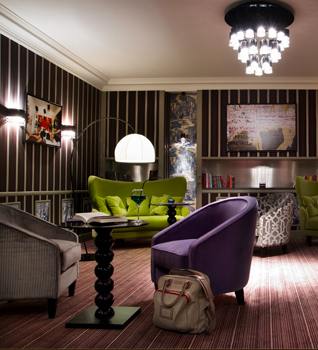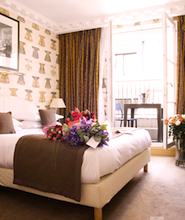 La Mathurin [12] is a 4-star luxury hotel that pampers guests in its 54 spacious suites. It's centrally located near the Madeleine market, Fauchon, Hédiard, Opéra Garnier, grand department stores, entertainment district & restaurants galore. Contemporary guest rooms have marble bathrooms, flat-screen TV & minibar. Some rooms have a private balcony. Spa with a jacuzzi & hammam. Breakfast buffet served daily; on-site restaurant & trendy bar. Over 900 past reviews from Booking.com guests that rate this hotel 8.4 of 10.
**** Eligible for the best-price match guarantee from Booking.com [13].

Be smart! Reserve your hotel at Booking.com [13]…then keep shopping online & if you find a better rate for the same deal, contact Booking.com [13] for your BEST PRICE MATCH GUARANTEE.
Bookmark this link & use it everytime you shop so your preferences are stored & deals are updated when you return: Booking.com [13].