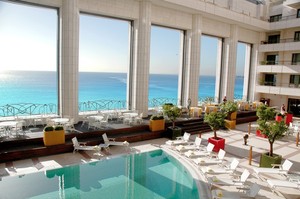 Just the name, Côte d'Azur evokes images of one of the most glamorous vacation destinations on Earth. Cap d'Antibes… Nice… Cannes… And of course there is the spectacular annual Cannes Film Festival which draws celebrities and celebrated filmmakers from all corners of the world.
The 65th Festival de Cannes will take place this year from May 16th to 27th. The jury President for 2012 is Italian actor and director Nanni Moretti. This year's festival includes a spotlight on the Cinematogrpaher allowing attendees to discover "the illustrated history of world cinema as told by specialists."
And while many Festival-goers fly straight into Nice's international airport, the charming and efficient option of taking the TGV, France's high-speed rail, from Paris direct to Cannes always remains. The train departs from Gare de Lyon, in the center of Paris, and takes approximately 5 hours to reach the coast. Departure times are throughout the day. Check the schedule online at SNCF.com or stop into an SNCF ticketing boutique in Paris, of which there are many locations like the one at 78 rue St. Dominique. Fares are reasonable, making high-speed rail travel in France an economical, as well as a time-efficient, means of travel.
Nice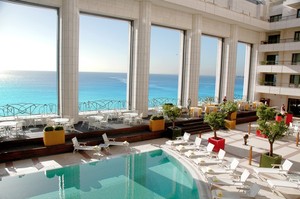 Interested in staying Green on the Côte d'Azur? The magnificent Palais Mediterranée, located on the resplendent Promenade des Anglais in Nice, is a luxury hotel with a Green Globe seal. The hotel complies with using eco-label cleansers and detergents, waste reduction and energy efficiency; its restaurants and room-service offer regionally-sourced cuisine and several choices of wholly organic dishes on its menus. It also asks that its suppliers comply with the same level of eco-standards.
The Hi-Hotel in Nice is also a thoroughly environmentally-friendly choice. Its conceptual approach to the eco-lifestyle will appeal to the most dedicated environmentalists. Their all-organic breakfasts include Goat's Milk yogurt!
More organic restaurants not to be missed in Nice include Attimi, an Italian restaurant that embraces the Slow Food concept and has developed a menu that reflects this. And then there is the unique molecular culinary adventure that is Aphrodite. This is restaurateur-chef David Faure's labor of love. The experience of dining at Aphrodite is as much culinary entertainment-magic show as it is a dining experience. It's top on the list of "things to experience when in the
south of France."
Antibes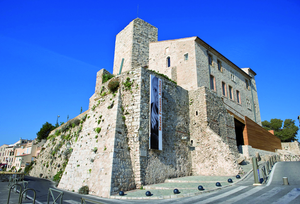 Nevermind that Antibes is the Coast's largest port and that some of the boats parked at the harbor are enormous enough to carry a sailboat and a helicopter on deck, the thoroughly walkable town boasts the Marché Provençal and the unparalelled Pablo Picasso Museum. One of the most delightful ways to spend a sunny half-day is doing the Artist's Walk which takes you along a path posted with reproductions of paintings by celebrated painters who have all spent portions of their lives living and working in Antibes.
An eco-friendly hotel choice is Hotel La Place in Antibes Old Town. This individually-owned boutique hotel has recently been renovated and the mother and son who run it couldn't be more gracious. Bathroom amenities are luxury organic products and though not certified by any green label, the owner is dedicated to environmental practices.
Cannes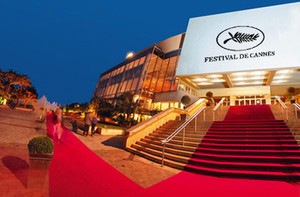 The big news for Cannes is that Le Palais des Festivals et des Congrès de Cannes has been awarded a triple certification, known as QSE, for its environmental and sustainability efforts. This is the same Palais that hosts the annual Cannes Film Festival and it is a first of its kind certification for such a European conference center. The certifications are: ISO 14001 for Environment, ISO 9001 for Quality, and OHSAS 18001 for Health and Safety.
Regular train service and bus service between Nice, Antibes and Cannes, and even Monte Carlo, make city-hopping along the coast a breeze. Bus fares tend to average 1 Euro and even train fares are reasonable, coming in at approximately 12 Euros to go the farthest distance (about 40 minutes by train) between Cannes and Monte Carlo.
Leave a reply
Your email address will not be published. Required fields are marked *