Children's Activities in Paris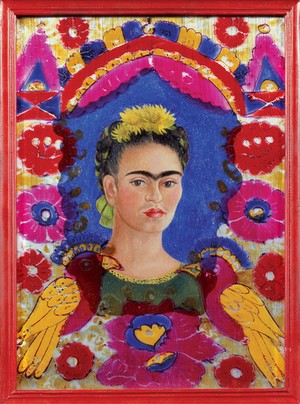 Finding activities in Paris for children between 6 and 10 years is not so easy! You will need some imagination! Here are some of the best tips of
Paris Offbeat
, an online guide that offers to visit Paris off the beaten track… like a true Parisian! – Frida et MOi, an exhibition at the gallery of children at the Centre Pompidou ( October 19, 2013 – March 17, 2014) The Centre Pompidou is not only for adults looking to learn more about modern art. There is also a space of awareness for youth. For a few months, this space is devoting an exhibition / workshop that introduces the universe of the mexican famous artist Frida Kahlo. This studio exhibition scenography by THE SISMO offers to children between 5 to 10 years and their families, a journey into the life and work of Frida. Through her work and her self-portraits, children are invited to address the concepts of identity and culture. In a free and poetic journey, a series of fun, interactive features places children in situations of manipulation, creation, research, observation … while raising awareness of the world of this painter through themes share: me and my family, self portrait, nature, pain, traveling … reproductions of works, photographs, films, documents, selection of quotes – Club des enfants parisiens – Saturday, 14 September from 14h30 to 18h. 57 rue Ampère – 75017 Paris – In this new place of activities for children which opened last September, a special day of workshops Christmas will take place on September 14 from 14h30 to 18h! A program of Christmas decorations, makeup workshops, a pop rock choir and danced tales. But also culinary workshops and the opportunity to create your own perfume.  For children between 3 to 14 years! All information on the website of
Kid's Club Paris
. – L'école buissonnière – Comptoir général Every Sunday afternoon from 12h to 18h, a rendez-vous for children: In the classroom, the children leave their pen and listen, stories, introductory workshops in music, tour, games and shows. An earthy immersed in the exotic world of
Le comptoir Général
through the fascinating art of oral tradition, provided by volunteers from the association JWAH.  It strives to improve the lives of disadvantaged children.  Any donation of toys on site is also welcome. – l'R de jeux A new great place has appeared on the new Place de la République. R de jeux is a "kiosk games."  It can remove all kinds of free games, construction, address or exercises to the entire site (including the water slide at the feet of coffee "World and Media"). Open Tuesdays, Wednesdays, Thursdays, Sundays and holidays from 11h to 20h, Friday from 11h to 22h and Saturday from 11h to 23h (closed on Monday). – Aquarium de la porte Dorée Hère is a magical place for children. If you don't want to go to the aquarium of Trocadéro (which is insanely exepensive) and you don't want to visit an other time La méangerie du Jardin des Plantes, you have to try l'aquarium de La Porte Dorée ! Until January 5, also enjoy a photographic exhibition on biodiversity that will fascinate your kids! Ludovic Yken
www.parisoffbeat.com
_____________________________________________ For additional information, please access 
www.parisoffbeat.com
SUBSCRIBE
ALREADY SUBSCRIBED?
BECOME A BONJOUR PARIS MEMBER

Gain full access to our collection of over 5,000 articles and bring the City of Light into your life. Just 60 USD per year.

Find out why you should become a member here.

Sign in

Fill in your credentials below.
Finding activities in Paris for children between 6 and 10 years is not so easy! You will need some imagination!
Here are some of the best tips of Paris Offbeat, an online guide that offers to visit Paris off the beaten track… like a true Parisian!
– Frida et MOi, an exhibition at the gallery of children at the Centre Pompidou ( October 19, 2013 – March 17, 2014)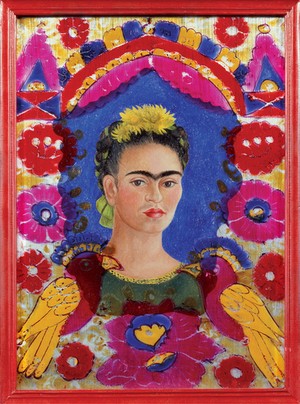 The Centre Pompidou is not only for adults looking to learn more about modern art. There is also a space of awareness for youth. For a few months, this space is devoting an exhibition / workshop that introduces the universe of the mexican famous artist Frida Kahlo. This studio exhibition scenography by THE SISMO offers to children between 5 to 10 years and their families, a journey into the life and work of Frida. Through her work and her self-portraits, children are invited to address the concepts of identity and culture. In a free and poetic journey, a series of fun, interactive features places children in situations of manipulation, creation, research, observation … while raising awareness of the world of this painter through themes share: me and my family, self portrait, nature, pain, traveling … reproductions of works, photographs, films, documents, selection of quotes
– Club des enfants parisiens – Saturday, 14 September from 14h30 to 18h.
57 rue Ampère – 75017 Paris –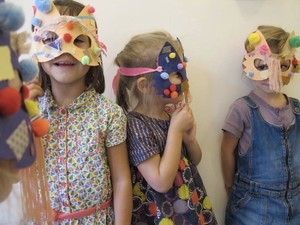 In this new place of activities for children which opened last September, a special day of workshops Christmas will take place on September 14 from 14h30 to 18h!
A program of Christmas decorations, makeup workshops, a pop rock choir and danced tales. But also culinary workshops and the opportunity to create your own perfume.  For children between 3 to 14 years! All information on the website of Kid's Club Paris.
– L'école buissonnière – Comptoir général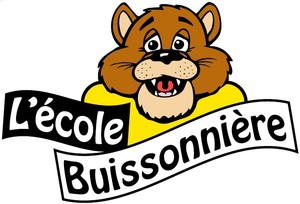 Every Sunday afternoon from 12h to 18h, a rendez-vous for children: In the classroom, the children leave their pen and listen, stories, introductory workshops in music, tour, games and shows.
An earthy immersed in the exotic world of Le comptoir Général through the fascinating art of oral tradition, provided by volunteers from the association JWAH.  It strives to improve the lives of disadvantaged children.  Any donation of toys on site is also welcome.
– l'R de jeux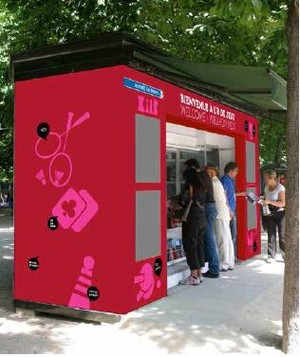 A new great place has appeared on the new Place de la République.
R de jeux is a "kiosk games."  It can remove all kinds of free games, construction, address or exercises to the entire site (including the water slide at the feet of coffee "World and Media").
Open Tuesdays, Wednesdays, Thursdays, Sundays and holidays from 11h to 20h, Friday from 11h to 22h and Saturday from 11h to 23h (closed on Monday).
– Aquarium de la porte Dorée
Hère is a magical place for children. If you don't want to go to the aquarium of Trocadéro (which is insanely exepensive) and you don't want to visit an other time La méangerie du Jardin des Plantes, you have to try l'aquarium de La Porte Dorée !
Until January 5, also enjoy a photographic exhibition on biodiversity that will fascinate your kids!
Ludovic Yken
www.parisoffbeat.com
_____________________________________________
For additional information, please access www.parisoffbeat.com
More in centre pompidou, children, childrens activities, L'école buissonnière, l'R de jeux, Paris, Paris with children
---
---