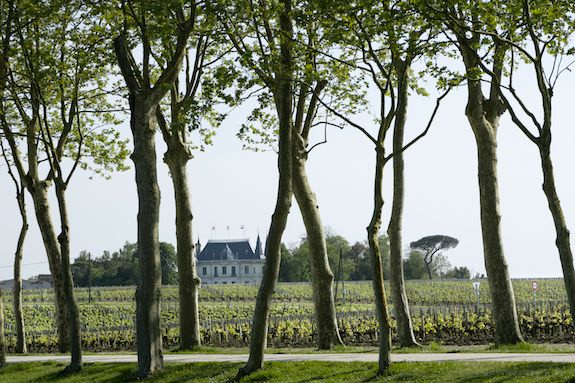 Château Margaux in Bordeaux
On a recent trip to Bordeaux on assignment I had the opportunity to visit the famous estate of Château Margaux in Margaux, France.
While walking and taking photos of the stunning tree-lined alley leading to the entrance of the estate, I noticed this different angle. This is the alley of trees seen from the right side (if you are facing the Château) and we see the vineyards of Château Margaux in the foreground and Château Palmer in the village of d'Issan off in the distance.
Bordeaux is primarily a destination for one of the world's most celebrated wine regions. In the coming years the TGV will reduce the time it takes to reach it from Paris from just over 3 hours to a hyper-fast 2 hours.  The City of Bordeaux will be an easy day trip and there is a lot to discover in this interesting region, and of course LOTS of wine tasting to experience.
Technical Details – Canon 1Ds Mark II, 200mm, F 11, 1/250 shutter speed, ASA 100.
Clay McLachlan is a Paris-based photojournalist who contributes a slice of life in Paris and beyond in a photo published in Sunday editions of BonjourParis.
Subscribe now for your own free subscription to BonjourParis & we'll send you Wednesday & Sunday newsletters that link to original France travel stories, news, recipes and travel photography. 50 original stories monthly from your most complete online France travel & Francophile lifestyle eZine. RSS feed available.
Clay's books are available here:
Eric Kayser's New French Recipes
by Eric Kayser, Yair Yosefi and Clay McLachlan
Beyond the Bread Basket: Recipes for Appetizers, Main Courses, and Desserts
by Eric Kayser, Clay McLachlan and Yair Yosefi
French Cooking: Classic Recipes and Techniques by Hubert Delorme, Vincent Boue, Clay McLachlan and Paul Bocuse
Clay's newest award-winning book with bonus DVD, Encyclopédie du Chocolat in French
If you can get it from Amazon.com, you can get it at our Amazon.com Boutique. Same competitive pricing and speedy delivery as your purchases support costs of keeping BonjourParis your most complete online France travel resource. Merci in advance for your support—we appreciate every centime. Search hint:: start at the back pages for the most recent stock.
Short-cut? Check out Current Favorites for the daily top sellers.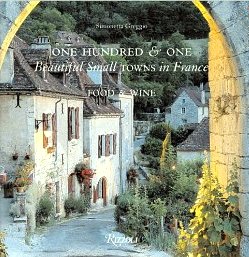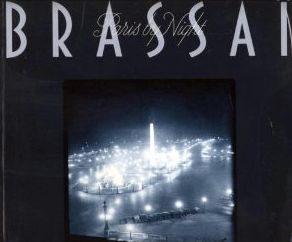 One Hundred and One Beautiful Small Towns in France: Food & Wine
Paris by Night [classic Paris photography by Brassai & for serious collectors]
Be smart! Shop around, reserve your hotel at Booking.com…then keep shopping & if you find a better rate for the same deal, contact Booking.com to request your BEST PRICE MATCH GUARANTEE. Start here at Booking.com.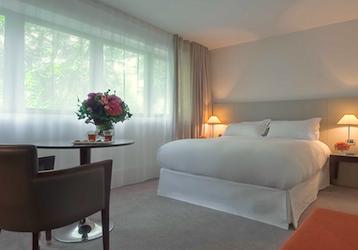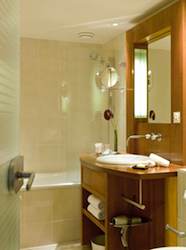 Maison Champs-Elysées is a 4-star 19th-century building w/40 "charm" rooms & 17 "couture" rooms renovated in August 2011. Pure goose-down duvets & mattress toppers, natural linen sheets, free Wi-Fi, free Mini Bar, large flat-screen TV w/free video & Mac mini in every room. Rooms overlook courtyard. Located off avenue des Champs Elysées between avenue Montaigne & the Seine–near the Grand Palais museum. On-site restaurant, Les Signatures, serves French cuisine w/summer terrace dining.
****Eligible for the best-price match guarantee from Booking.com.