I've always wondered if they named the elegant and handsome Hotel Lancaster after Burt. Remember him snogging Deborah Kerr on that beach, in From Here to Eternity? Oh, those bulging black bathing trunks still makes me go weak at the knees! I was thinking about The Burt (sorry, The Lancaster), happy at the news that they now let in the likes of you and me to the restaurant, called, La Table du Lancaster. Formerly only guests of the hotel could eat there (and probably Burt when he was in town), but he went to that Atlantic City in the sky in 1994, so it's possible he never even knew of its existence. Anyway, this newly transformed Zen canteen, set up by Michel Troisgros, certainly has The Sweet Smell of Success: a beautiful space with a magnificent interior courtyard garden, fragrant with the perfume of Lancaster roses, for warm weather eating, or a glass of champagne before or after whatever. Troisgros. Name sounds familiar, where have I heard of him before? Well, you've probably heard rumours of a project in Paris for the last two years. A bit like Marc Veyrat, who threatens to invade the city, but until now we've been spared the black shepherd's hat palely loitering. Troisgros is the Lancaster's consultant; he's created his concept, put together a remarkable team who interpret his dishes and his wishes. His base is still the legendary family restaurant, opposite the train station, Troisgros, Roanne (3 Michelin ***) created by his uncle Jean-Baptiste Troisgros with his father, Pierre, in the 1930's. Today it's Michel and his wife Marie-Pierre running the show. Think culinary royalty, darling. Let's face it, it's a serious schlep to Roanne, unless you happen to be a dedicated gastronomad, in the area, or want to take the train/helicopter. So how wonderful that Troisgros's subtle, delicious cuisine is now available just off the Champs Elysées. "I've arranged the menu, by themes, around my favourite products, with lots of references to Japan (where papa Pierre launched Maxim's in 1967) where I go at least twice a year," explains Troisgros. He's worked with all the greats, not only in the family establishment, but also with Alain Chapel, at Mionnay, Freddy Giradet, Michel Guerard, Taillevent and Comme Chez Soi. "Vivacious, seasonal, tangy products, a cuisine inspired by the love and the discoveries that travel brings," is how he describes it. "The concept is to create what you want to eat," explains restaurant director Nicolas Malzac. Suggested starters (about 9 to choose from) are marked with a single "—" symbol, but you can interchange whatever, wherever. There's Witty, as in snails with tomato and curry sauce (15€); Zesty, as in marinated sea scallops with wakame (22€); or Piquant, as in fried frogs legs with Satay and wok-fried leeks, which looks like becoming the house signature dish (25€). Mains (about 12€) are marked with a "=" symbol, as in Sharp, fillets of whiting with a hazelnut and rosemary crust, served with Xeres shallots (24€); Green, as in veal kidneys with anchovy and basil sauce (25€); and Sour, as in chargrilled lamb cutlets marinated in lhassi (Indian yogurt, I think) (32€). Whipped goat cheese cannelloni gets a "—" rating, as does the divine Velouté of leek, potato and saffron mussels (12€). Lunch, when they get the special menu up and running, will cost around 40€ + wine. So what about the pudds then? Sweet (7 choices @ 13€), including the traditional Tarte au Sucre as served in Roanne. Raspberry and chocolate tower with verveine ice cream, exquisite freebie Japanese style tasters come all along the way. Or a great selection of cheese. La Table du Lancaster is definitely worth an Oscar nomination. If only Burt were here to see all this splendour. 7 rue de Berri, 8th (Metro: George V)T: 01 40 76 40 18
www.hotel-lancaster.fr
TroisgrosPlace Gare, 42300. RoanneT: 04 77 71 66 97
www.troisgros.fr
BUZZZZZ….. When Henry and Nancy Kissinger are in town they always go to Benoit (since 1912 serving the rich and famous). Anyway, it's fun, there's always a celeb or two to spot, and they love being spotted at Benoit. None of this cowering in the corner rubbish; it's restaurant as theatre, wait till Madonna hits town. The food is excellent, brasserie-style with a light modern spin, and the staff are divine. One of the waiters collects watches, so Benoit obviously pays well! My friend, Suzanne, jets in from Geneva; she's hooked on the poulet fermier en croute de sel, with a fricassee of mushrooms. Note: Benoit only takes American Express or cash (no ticket restaurant here; the waiter needs the cash for a new watch!) 20 rue Saint-Martin, 4th. (Metro: Chatelet) T: 01 42 72 25 76
SUBSCRIBE
ALREADY SUBSCRIBED?
BECOME A BONJOUR PARIS MEMBER

Gain full access to our collection of over 5,000 articles and bring the City of Light into your life. Just 60 USD per year.

Find out why you should become a member here.

Sign in

Fill in your credentials below.
I've always wondered if they named the elegant
and handsome Hotel Lancaster after Burt. Remember him snogging Deborah
Kerr on that beach, in From Here to Eternity? Oh, those bulging black
bathing trunks still makes me go weak at the knees! I was thinking
about The Burt (sorry, The Lancaster), happy at the news that they now
let in the likes of you and me to the restaurant, called, La Table du
Lancaster. Formerly only guests of the hotel could eat there (and
probably Burt when he was in town), but he went to that Atlantic City
in the sky in 1994, so it's possible he never even knew of its
existence.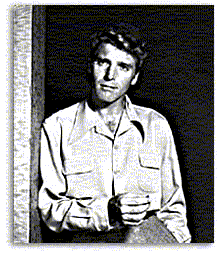 Anyway, this newly transformed Zen canteen, set
up by Michel Troisgros, certainly has The Sweet Smell of Success: a
beautiful space with a magnificent interior courtyard garden, fragrant
with the perfume of Lancaster roses, for warm weather eating, or a
glass of champagne before or after whatever.
Troisgros. Name sounds familiar, where have I heard of him before?
Well, you've probably heard rumours of a project
in Paris for the last two years. A bit like Marc Veyrat, who threatens
to invade the city, but until now we've been spared the black
shepherd's hat palely loitering. Troisgros is the Lancaster's
consultant; he's created his concept, put together a remarkable team
who interpret his dishes and his wishes. His base is still the
legendary family restaurant, opposite the train station, Troisgros,
Roanne (3 Michelin ***) created by his uncle Jean-Baptiste Troisgros
with his father, Pierre, in the 1930's. Today it's Michel and his wife
Marie-Pierre running the show. Think culinary royalty, darling. Let's
face it, it's a serious schlep to Roanne, unless you happen to be a
dedicated gastronomad, in the area, or want to take the
train/helicopter. So how wonderful that Troisgros's subtle, delicious
cuisine is now available just off the Champs Elysées.
"I've arranged the menu, by themes, around my
favourite products, with lots of references to Japan (where papa Pierre
launched Maxim's in 1967) where I go at least twice a year," explains
Troisgros. He's worked with all the greats, not only in the family
establishment, but also with Alain Chapel, at Mionnay, Freddy Giradet,
Michel Guerard, Taillevent and Comme Chez Soi. "Vivacious, seasonal,
tangy products, a cuisine inspired by the love and the discoveries that
travel brings," is how he describes it.
"The concept is to create what you want to eat,"
explains restaurant director Nicolas Malzac. Suggested starters (about
9 to choose from) are marked with a single "—" symbol, but you can
interchange whatever, wherever. There's Witty, as in snails with tomato
and curry sauce (15€); Zesty, as in marinated sea scallops with wakame
(22€); or Piquant, as in fried frogs legs with Satay and wok-fried
leeks, which looks like becoming the house signature dish (25€). Mains
(about 12€) are marked with a "=" symbol, as in Sharp, fillets of
whiting with a hazelnut and rosemary crust, served with Xeres shallots
(24€); Green, as in veal kidneys with anchovy and basil sauce (25€);
and Sour, as in chargrilled lamb cutlets marinated in lhassi (Indian
yogurt, I think) (32€). Whipped goat cheese cannelloni gets a "—"
rating, as does the divine Velouté of leek, potato and saffron mussels
(12€). Lunch, when they get the special menu up and running, will cost
around 40€ + wine.
So what about the pudds then? Sweet (7 choices @
13€), including the traditional Tarte au Sucre as served in Roanne.
Raspberry and chocolate tower with verveine ice cream, exquisite
freebie Japanese style tasters come all along the way. Or a great
selection of cheese.
La Table du Lancaster is definitely worth an Oscar nomination. If only Burt were here to see all this splendour.
When Henry and Nancy Kissinger are in town they
always go to Benoit (since 1912 serving the rich and famous). Anyway,
it's fun, there's always a celeb or two to spot, and they love being
spotted at Benoit. None of this cowering in the corner rubbish; it's
restaurant as theatre, wait till Madonna hits town. The food is
excellent, brasserie-style with a light modern spin, and the staff are
divine. One of the waiters collects watches, so Benoit obviously pays
well! My friend, Suzanne, jets in from Geneva; she's hooked on the
poulet fermier en croute de sel, with a fricassee of mushrooms. Note:
Benoit only takes American Express or cash (no ticket restaurant here;
the waiter needs the cash for a new watch!)
20 rue Saint-Martin, 4th. (Metro: Chatelet)
---
---