Evian is not just that hip bottle of mineral water on your desk-top or dining table; it's also a lively French spa-town on the Southern shores of lake Geneva. A natural border with Switzerland, the location is pure H2°, ozone chic-to-chic relaxation. Errol Flynn used to chill here, as did Greta Garbo and a slew of Guggenheims. Recently supermodel Carla Bruni and rock icon Johnny Hallyday and his wife Laetitia have been spotted spa-trecking. The 42-acre hilltop estate that is The Domaine du Royal Club's Better-Living Institute is perfectly located for unwinding in a Sound of Music Setting. Golfers will be in heaven: the 18-hole course, designed by Cabell B. Robinson, overlooks Lake Geneva and is one of Europe's most technically challenging. Check out those views, or watch the professionals in action during the many competitions to which Evian plays host. Once inside the elegant hotel, the airy state-of-the-art Better Living Institute and Spa is reached by private lift; you never see anyone shuffling around the hotel's high-ceilinged Belle Epoque rooms and suites in robes and slippers. Re-Energising is the Institute's—unique in the world—total rejuvenation programme. First you get a detailed initial consultation that pulses through your medical history, then it's over to you to reveal what you want to achieve during your stay. "Our natural reserve suffers with stress, bad eating habits, bad posture," the doctors, masseurs, kinésithèrapeutes, osteopaths and beauticians explain. Treatment facilities are, as you would expect, comprehensive, and the outdoor pool is filled with … Evian. All this would be enough really, but Evian hosts themed weekends with something for everyone. Coming up is the 6th Encounters of Women of Taste (5-7th November). Oh do shut up, he can play golf, have a massage, brush up his archery, mountain bike! He can even book in for treatments or a session with a personal trainer. Encounters is a sort of up-market posh workshop, where specially invited guests spend the weekend spilling the secrets of their success/how you can look/feel better. The concept blends seamlessly with the zeitgeist of Evian. Lined up for the 6th Encounters are divine designer Loulou de la Falaise. There's also eccentric hat-maker Fabienne Delvigne, who asks that you wear a hat to the Saturday lunch followed by a runway show featuring Delvigne's chic chapeaux. Expect to see Pascale Mussard, Artistic Director at Hermes, for afternoon tea. And no, I don't know if she can accelerate you on the waiting list for your Kelly/Birkin. You'll have to ask her yourself! Who better to give you a cookery lesson at the Evian's Cookery School than Michelin 2-star chef Anne Sophie Pic? Her grandmother, Sophie, founded the legendary gourmet Pic dynasty in 1891. There's also Michèle Chatenet, who with her other half, Olivier, transforms vintage clothes into modern outfits snapped up by the likes of Madonna (their label is E2). Add to these lovely ladies Marie-France Michalon, who will create the décor for a weekend unlike any other. Imagine meeting the above + Re-Energie treatments, golf, tennis, hammans, saunas, oh you name it! And you'll want to meet Evian's talented Michel Lentz. "There are 26 varieties of fish available from Lake Geneva and I hike into the mountains, often with the guests, and gather herbs to match the catch," says Lentz, chef at the Domaine's elegant frescoed Café Royal restaurant. (There are 10 restaurants throughout the Domaine, each with a style of its own). Lentz, a tall thin thoughtful man, suggests adapting your meals to your moods, your dietetic requirements, or simply to your imagination. For weight-watchers, he does a 1,200 calorie menu served at lunch and dinner, calculated and created with the resident dietician. His "Cuisine Synergique "® is composed, and prepared, according to treatments you are taking and your ultimate goal of weight loss/feeling better in your skin/Levis. "It's a culinary language to delight the palate, the mind and body", promises Lentz. And he's almost finished writing a book, "La Cuisine Synergique," the better to explain his system. Until it's published, no excuses for not continuing at home. Lentz's magnum opus, "Cuisine for Well-Being," provides all the mouth-watering recipes and culinary secrets you need. The way things are going, Speilberg may make the movie of the book. Beats the hell out of Sugarland Express! "The trouble is, guests eat the low-fat synergy lunch, then spend the afternoon in the pastry shops of Evian. They blame us when they don't lose weight," sighs Lentz. Have a great weekend. Oh, and don't forget to spritz with Evian between treatments/meeting the Women of Taste. Atomisers are everywhere! Domaine du Royal Club EvianRive Sud du Lac de Genéve, BP 874502 Evian-les-BainsCedex – FranceT: +33.4.50.26.85.00Fax: +33.4.50.75.61.00e-mail
[email protected]
www.royalparcevian.com
The rate for the Encounters weekend is as follows: Two nights at the Royal Evian, workshop and talks, cooking lesson, breakfast and lunch (drinks not included). "It's In The Hat" lunch. "Accessories" afternoon tea, "Style" dinner, as well as free access to the Evian Masters Golf Club, swimming pools, tennis courts, sauna, hammam, squash courts…from 470€ per person sharing a double room. Other links:
www.loulou-de-la-falaise.com
www.hermes.com
www.fabiennedelvigne.be
www.pic-valence.com
www.e2-chatenet.com
Born in Britain and now based in Paris, Margaret Kemp graduated from The Cordon Bleu and spent a year working and watching in the kitchens of top chefs from Sydney, Australia via Bangkok, Hong Kong, California, New York and France. Realising she would never win the coveted 3-Michelin stars, she decided to write about the people who do, the "disciples of Escoffier."
SUBSCRIBE
ALREADY SUBSCRIBED?
BECOME A BONJOUR PARIS MEMBER

Gain full access to our collection of over 5,000 articles and bring the City of Light into your life. Just $60 a year.

Find out why you should become a member here.

Sign in

Fill in your credentials below.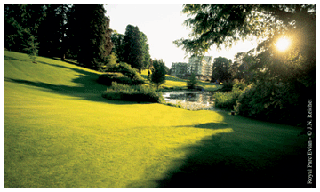 Evian is not just that hip bottle of mineral water on your desk-top or dining table; it's also a lively French spa-town on the Southern shores of lake Geneva. A natural border with Switzerland, the location is pure H2°, ozone chic-to-chic relaxation. Errol Flynn used to chill here, as did Greta Garbo and a slew of Guggenheims. Recently supermodel Carla Bruni and rock icon Johnny Hallyday and his wife Laetitia have been spotted spa-trecking.




The 42-acre hilltop estate that is The Domaine du Royal Club's Better-Living Institute is perfectly located for unwinding in a Sound of Music Setting. Golfers will be in heaven: the 18-hole course, designed by Cabell B. Robinson, overlooks Lake Geneva and is one of Europe's most technically challenging. Check out those views, or watch the professionals in action during the many competitions to which Evian plays host.




Once inside the elegant hotel, the airy state-of-the-art Better Living Institute and Spa is reached by private lift; you never see anyone shuffling around the hotel's high-ceilinged Belle Epoque rooms and suites in robes and slippers. Re-Energising is the Institute's—unique in the world—total rejuvenation programme. First you get a detailed initial consultation that pulses through your medical history, then it's over to you to reveal what you want to achieve during your stay. "Our natural reserve suffers with stress, bad eating habits, bad posture," the doctors, masseurs, kinésithèrapeutes, osteopaths and beauticians explain. Treatment facilities are, as you would expect, comprehensive, and the outdoor pool is filled with … Evian.




All this would be enough really, but Evian hosts themed weekends with something for everyone. Coming up is the 6th Encounters of Women of Taste (5-7th November). Oh do shut up, he can play golf, have a massage, brush up his archery, mountain bike! He can even book in for treatments or a session with a personal trainer.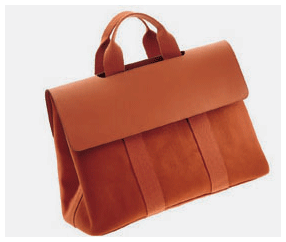 Encounters is a sort of up-market posh workshop, where specially invited guests spend the weekend spilling the secrets of their success/how you can look/feel better. The concept blends seamlessly with the zeitgeist of Evian. Lined up for the 6th Encounters are divine designer Loulou de la Falaise. There's also eccentric hat-maker Fabienne Delvigne, who asks that you wear a hat to the Saturday lunch followed by a runway show featuring Delvigne's chic chapeaux. Expect to see Pascale Mussard, Artistic Director at Hermes, for afternoon tea. And no, I don't know if she can accelerate you on the waiting list for your Kelly/Birkin. You'll have to ask her yourself!




Who better to give you a cookery lesson at the Evian's Cookery School than Michelin 2-star chef Anne Sophie Pic? Her grandmother, Sophie, founded the legendary gourmet Pic dynasty in 1891. There's also Michèle Chatenet, who with her other half, Olivier, transforms vintage clothes into modern outfits snapped up by the likes of Madonna (their label is E2). Add to these lovely ladies Marie-France Michalon, who will create the décor for a weekend unlike any other. Imagine meeting the above + Re-Energie treatments, golf, tennis, hammans, saunas, oh you name it!




And you'll want to meet Evian's talented Michel Lentz. "There are 26 varieties of fish available from Lake Geneva and I hike into the mountains, often with the guests, and gather herbs to match the catch," says Lentz, chef at the Domaine's elegant frescoed Café Royal restaurant. (There are 10 restaurants throughout the Domaine, each with a style of its own). Lentz, a tall thin thoughtful man, suggests adapting your meals to your moods, your dietetic requirements, or simply to your imagination. For weight-watchers, he does a 1,200 calorie menu served at lunch and dinner, calculated and created with the resident dietician. His "Cuisine Synergique "® is composed, and prepared, according to treatments you are taking and your ultimate goal of weight loss/feeling better in your skin/Levis. "It's a culinary language to delight the palate, the mind and body", promises Lentz. And he's almost finished writing a book, "La Cuisine Synergique," the better to explain his system. Until it's published, no excuses for not continuing at home. Lentz's magnum opus, "Cuisine for Well-Being," provides all the mouth-watering recipes and culinary secrets you need. The way things are going, Speilberg may make the movie of the book. Beats the hell out of Sugarland Express!




"The trouble is, guests eat the low-fat synergy lunch, then spend the afternoon in the pastry shops of Evian. They blame us when they don't lose weight," sighs Lentz.




Have a great weekend. Oh, and don't forget to spritz with Evian between treatments/meeting the Women of Taste. Atomisers are everywhere!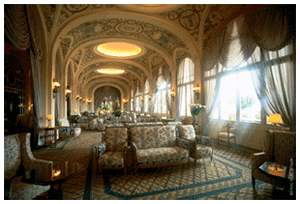 Domaine du Royal Club Evian
Rive Sud du Lac de Genéve, BP 8
74502 Evian-les-Bains
Cedex – France
T: +33.4.50.26.85.00
Fax: +33.4.50.75.61.00
e-mail [email protected]
www.royalparcevian.com







The rate for the Encounters weekend is as follows: Two nights at the Royal Evian, workshop and talks, cooking lesson, breakfast and lunch (drinks not included). "It's In The Hat" lunch. "Accessories" afternoon tea, "Style" dinner, as well as free access to the Evian Masters Golf Club, swimming pools, tennis courts, sauna, hammam, squash courts…from 470€ per person sharing a double room.

Other links:





www.loulou-de-la-falaise.com
www.hermes.com
www.fabiennedelvigne.be
www.pic-valence.com




---

Born in Britain and now based in Paris, Margaret Kemp graduated from The Cordon Bleu and spent a year working and watching in the kitchens of top chefs from Sydney, Australia via Bangkok, Hong Kong, California, New York and France. Realising she would never win the coveted 3-Michelin stars, she decided to write about the people who do, the "disciples of Escoffier."
---
---