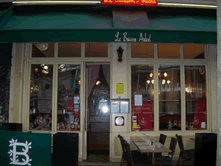 Have you heard the BUZZ that Catherine Zeta-Jones Douglas plays a top chef in the Hollywood movie "No Reservations?" If you're in the US of A you've probably seen it by now. The beautiful "chef" admits that husband Michael Douglas finds her favourite smoked salmon and crisp sandwich, with a squirt of lemon juice – gross. "It's comfort food I really love. There are lots of things I like that make my husband want to throw up – like Marmite", she admits.
By now you're thinking, whaddya expect she comes from Swansea, Wales! But can La Zeta cook? Not according to the guys at Fiamma NYC where she tried to hone her craft. "She got dirty – but was lacking in the nuances we have in the kitchen, like saucing dishes correctly", sniffed a real chef, who wished to remain nameless. Coward!
"Just pile the salmon and chips between the pieces of bread, add a little bit of lemon, salt and pepper, and you're good to go", reveals La Zeta Bella. Hmmm…So how does she keep in shape stuffing all those carbs? "I drag myself to the gym like everyone else. But, when I finish I can eat more smoked salmon sandwiches with chips!" Sounds good to us.
At Buisson Ardent, a lovely little bistro located opposite Jussieu University, in the 5th, Jean-Thomas Lopez (ex-Miss Betsy 17th) understands La Zeta. "I'm not a chef, I've been cooking all my life, you've either got it, or not", he sighs. Luckily his chef and partner Stephane Maudit (ex- Bastide Odeon) understands bistro style cooking to perfection, could deffo teach La Zeta a thing or two. She'd love the funky old/new place to bits with the sexy chandeliers, wall paintings of country matters, and zinc bar with typical Frenchy in beret, sipping a Kir Royal.
"Since we opened last year Stephane and I have decided to concentrate not only on the food, but also the wine, about which we are both passionate", explained Lopez (a former financier/businessman). So, order excellent wine and, if you don't finish feel free to take the bottle with you, they'll give you a discreet bag so you don't have to look like the schnorrer at the kiddish in the metro.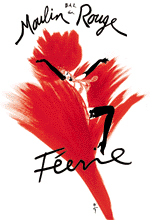 Lopez adores champagnes, so there's quite a selection starting with a fine Duval Leroy at 45€, goes down nice and easy, or a glass of Louis Roederer Brut Premier (8€). Continue with Saint Joseph 100% syrah Domaine Courbis 2004 (36€) or take a carafe of white Comté de Grignan at 13€ you can't go wrong, but you can't take the carafe with you!
Try and book Table 12, it's a great look-out point so you can see La Zeta shimmy in. The lunch, at 13€ is a steal, always fresh market finds, and at night the place is packed with a very cheerful crowd. Choose from 7 starters, there's always a freebie too, a hearty terrine de queue de boeuf et foie gras mi-cuit, lovely bread with it. Mains (7 to choose from) include Risotto de calamars au parmesan, tomates confites et pistou or Carré d'Agneau in a dried fruit crust and baby vegetables, or, bon Cote de Boeuf with gratin dauphinoise. If you've been to the gym you can do cheese and/or dessert. Ganache chocolat-pistache aux cerises Amarena or the all time fave Pots de crème chocolat amer a l'ancienne. Lopez will take care of you like a babe, even if you're not La Zeta. And if you ask what on earth Buisson Ardent means? Burning Bush. Now there's a thought!
25 rue Jussieu, 5th (Metro:Jussieu)
T: 01 43 54 93 02
Shut Sat Lunch & Sunday  
Lunch 13€ – Dinner about 29€ + wine
Terrace