Best of France Tours: Finding a Great Tour Guide Experience in France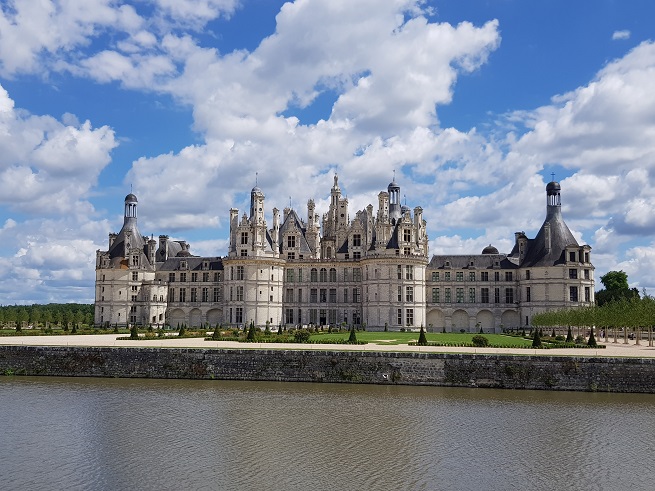 How can I find a great tour guide experience in Paris: an interview With Philippe Brimont, owner of Best of France Tours
Q: First of all, could you tell us who is Best of France Tours and what your company offers?
A: Best of France Tours offers premium private day trips from Paris since 2007. Our offer goes from top-notch guided tours, great walking tours to luxury airport and city transfers with some of the best licensed tour guides and drivers in Paris.
We customize our tours according to our clients needs and after years of efforts, we now enjoy excellent tour reviews on TripAdvisor, Yelp and Google Business.
We also have many clients who send us afterwards their best friends, the word of mouth marketing is definitely one of the most important social medias for us.
Q: What do you specialize in?
A: Among our specialties, we offer private guided day tours of Paris with passionate art historians including private Louvre guided tours, or Orsay/Impressionist tours, we have specialized guides in religious art who will be able to teach you everything you a really looking for when you visit Notre Dame of Sainte Chapelle in Paris for example.
Some of our tour guides are originally from the Champagne region, so we offer unique Champagne tasting tours in the best cellars and try to initiate our clients with the best Champagne bottles made with passion by small producers, Champagne that  you will not be able to find in your country because of the very limited production. We also have great WWII historians who will take you on very special a D-Day Normandy trip to the landing beaches, showing you both the German and the Allies perspective on June 6th 1944,
Some of our guides are passionate about the extraordinary everyday lifestyle of Louis XIV in Versailles, several of our guides are specialized in the gardens and life of the extraordinary impressionist painter Monet in Giverny as well.
Q: What kind of vehicles service do you offer ?
A: All our vehicles are fully air-conditioned and offer the most comfortable seats in the market.
We mainly use a fleet of recent Mercedes vans (V-Class) and all our tours include a pick up and a drop off at your accommodation in Paris, a service that tends to slowly disappear in Paris since more and more agencies impose a meeting place where the tour will start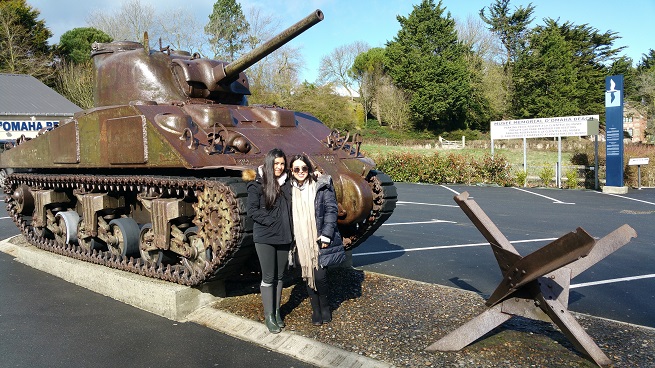 Q: According to you, what is a good tour guide?
A: We are looking for several qualities in our tour guides: first of all, for legal reasons, we only hire licensed tour guides, their license will allow them to speak and guide in all the museums and monuments in France.
Of course we ask our tour guides what we consider the basics: to be fluent in English (we avoid the "broken accent" that you won't be able to understand), to arrive on time, to be polite and to be knowledgeable.
But that is not what counts the most for us. We strongly believe that personality, charisma, kindness, ability to adapt to the clients needs, and open mindedness will make the difference in this profession.
Q: Your rates are not the lowest in Paris can you explain why?
A: First of all, unlike many companies selling guided tours from Paris but based in Ireland or in the Bahamas (!), we are based in France and therefore we are proud to declare and pay all our taxes in our country.
This is why we accept credit card payments; our company does not impose cash payments like some of our competitors.
Good guides are expensive and we hire the most experienced ones. Also, we have to pay back  20% VAT (Value Added Tax/sales tax) to the French Government that will be used for healthcare, education, the quality of the roads, or simply for the safety in our country so we don't mind paying for that.
As mentioned before, our Mercedes vans are the most comfortable in the market but the price tag is high too since we invested in each vehicle at least 65,000 euros. Now you know that we are not offering a shuttle service to our clients!
Q: Why book with Best of France Tours  ? 
With over 17 years of guiding expertise, our goal is to make your experience unique and most memorable during your stay in France. We are the actual tour operator and not a third party tour broker.
Also booking with us directly will be without a doubt less expensive than hiring a tour guide through a broker (like Viator, Get A Guide, etc) who simply ads their 20% commission (or more) on top of our public rates.
Q/ Finally, how would you like to conclude to invite our readers to book with you?
Please contact us at: [email protected] for any customized tours you would like to organize for you and your friends or family: we have the experience, the knowledge and the sense of service, please come visit us in 2018, we will be more than happy take great care of you!
For more information, visit www.best-of-france.net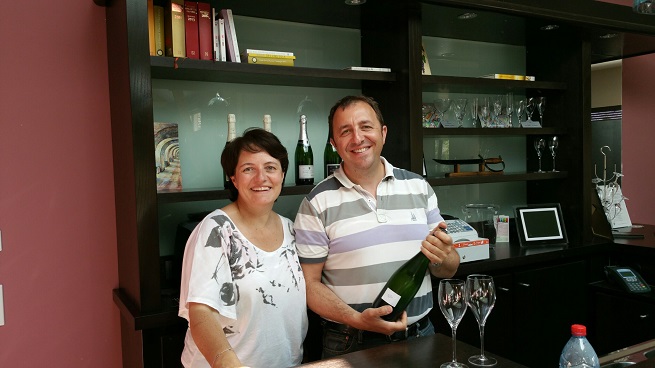 Leave a reply
Your email address will not be published. Required fields are marked *
Comments