Being Among the Newly Poor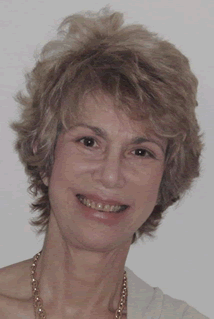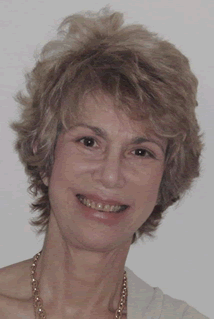 By definition, expatriates who live in Paris usually don't feel as if ordering a café at the local tabac is going to break their weekly budget, most especially if they stand at the bar where the French government regulates the cost of un vrai. Don't order a café crème or (OMG) sit down. Then all bets are off. It's an entirely new ball game these days.
Many people wouldn't dream of starting their day without a quick visit to "their" corner bar. You can identify the regulars. They always shake hands with the "barman" who makes the freshly ground coffee that's served in a demitasse cup. Frequently, before the client even enters the door, he'll be spotted and his morning fix of caffeine will be awaiting him (or her.) A bit of gossip might be exchanged — the world is good. None of this lingering a la Starbucks and there's nothing akin to a latte or a drink topped with cinnamon.
Ditto when it comes to buying a simple baguette. Here's another item where the price is fixed by law. The French consider bread sacred and will stand in line twice a day in rain or shine for a really good loaf of freshly made bread. Prior to the EU's converting to euros, a baguette cost Americans less than 50 cents. Now it costs approximately $1.75. In spite of the price hike, (and calories) bread tends to be served at every meal.
But if you want to indulge in a to-die-for pastry, watch out. It's no longer a bargain for anyone living on a dollar denominated-income.
These are the days when Expats wish they worked for multi-national corporations where employment contracts include cost of living escalation clauses. With the devaluation of the dollar plus inflation, the dollar's purchasing power is well — verging on a joke.
This doesn't mean tourists should cancel their European trips. The hospitality industry is crying the blues and more likely than not, you may be able to snag a lovely room on the many discount hotel booking sites that are pervasive on the Internet. And contrary to the myth that the French don't like American tourists, they do. That's because in general, tourists are polite and good travelers and do spend money — even if for less than they previously did with the dollar/euro exchange clocking in at a painful $1.58.
But before leaving home, head to the nearest electrical store and/or supermarket and buy a coil or travel pot (be certain it's 220 voltage) to heat water for your morning coffee or tea. Reserve a room with a mini-fridge where you can stash some snacks and soft drinks purchased at the local grocery store. Why pay 17 euros per person (and that's conservative) in a three star hotel for a continental breakfast when you can go to the local bakery and buy flaky, melt-in-your mouth croissants for approximately a euro each?! (And quite often, unless the hotel is really good, the breakfasts won't be nearly as good as the one's you'll prepare yourself; many times you can expect lukewarm coffee with your continental breakfasts.)
While you're at it, invest in a travel iron. It may not be romantic to contemplate ironing clothes on your bed (better tip: pack clothes that are pretty much wash and wear) but you may avoid heart failure when you see the bill after sending your clothes to the hotel's laundry/dry cleaner. Spending precious hours in a laundromat rather than seeing the sights and hearing the sounds of Paris is not my idea of heaven.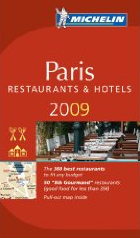 A lot of restaurants do offer moderately priced prix fix menus (2 or 3 courses) plus possibly some house wine. Bonjour Paris always used to advise its readers to eat their main meals mid-day. We still do, but because of the exchange rate, these meals are no longer dirt-cheap. There are some tips and tricks: whatever you do, don't order bottled watered. A liter adds up to $10 to your tab and the cost is essentially for status and not for taste… unless you must have bubbly water.
A carafe of Eau Sarkozy, or whatever comes from the tap, is perfectly fine. If you're really feeling pressed for money, wait to drink your après-lunch café until you pass a bar or a tabac. Remember, keep standing.
We've been on the hunt for moderately priced hotels and are amazed by the dearth of nice ones that cost less than 200 euros for a small but "correct" room. Between inspection tours, we've stopped for a glass of wine and have been horrified that the least expensive (OK, we had to sit down) is never less than five euros. This is fine if you're buying a seat to watch the Parisian world go by. It's not fine if you're simply trying to muster enough energy to get up and go to look at more hotels.
It's still possible to buy a bottle of 2005 Bordeaux at the ED grocery store located at the end of the block where I live. It's not OK (I hear my mother's admonishments) to drink said bottle while walking the streets. Someone might get the wrong impression.
Hoteliers might not agree but unless you're rolling in bucks and/or privy to an expense account, consider renting an apartment for your sojourn in the City of Light.
For that matter, if you know Americans who live in Paris and are free to get up and go, offer to rent their apartment or possibly even trade digs. They might be more than delighted to have a respite from the falling dollar, go to the US for all of their shopping or trip the light fantastic in Mexico.
© Paris New Media, LLC