I don't know if this is an accurate observation or not but it strikes me after reading on another website, a panning review of a much anticipated meal at Taillevent and a glorious review of the same restaurant a year before, that critics and posters often publish reviews that are either laudatory or panning, but rarely say that a meal was average, OK or mediocre but not bad.
Let me give an example of such a meal from a French restaurant outside France.  I started with frogs' legs that arrived not bathed in garlic and parsley but covered with a batter of strange provenance accompanied by fine-tasting spaghetti squash. Colette had a so-so soup of ginger-flavored carrots.  Then I had sweetbread McNuggets with a spicy sauce and mashed potatoes – again banal but not bad, while Colette had an equally unimpressive crab with vegetable tian.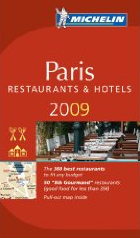 Another example comes from a place I fell in love with this year – l'Epigramme in the 6th. It's only been open a while and certainly deserves all the praise it's gotten, but the last time* I ate there, two of the six dishes were average, neither socko nor appalling, but merely OK.   In fairness, I have to note that Emmanuel Rubin of Figaroscope only awarded it 2 of 5 hearts but it found itself on Figaroscope's "best of 2007" list.
I've said before that it's easier and more fun to write a negative than a positive review, but I'm also beginning to wonder if it's also most difficult to write an average one.  Just a thought.
*My last meal at l'Epigramme was 1 January 2008, fully paid for.
My favorite:
L'Epigramme
9, rue de L'Eperon, 6th (Metro: Odeon)
T: 01 44 41 00 09
Closed Sunday nights and Mondays,
Menu-carte: 28 €
©2008 John A. Talbott