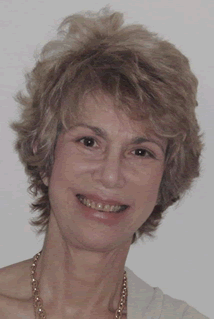 Karen Fawcett, president of Bonjour Paris, answers a question from readers.
Hi Karen – My husband and I live in a small town in Washington, State. We have friends here who we travel with to Paris. They have lived in Paris for approximately 3 years on two different occasions. He worked in Paris. We have rented the same apartment near the Madeleine on rue Duphot. We rented it one year for 10 weeks, and then another year for 4 weeks. It was a two bedroom with kitchen, living room, library, and 2 1/2 bathrooms. We didn't need the library and extra bath and the area is quite noisy at night and early morning especially with the windows open. We loved it but are looking for other options. Do you have any suggestions? We are planning another trip to Paris in September. We would appreciate your ideas. Sincerely, Linda
Dear Linda:
Well, you could rent my apartment or others that are listed on Bonjour Paris.
Seriously, you have broached a very important subject. Where you rent is critical if you're staying for an extended period of time.
The main advantage of renting an apartment is being able to do your shopping and "chores" (e. g dry cleaning) locally. The areas where you have been renting are definitely more commercial than residential. Unless you want to take out all of your meals at Hediard or Fauchon, there are disadvantages.
As for the size, I'm of the genre that a little extra space doesn't hurt. But, not if you're trading size for location.
Here are some personal rules of thumb I use when renting an apartment:
Make sure there are stores that cater to residents, for example, a large grocery store. You'll save a ton of money if you don't have to eat every meal out or can have a drink before or after dinner if you're eating in a restaurant.
In the days of the weak dollar, every Euro counts.
If the apartment has hi-speed Internet, chances are that the landlord caters to an American clientele. If there's not enough photos on the site, ask to see more and do speak to former tenants – or at the very least email them.
Being near a park is nice.
Make certain the bedrooms are NOT facing the street. If they are, you're taking a chance unless they have double glazing. There's nothing worse than sleep depravation because of trash trucks or early morning cars honking horns because the drivers are late to work. I cannot emphasize this enough.
There are many rental apartments available for rent. Even if you're coming during summer months, if you're renting an apartment that's in a building that's more than 100 years old, the walls are so thick, it's rare you'll need air-conditioning. Perhaps, it's time to consider making a change.
Two of my favorite apartment sites where I know the owners go all out for tenants are:
Luxembourg Garden Luxury Apartment
and Paris Perfect/
Hope this helps and don't hesitate to contact me c/o [email protected] if you have additional questions.