Arts & Metiers Museum: Paris "Metro" Interactive All-Ages Exhibition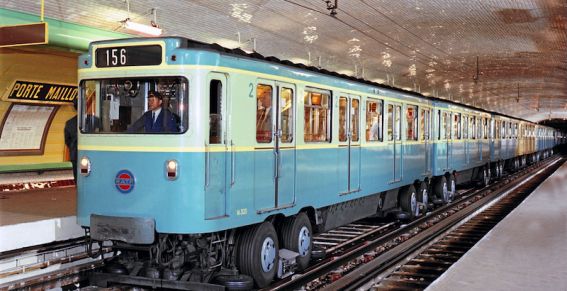 New Paris museum interactive exhibit lets visitors simulate RATP conductor experience
Le Musée des Arts et métiers (Museum of Arts and Industries) presents "Métro," an interactive exhibition on through January 2012 that explores one of the world's busiest and most efficient urban transit systems. As many as 500 trains cross the network during peak travel times, each carrying up to 800 passengers.
The museum in the Paris 3rd arrondissement presents the educational exhibition in conjunction with RATP, the Paris transit system.  The 111-year-old Paris Métro system services about five million trips daily and Parisians spend an average of one hour daily in the subway. Construction on the Paris subway system started in 1900, opened in 1935 and today has 384 stations on 16 lines that criss-cross over 200 kilometers or nearly 125 miles. No place in Paris is more than 500 meters (about one-third of a mile) from a Métro station.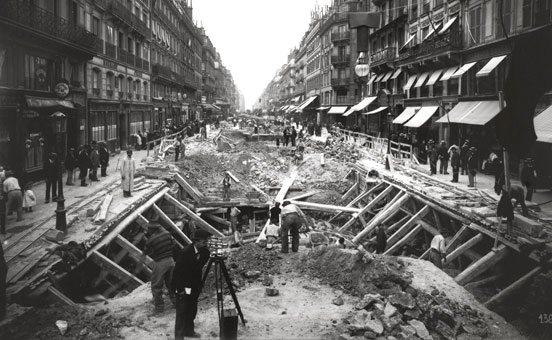 Guests can use interactive displays similar to those used to train RATP agents on how to manage emergency situations such as a power outage shutdowns.
The exhibition's three sections show behind-the-scenes views of the subway system's past and current operations via archival film clips, photographs, displays of antique vehicles and video that shows the master control nucleus.
Highlights include extensive information about how the tunnel tracks were built under the Seine and the complex hub under Place de l'Opera.
An interactive section has been created for children aged 7 to 12.
The show continues through January 2012.
Dali Wiederhoft is the executive editor of BonjourParis who keeps her Navigo transit pass on her desk to inspire return trips to Paris.
PRACTICAL INFORMATION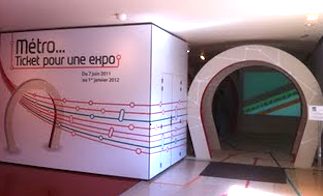 60, rue Reaumur, Paris 3rd
Open:  Tuesdays-Sundays 10am-6pm; Thursdays until 9:30pm. Closed Dec. 25.
Métro: Lines 3, 11; Station: Arts et Metiers
Bus: Lines 20, 75 Stop: Arts et Metiers
Entry: € 5.50 (full)  € 3.50 (reduced)  € 6.50 (workshops for children aged 7 to 12)
Free guided tours of the exhibition are scheduled every day without reservation
View several exhibiton videos
More about subway line operations
Grab your own free subscription to BonjourParis & be first to receive Wednesday & Sunday newsletters linked to 50 original stories monthly with travel tips & the latest from France. Since 1995, BonjourParis has been your most complete online France travel & Francophile lifestyle eZine. RSS feed available.
If it's at Amazon.com, you can get it at our Amazon.com Boutique with new items added weekly. Same competitive prices and speedy delivery & your purchases support costs of keeping BonjourParis your most complete online France travel resource.
Search hint: start at the back pages for the most recent stock.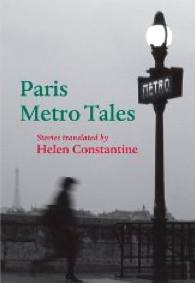 Paris Metro Tales by Helen Constantine is a May 2011 release similar to the author's popular prior release, Paris Tales. The 22 remarkable short stories set throughout Paris–all connected by the underground tunnels of its famed Metro. 
The journey begins at the Gare du Nord, stops at 20 underground stations along the way, and ends at Lamarck-Caulaincourt, each story corresponding to one of the 20 arrondissements of Paris. Authors include Colette, Zola, Simenon, Balzac, and Maupassant. Though connected by the metro, the subjects of these short stories vary widely. Each story is illustrated with a black-and-white photograph and the book includes a map and suggested itinerary through the metro system. To read several pages in this book, click HERE.
Leave a reply
Your email address will not be published. Required fields are marked *