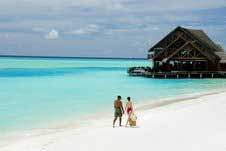 So, how's the credit crunch chez vous? Seems the top toques are wondering what to do.
How do they lower prices, and still use the best products? How will they react in New York, Tokyo, Paris or London?  
At SIRHA Lyon (Salon International de la Restauration) Jan 24-27th 2000 exhibitors (450 international) will ask the same question. 27th January from 11am-12-15pm there's a round table discussion where Joel Robuchon (Paris, London, Las Vegas, Monaco, NYC) Yannick Alleno (Le Meurice, Paris), Anne-Sophie Pic (Valence), Thomas Keller (The French Laundry, California) Bruno Ménard (L'Osier-Tokyo and René Redzept (Noma-Copenhagen) will attack the problem. www.sirha.com
At the same time (27th-28th January) La Bocuse D'Or (read, the Eurovision of Cuisine) will be cooking up a storm. 24 countries are competing including Philippe Mille and his commis Hugo Souchet (Le Meurice) Timothy Hollingsworth (The French Laundry) and Simon Hulstone chef/owner of the Michelin starred Elephant, Torquay (the English Riviera, darling) www.elephantrestaurant.co.uk Good luck to them all. www.bocusedor.com
So how about a bit of fantasy island then? Anantara, read, dream destinations are luxury boutique-style resorts inspired by local architectural and design elements to provide unique holidays. Created in 2001 by William E Heinecke, "it's not easy to find locations that whisk you away from the hectic pace of everyday life, captivate the senses, restore the spirit. This is our inspiration for creating Anantara Resorts," explains Heineke.  
For hundreds of years throughout Thailand, people would leave jars of water outside their houses to provide refreshment and welcome passing travellers. Anantara means "without end" in Sanskrit.  
To-day there are16 hotels on the Asia-Pacific continent, including 3 Four Seasons and 3 Marriott Hotels. Major developments in 2008 celebrated 10 new launches. 2 in Thailand (on the Ile Si Kao and Phuket) and 2 hotels and spas at Hua Hin and Koh Samui: a hotel in the Golden Triangle at Chang Saen, a hotel resort and Spa, Bali, hotel at Abu Dhabi and three new addresses in the Maldives (Anantara Dhigu Resort, Anantara Veli and Naadu. 
The resorts plan gastronomic weeks with top chefs such as Marcus Wareing (The Berkeley, London). There are fabulous wine cellars, some built into the villa guest bungalows. Anantara Maldives features a cooking school where guests master the art of Thai, Indian and Italian cuisine. The spas are tops, staff trained at Anantara's school in Bangkok.  
At Anantara, Koh Samui couples celebrate Saint Valetine's with either a Sunset Pommery Rosé Champagne Cruise on a private yacht or, for more down to earth couples, a Thai Cookery workshop with superchef Donald Lawson, at Ton Khao, the resort's cookery school. The course is followed by lunch à deux. And no washing up, but a one hour Anantara Herbal oil massage follows. Mmmm… 
For the adventurous, exotic activities associated with the locations, at Anantara Golden Triangle interact
with elephants rescued from city streets, learn how to "drive" an elephant, like the local caregivers. Uber-Florist Jeff Leatham swares it's one of the most moving experiences of his life. Trek through the Golden Triangle jungle, snorkel and scuba in the azure seas of the Maldives, "one aspect remains the same: a commitment to giving the sophisticated traveller a dream experience, always mixed with lots of local flavours", says Bill Heineke founder CEO and Chairman. 
The dream-on-baby Desert Islands Resort & Spa, opened last October. Located on Sir Bani Yas Island, formerly the Royal Nature Reserve set up by the late ruler and founder of United Emirates, His Highness Sheikh Zayed Bin Sultan Al Nahyan. The unique resort tailors each guest's specific physical and recreational requests, be it bird-watching, safari, mountain biking adventures, culture, luxury and award winning spa treatments, the ultimate Desert Island experience.  
At the helm William (Bill) Heineke Founder, CEO and Chairman of Minor Group International, the driving force behind the must-have list of leading global lifestyle and leisure brands. American-born Heinecke has a deep and affectionate love and understanding of Asia having lived in Japan, Hong Kong and Malaysia. His father served 25 years with the US Military, his Mother an Asia correspondent for Time magazine. He is the man who successfully introduced American-style fast foods to Thailand in the late 70's and 80's with the first Pizza Hut.  
In 1991 Heineke became a Thai citizen; Anantara resorts reflect this action man; he pilots his own aircraft, scuba dives, races vintage cars and is a keen supporter of the Thai Elephant Conservtion Centre.  
Over the next ten years, Anantara Resorts are plan 50 resorts in Asia, Africa, the Middle East and Europe. Among key locations, Sri Lanka, Vietnam and Dubai, as well as additional Thailand properties on Khao Lak and Phuket. "And it isn't just about discovering the resorts. Guests will discover something about themselves too", thinks Heineke. 
Book in now – because you're worth it! And fly between resorts with the greatest of ease in Anantara's just delivered Citation X jet.
http://phuket.anantara.com/special-packages.aspx
If you're in London don't miss The Times : Destinations: The Holiday & Travel Show , Earls Court, London 5th – 8th February 2009  
Want to escape and relax on a beautiful beach in Antigua, go cross-country skiing in Scandinavia, reach the summit of Machu Picchu, or experience wildlife expeditions in the Antarctic, "Destinations" has ideas for culture vultures, beach bums, and adventure addicts alike. This is a chance to meet the travel experts, access amazing offers and experience fantastic sensations from global food and wine tasting to cultural dance and arts. Special guests such as BBC's Charley Boorman of Long Way Down will also be enthralling audience with tales of their adventures. www.destinationsshiow.com or call : +44 (0)20 7385 1200 
Send us a Postcard.
————————————-
Zagat Paris Restaurants 2008/09 (Zagatsurvey)

Paris Restaurants (English) covers over 1000 restaurants in Paris and the surrounding locales. This handy guide contains Zagat Surveys trusted ratings and reviews for area restaurants based on the opinions of diners like you. The trademark reviews and corresponding ratings are organized alphabetically in a user friendly format. Use the indexes arranged by cuisine neighborhood and special features like In Places Winning Wine Lists or Romantic Places to find the perfect restaurant for any occasion. Also includes stick on bookmarks.