Americans Don't Do Brittany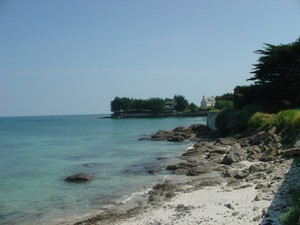 So you're going to France this summer. You and almost 80 million other tourists. And you say to each other: "Let's see if we can't keep it simple. Meet real people. Get off the beaten track. Avoid the crowds." You agree on that and then you plan your vacation. Well Paris, of course. A few days there. Walk around. See the sights. Maybe take a chance on a corner bistro or two. Then rent a car and go…south. Chateaux country first, then head for the vineyards of Burgundy. See where they make that Beaujolais nouveau (yes dear, there really is a place that it comes from. Just like Maine lobsters!) and gradually further and further south. Avignon? Isn't that where they have a bridge that people dance on? Then Arles. It says here that Van Gogh painted a mountain round here somewhere. By now you can almost smell the lavender, the olive wood and the salty tang of the Mediterranean. When you stop for gas, the cicadas are deafening and the horizon shimmers in the summer heat. You hook a sweeping left turn and aim for the Cote d'Azur. And you think: "This can only get better." Then you hit the traffic ten miles outside Cannes. Cruising speed turns into a crawl. And you think: "I have this on my daily commute. Off the beaten track? Right. Oh well, there's always the beach." It's only when you are sipping a Perrier (10 Euros for a club soda? Are they crazy?) on the Croisette that you wonder why you didn't head west instead of south. Vannes instead of Cannes en quelque sorte. And where are all the locals? In Paris, every place we go to is full of people with sensible trainers from places like Dubuque, Peoria, Scranton and Cut and Shoot, Texas. No chance of meeting the French. They've gone for the summer. Just like we did. Same thing on the way down south. Sure, the balloon flight over the Loire valley was amazing but not one person in that basket was French. For once, we were looking down on them. Just like they look down on us. And the people we did meet were—how can I put this?—tourist savvy in the way you can be street wise. This is their turf. They know how it works. There's no sense of wonder. No cultural exchange. No surprise. It's all so slick. Americans would love Brittany. Think of all of the Celtic charm of rural western Ireland but with a gentler climate. Think of the quaint otherness of Cape Cod without the strip malls. Think of the magnificent craggy coastlines of the Pacific Northwest, but with smugglers' coves and ancient stone lighthouses. Think of what Newport RI must have been like in its heyday with its mansions and its ocean-going yachts and find it all intact still at Groix, la Trinité and the estuary of the Odet. Think of the best seafood you ever tasted at home but in Brittany, neither shrimp, nor oyster, nor mussel served raw on the half shell has ever, ever been rinsed under chlorinated tap water. Think of the most peaceful tranquil view you ever saw, then sit on the dock at the far end of Île Tudy at sunset and watch the tide go out. Think of the number of times you swore you would never eat fast food again, then discover the humble galette au blé noir (crispy buckwheat pancake) stuffed with ham and egg and a little Gruyère rapé. Think of the most enchanting, picture-book town that seems only to exist in Hollywood or in theme parks, then visit Auray or Vannes or Quimper. If all the houses look like they are made of stone, they are. It's local granite, not stucco or sheetrock. If a bolée de cidre brut (dry Breton cider) looks harmless and deliciously thirst-quenching, beware. Think seriously about a designated driver. And the Bretons in all this? Are they tourist-wise sophisticates servicing the annual stampede of 80 million foreign visitors to the world's number one tourist destination? Not really. As we have seen, that stampede is mainly headed south. To the Midi, to the beaches of the Cote d'Azur, to the surfer's paradise of Biarritz, to Spain via the Pyrenees, to Italy via Menton. So who does go to Brittany? Campers of course, from all over Europe. But the biggest influx of vacationers to Brittany is the French themselves. They know that they can find a cottage to rent, not too far from the sea. They know that in a couple of hours, they can cross the Breton peninsula and drive from the rugged, occasionally wild north Brittany coast facing Cornwall, its geological clone, to the balmy, gentler coast of Finistère facing the Bay of Biscay. Americans don't do Brittany because it's not on the way to anywhere else. The nearest Americans came to Brittany in WWII was during Operation Cobra, and the main thrust of that was east not west. Today, that great pioneer spirit which drove Lewis and Clark to blaze a trail westward to the shores of the Pacific is somewhat lacking. Yes, Americans in France go west. As far as the Mont St. Michel at the very border between Normandy and Brittany. Then as one man, they scurry back to the comparative safety of the beaten track. In a world which stammers in wondrous …
SUBSCRIBE
ALREADY SUBSCRIBED?
BECOME A BONJOUR PARIS MEMBER

Gain full access to our collection of over 5,000 articles and bring the City of Light into your life. Just 60 USD per year.

Find out why you should become a member here.

Sign in

Fill in your credentials below.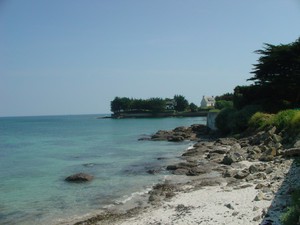 So you're going to France this summer. You and almost 80 million other tourists. And you say to each other: "Let's see if we can't keep it simple. Meet real people. Get off the beaten track. Avoid the crowds." You agree on that and then you plan your vacation.
Well Paris, of course. A few days there. Walk around. See the sights. Maybe take a chance on a corner bistro or two. Then rent a car and go…south.
Chateaux country first, then head for the vineyards of Burgundy. See where they make that Beaujolais nouveau (yes dear, there really is a place that it comes from. Just like Maine lobsters!) and gradually further and further south. Avignon? Isn't that where they have a bridge that people dance on? Then Arles. It says here that Van Gogh painted a mountain round here somewhere.
By now you can almost smell the lavender, the olive wood and the salty tang of the Mediterranean. When you stop for gas, the cicadas are deafening and the horizon shimmers in the summer heat. You hook a sweeping left turn and aim for the Cote d'Azur. And you think: "This can only get better." Then you hit the traffic ten miles outside Cannes. Cruising speed turns into a crawl. And you think: "I have this on my daily commute. Off the beaten track? Right. Oh well, there's always the beach."
It's only when you are sipping a Perrier (10 Euros for a club soda? Are they crazy?) on the Croisette that you wonder why you didn't head west instead of south. Vannes instead of Cannes en quelque sorte.
And where are all the locals? In Paris, every place we go to is full of people with sensible trainers from places like Dubuque, Peoria, Scranton and Cut and Shoot, Texas. No chance of meeting the French. They've gone for the summer. Just like we did. Same thing on the way down south. Sure, the balloon flight over the Loire valley was amazing but not one person in that basket was French. For once, we were looking down on them. Just like they look down on us. And the people we did meet were—how can I put this?—tourist savvy in the way you can be street wise. This is their turf. They know how it works. There's no sense of wonder. No cultural exchange. No surprise. It's all so slick.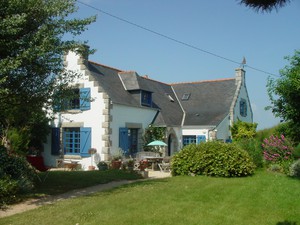 Americans would love Brittany. Think of all of the Celtic charm of rural western Ireland but with a gentler climate. Think of the quaint otherness of Cape Cod without the strip malls. Think of the magnificent craggy coastlines of the Pacific Northwest, but with smugglers' coves and ancient stone lighthouses. Think of what Newport RI must have been like in its heyday with its mansions and its ocean-going yachts and find it all intact still at Groix, la Trinité and the estuary of the Odet. Think of the best seafood you ever tasted at home but in Brittany, neither shrimp, nor oyster, nor mussel served raw on the half shell has ever, ever been rinsed under chlorinated tap water. Think of the most peaceful tranquil view you ever saw, then sit on the dock at the far end of Île Tudy at sunset and watch the tide go out. Think of the number of times you swore you would never eat fast food again, then discover the humble galette au blé noir (crispy buckwheat pancake) stuffed with ham and egg and a little Gruyère rapé. Think of the most enchanting, picture-book town that seems only to exist in Hollywood or in theme parks, then visit Auray or Vannes or Quimper. If all the houses look like they are made of stone, they are. It's local granite, not stucco or sheetrock. If a bolée de cidre brut (dry Breton cider) looks harmless and deliciously thirst-quenching, beware. Think seriously about a designated driver. And the Bretons in all this? Are they tourist-wise sophisticates servicing the annual stampede of 80 million foreign visitors to the world's number one tourist destination? Not really. As we have seen, that stampede is mainly headed south. To the Midi, to the beaches of the Cote d'Azur, to the surfer's paradise of Biarritz, to Spain via the Pyrenees, to Italy via Menton.
So who does go to Brittany? Campers of course, from all over Europe. But the biggest influx of vacationers to Brittany is the French themselves. They know that they can find a cottage to rent, not too far from the sea. They know that in a couple of hours, they can cross the Breton peninsula and drive from the rugged, occasionally wild north Brittany coast facing Cornwall, its geological clone, to the balmy, gentler coast of Finistère facing the Bay of Biscay.
Americans don't do Brittany because it's not on the way to anywhere else. The nearest Americans came to Brittany in WWII was during Operation Cobra, and the main thrust of that was east not west. Today, that great pioneer spirit which drove Lewis and Clark to blaze a trail westward to the shores of the Pacific is somewhat lacking. Yes, Americans in France go west. As far as the Mont St. Michel at the very border between Normandy and Brittany. Then as one man, they scurry back to the comparative safety of the beaten track.
In a world which stammers in wondrous disbelief: "I can't believe it's not butter!", in the old fishing port of Douarnenez (Sud-Finistère), any local baker will tell you that you clearly haven't tried sinking your teeth into a piece of freshly baked authentic Kouign amann (Breton butter cake). There is nothing like it and nowhere like Brittany.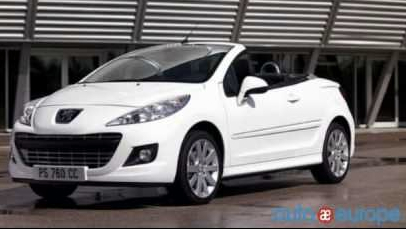 If reading this article sparked your desire to get behind the wheel to see Brittany, we suggest you contact Auto Europe. Whether you're looking for the best deals in car rentals or air travel, hotels or GPS rentals, just go to Auto Europe and you're on your way
Did somebody mention Quimper? The Best Western Kregenn boasts 32 modern rooms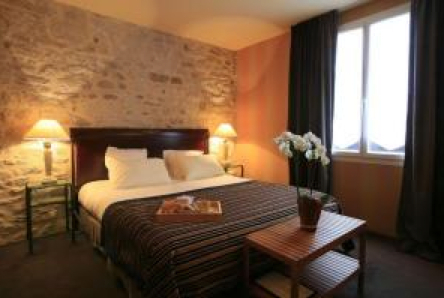 with exposed stone walls. Beautiful garden and located just a stone's throw from Quimper Cathedral. We hope you'll consider booking this or any hotel stay through our partner, booking.com, part of priceline.com, the world's largest leading online hotel reservations agency. Booking.com offers competitive rates for any type of property and if you find the same room for less, Booking.com guarantees to match the rate.
More in Arles, Auray, Beaujolais, Biarritz, Brittany, Cannes, Douarnenez, France, France Brittany, France travel, French etiquette, French tourism, French vacations, Groix, Ile Tudy, Midi, Mont St Michel, Monument, Neighborhood, Odet, Paris, Pyrenees, Quimper, sightseeing, Trinite, Van Gogh, Vannes
---
---