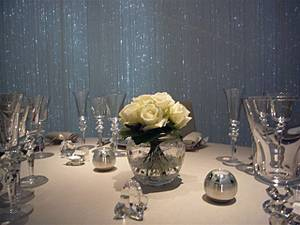 London is such an energetic, dynamic city, now is definitely the right time to open a restaurant here. Mayfair and The Dorchester provide the perfect address, right in the heart of this vibrant city", says Alain Ducasse. And, after several really average meals in Paris lately, it was a pleasure to take Eurostar (2hrs 20mins) and head off to Park Lane.
You're at The Dorchester, opened April 1931, so it's all about the label. Dwight Eisenhower stayed on the first floor in 1942, now The Eisenhower Suite. Churchill had a wall built to add privacy to his balcony, it's still standing. Guests includes Tom Cruise, Johnny Depp, Nicole Kidman, Governor Schwarzenegger, you name 'em they love The Dorchester, part of The Dorchester Collection.
As does architect Patrick Jouin, who creates a fantasy décor in the dining-room  overlooking Hyde Park. "I want it to be a reflection of British luxury and culture, as seen through the eyes of a French chef", explains Jouin.
So there's natural fabrics such as leather, European oaks and cottons, in tones of tan, cream and taupe. One wall is covered with thousands of green silk green buttons, "to look as if Hyde Park has grown into the room", say's Jouin. The centrepiece of the room is, Table Lumiére, surrounded by a luminous cotton voile curtain, 4,500 cracked fibre optic strands tumble from the ceiling. "guests should feel as if they are walking into a cloud", he says. Table Lumiére seats six, the curtains can be closed to cocoon, say, Madonna, from the outside world, better than room service darling! It also boasts exclusive Hermes china, Puyforcat silverware and Saint Louis crystal.
So what about the food?
At the Molteni pianos, Jocelyn Herland ex-Plaza Athenee, Paris where he worked closely with the brilliant Christophe Moret. Herland stamps his own style, just as Moret has. BUZZ would love to be in on a brainstorming with Herland, Moret and Ducasse. Dynamite!
In keeping with Monsieur Ducasse's philosophy, ingredients are the key elements. Bien sur British ingredients such as Scottish langoustines and sea scallops. Dover Sole, English vegetables, Scottish Angus Beef", explained Herland last week in his magnificent space, countertops of granite, resin and quartz, walls of specially designed Italian ceramic tiles, designed by Jouin, inspired by those giant steel cooking pots chefs get hernias lifting.
The team of 25 use Landes chicken (for poached breast of Landes chicken, Albufera sauce, fresh seasonal vegetables). Aquitaine caviar, black Perigord truffles and Anjou pigeon. Multi flavoured breads are cooked daily, to be enjoyed with Neal's Yard butters.
In the dramatically lit wine cellar, created by Gerard Margéon and Hugues Lepin (ex-Gordon Ramsay, Claridges, ex-Louis XV) some bottles are lit from inside, think fireflies. "85% are French, 10% from Europe and 5% New World", explains Lepin. "The most exceptional is a page dedicated to Romanée Conti and Maison Leroy. There's a Champagne list featuring more than 80 selections. Note the stylish Champagne trolley, designed by Patrick Jouin, presented to guests when they arrive, we're very proud of it", he smiles.
Desserts are by Angelo Ercolano (ex-Spoon, London, Il Pellicano, Porto Ercole etc.) Based on seasonal fruits there's, say, Apple Composition. Pineapple is featured in Girl from Ipanema, Chocolate in "Star" and, best dessert in the world, Baba like in Monte Carlo.
Of course there's cheese. A selection, mostly French, "English clients seem to go for the French cheese", notes Restaurant Director, Christian Laval (ex-Spoon, Paris and Louis XV). Laval has the art of perfect restaurant directing down to a "t"; there when you need him, discreetly checking everything until you do.
And, if you can't manage the divine selection of petits-fours don't panic, Laval will see to it that you get a box to take home. And even if you do taste the irrisistible candies, you'll get "Chamonix" to take with you. A french classic cake with lemon icing – perfect for breakfast. Don't hesitate.  See you there.
Meanwhile, back in Paris, out goes Philippe Legendre at The Four Season George V. In comes Eric Briffard, ex-Joel Robuchon, Plaza Athenée and, until this week, Elysee Vernet. MOF 1993, a low-key talent, inspired by world cuisine in his kitchen, with a fondness for Japan. He's  won ** Michelins then lost * then won back ** for Elysee Vernet. Can he pull off *** at The George V? He's certainly capable. Question is, who replaces Briffard at The Elysee Vernet? Watch this space.
Alain Ducasse at The Dorchester,
Park Lane, London W1K 1QA
T: 44 020 7629 8686
Lunch: £35 three dishes + A La Carte 2 dishes £55
or four courses £75.
Dinner A La Carte £75-£95
Tasting Menu Lunch & Dinner £115
Open Tues-Fri Lunch Dinner Tues-Sat
Underground: Hyde Park Corner