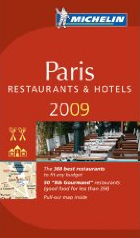 Flexibility is one characteristic that comes in handy for anyone who is a frequent visitor to France. This is especially true in a country where some say strikes are second only to soccer as the country's favorite past time. During the past ten years, my wife and I have visited France on three separate occasions and toured much of the country. Ironically, on each visit we have had to deal with labor unrest of one kind or another. It was our ability to adjust to circumstances that enabled us to turn most of these hindrances into winning experiences.            Our first encounter with the French labor movement happened during a six-week,1,000-mile bike tour. It took place in Paris' Gare d' Austerlitz as we hurried to catch a train to Versailles. Upon entering the station, we found ourselves ankle deep in trash. At the top of a staircase leading to a boarding platform, we came face-to-face with several Gendarmes escorting Uzi-toting members of the French military. Nervously, we stepped aside and let them pass. Apparently there had been unrest resulting from a garbage collector's strike… Several weeks later in the Franche-Comté hamlet of Dole, 200 miles from our destination city of Strasbourg we had our second encounter. It was mid-October and we had covered more than 800 miles since leaving Brussels four weeks earlier. We were beginning to experience inclement weather and fatigue was starting to take its toll. The steady drizzle we encountered ten miles outside of Dole left us cold and wet
and did little to improve our spirits. The rain continued most of the day and the weather for the following day did not seem promising. Upon arriving in town we headed straight for the train station to inquire about taking a train the following day to Besancon, our next destination. The good news was that we could take the train but the bad news was we would have to wait a day. The station clerk told us a one-day transportation strike protesting some perceived injustice was planned for the following day. At the Office of Tourism we booked a hotel room and contemplated spending a rainy day in an obscure, little town in eastern France, miles from nowhere. This was not part of our agenda. Much to our surprise the day spent in Dole was one of the most enjoyable days of our entire trip. By mid-morning, the rain subsided, the sun broke through and our sense of adventure kicked in. We set out to explore and discovered a delightful city with wood-framed houses set on charming winding streets. In the center of town, on a bluff overlooking the River Doubs, is the 16th century Eglise Notre-Dame with its mossy-covered roof and its towering high bell tower, the highest in all of Frenche-Comté. A city of 27,000, Dole is the former capital of Comté and the birthplace of French Chemist Louis Pasteur. The house, in which he was born, set beside a picturesque canal, is now a museum. The warming afternoon sun enticed us back onto our bikes for a short ride along the river, which was lined with trees displaying brilliant fall foliage. Two years after our bicycle odyssey we once again returned to France having fallen in love with Paris during our all-too-brief initial visit. On this visit, the better part of our three weeks stay would be spent immersing ourselves in the City of Lights. Two items where high on our agenda: a visit to the Louvre along with several other major museums, and my long-anticipated trip to Roland Garros. Prior to leaving home, I shelled out $225 to secure a seat for the men's quarterfinals match at the French Open tennis tournament. Upon arriving in Paris, our agenda would immediately come into conflict with the French labor movement. Our long-awaited visit to the Louvre had to be postponed because employees at all the major museums were on strike. The strike, we learned, was a day-to-day affair with employees voting each morning on returning to work. Surely, we thought, this could not last long. Unfortunately, we were wrong. The museums remained locked during our entire time. As fate would have it, the strike ended the day we left for home. With our museum tour plans on hold, the labor gods were not yet done with us. They were about to deal the bitterest blow of all – a citywide metro strike on the day I was to attend the French Open. At the metro station, I was stranded with many other commuters and the gates to the under ground metro station were barred. With a city in gridlock it soon became clear that it would take an act of God for me to get me to Roland Garros, and up to now the gods had not being cooperative. I can't recall which was most painful- eating a $225 ticket or, as an avid tennis fan, missing the opportunity of a lifetime. Bitterly disappointed, we returned to our apartment to contemplate our next move. Once again we had to be flexible. We would not be defeated in a city that had so much to offer. After a light lunch and an hour of relaxation, we…
SUBSCRIBE
ALREADY SUBSCRIBED?
BECOME A BONJOUR PARIS MEMBER

Gain full access to our collection of over 5,000 articles and bring the City of Light into your life. Just 60 USD per year.

Find out why you should become a member here.

Sign in

Fill in your credentials below.
Flexibility is one characteristic that comes in handy for anyone who is a frequent visitor to France. This is especially true in a country where some say strikes are second only to soccer as the country's favorite past time.
During the past ten years, my wife and I have visited France on three separate occasions and toured much of the country. Ironically, on each visit we have had to deal with labor unrest of one kind or another. It was our ability to adjust to circumstances that enabled us to turn most of these hindrances into winning experiences.
Our first encounter with the French labor movement happened during a six-week,1,000-mile bike tour. It took place in Paris' Gare d' Austerlitz as we hurried to catch a train to Versailles. Upon entering the station, we found ourselves ankle deep in trash. At the top of a staircase leading to a boarding platform, we came face-to-face with several Gendarmes escorting Uzi-toting members of the French military. Nervously, we stepped aside and let them pass. Apparently there had been unrest resulting from a garbage collector's strike…
Several weeks later in the Franche-Comté hamlet of Dole, 200 miles from our destination city of Strasbourg we had our second encounter. It was mid-October and we had covered more than 800 miles since leaving Brussels four weeks earlier. We were beginning to experience inclement weather and fatigue was starting to take its toll. The steady drizzle we encountered ten miles outside of Dole left us cold and wet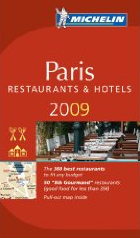 and did little to improve our spirits. The rain continued most of the day and the weather for the following day did not seem promising.
Upon arriving in town we headed straight for the train station to inquire about taking a train the following day to Besancon, our next destination. The good news was that we could take the train but the bad news was we would have to wait a day. The station clerk told us a one-day transportation strike protesting some perceived injustice was planned for the following day.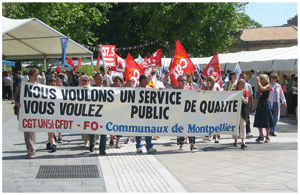 At the Office of Tourism we booked a hotel room and contemplated spending a rainy day in an obscure, little town in eastern France, miles from nowhere. This was not part of our agenda. Much to our surprise the day spent in Dole was one of the most enjoyable days of our entire trip. By mid-morning, the rain subsided, the sun broke through and our sense of adventure kicked in. We set out to explore and discovered a delightful city with wood-framed houses set on charming winding streets. In the center of town, on a bluff overlooking the River Doubs, is the 16th century Eglise Notre-Dame with its mossy-covered roof and its towering high bell tower, the highest in all of Frenche-Comté. A city of 27,000, Dole is the former capital of Comté and the birthplace of French Chemist Louis Pasteur. The house, in which he was born, set beside a picturesque canal, is now a museum. The warming afternoon sun enticed us back onto our bikes for a short ride along the river, which was lined with trees displaying brilliant fall foliage.
Two years after our bicycle odyssey we once again returned to France having fallen in love with Paris during our all-too-brief initial visit. On this visit, the better part of our three weeks stay would be spent immersing ourselves in the City of Lights. Two items where high on our agenda: a visit to the Louvre along with several other major museums, and my long-anticipated trip to Roland Garros. Prior to leaving home, I shelled out $225 to secure a seat for the men's quarterfinals match at the French Open tennis tournament.
Upon arriving in Paris, our agenda would immediately come into conflict with the French labor movement. Our long-awaited visit to the Louvre had to be postponed because employees at all the major museums were on strike. The strike, we learned, was a day-to-day affair with employees voting each morning on returning to work. Surely, we thought, this could not last long. Unfortunately, we were wrong. The museums remained locked during our entire time. As fate would have it, the strike ended the day we left for home.
With our museum tour plans on hold, the labor gods were not yet done with us. They were about to deal the bitterest blow of all – a citywide metro strike on the day I was to attend the French Open. At the metro station, I was stranded with many other commuters and the gates to the under ground metro station were barred. With a city in gridlock it soon became clear that it would take an act of God for me to get me to Roland Garros, and up to now the gods had not being cooperative. I can't recall which was most painful- eating a $225 ticket or, as an avid tennis fan, missing the opportunity of a lifetime.
Bitterly disappointed, we returned to our apartment to contemplate our next move. Once again we had to be flexible. We would not be defeated in a city that had so much to offer. After a light lunch and an hour of relaxation, we decided to spend the afternoon exploring Bois de Vincennes, which was walking distance from our apartment.
The afternoon was filled with delightful discoveries – discoveries that included Paris' largest zoo, several ornamental lakes, an international Buddhist center and the lovely Parc Floral bursting with an array of colorful foliage. Long before returning to our apartment, my disappointment and bitterness subsided. I concluded that there was no better way to spend a sunny Paris afternoon than experiencing the quiet serenity of Bois de Vincennes with my best friend and lover.
Our ability to be flexible also came in handy in dealing with the three-week museum strike. If our goal was to know Paris, it was certainly achieved. Each day that the museum remained closed was another day spent exploring the world's most beautiful city. With the help of a travel book, we divided the city in sections and did walking tours. Our tours took us through the Marais, Beaubourg and Les Halles, St-Germain-des-pres, the Latin and Luxembourg Quarters, Jardin des Plants, Invalides and Chaillot, the Opera District and Montmarte. There was much to discover, and our walks resulted in some unique experiences – experiences that included an afternoon wander through the Bastille Antique Show, the Paris Garden Show at Longchamps, and an afternoon rummaging through Marché aux Puces de St-Quen, the oldest and largest of the Paris flea markets.
Someone once said that "evil is a good that has not arrived yet." This certainly applies to what we went through on our second Paris trip. We experienced much and got to know a city far beyond our expectations. We took pride in our ability to adapt and turned negative circumstances in to positive experiences.
On our third trip to France, two years ago, we anticipated the inevitable and were not disappointed. In the south of France we encountered boisterous demonstrators in nearly every major city we visited. In Montpellier, while walking from the train station to my hotel, I ran smack into a noisy parade led by students and teachers from the university protesting the government's proposal to alter the retirement plan.
In Avignon, our quiet Sunday afternoon lunch in a small bistro across from the Pope's Palace was interrupted by a host of noisy protesters who filled to the square for an afternoon rally. Two days later, in Nimes, we were caught up in another colorful protest parade while making our way to the coliseum. Protest parades seemed to follow us everywhere.
A week later, back in Paris, although we finally made it to the Louvre, we found labor conditions had changed little since our last trip. An attempt to ride the metro was halted when employees chose the lunch hour to stage an hour-long protest strike. This prompted us to strike out on a delightful walk across Paris in search of the Musée Marmatton. But wait, there is more, the next day we found a diamond in the rough at Musée d' Orsay. The workers, also in the midst of a protest strike, while asking for donations, were allowing visitors to enter the museum for free. Several Euros gained us entry into our favorite Paris museum.
Next spring, my wife and I are planning our fourth trip to France and Paris. Our wish is for a calm, strike-free 30-day visit, but by now we feel we are seasoned veterans and equipped to handle almost anything the French labor unions can hand us. Our previous experiences have taught us how to make lemonade when given lemons.
---
---