How Do I Know if My Paris Vacation Apartment Rental is Legal?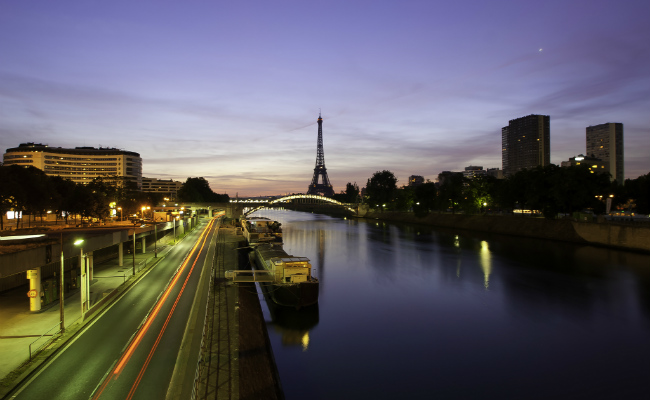 Many of our readers write to us asking about vacation apartment rentals in Paris. "How do I know if the apartment I've rented on Airbnb is legal?" "What's the story about Paris cracking down on short-term rentals?"
For guests looking for safe rentals, here's the skinny… in a nutshell:
The Paris mayor's office allows short-term rentals if the apartment is the principal place of residence. Owners/tenants are allowed to rent out their apartment for a maximum of four months each year. The idea behind the law is to prioritize housing for Paris residents, as there's an affordable housing shortage in the French capital. This law has been in existence since 1948, but didn't get resurrected until 2009, when the city created a task force to investigate apartment rentals and enforce the law. Sometimes these individuals knock on doors in buildings, to see if short-term renters are inhabiting the apartments.
As stressed by Susie Hollands of Vingt Paris, apartment owners who wish to rent out their property on a short-term basis, can do so completely legally if the apartment falls under current commercial zoning. (This kind of apartment use must be filed with the city's registrar and allowed by the building's homeowner's association.)
The law about short-term apartment rentals is currently being disputed by many Paris apartment rental companies. Adrian Leeds of Parler Paris Apartments, for example, has been quite vocal disputing it, because it "affects the owners' ability to recuperate their investment and the guests who wish to stay or live in an apartment less than one year."
Airbnb has thrown a new wrench in the works. A game-changer for the hospitality industry, the home-sharing platform has grown exponentially—Paris is its largest global markets with 60,000 listings—and major marketing campaigns target both potential guests and hosts. (Just check out their attention-grabbing publicity stunts like this one, or the recent competition to win an overnight in an underwater room in the Paris Aquarium's shark tank.) There's been a backlash from the hotel sector about the legality of these unregulated apartments—who's verifying that they have smoke detectors, for example? Or provide a basic standard accommodation? And do they conform when it comes to the short-term apartment rental rules? Some "hosts", for example, may have multiple listings on Airbnb, which are rented out for more than four months each year.
To combat this, Airbnb and the Paris mayor's office announced an agreement on March 31, 2016. When an Airbnb "host" reaches the ceiling for short-term rentals (120 days), s/he will receive an email from the mayor's office as a reminder of the rules– inviting the host to come into compliance. If they fail to do so, the fine can be as much as 25,000 euros. (Airbnb is also collecting tourist taxes for the city on each rental.)
So what's a visitor to Paris to do? How do you know if your apartment rental is legal? For many renters and agencies, it's a "don't ask, don't tell" situation. In essence, the responsibility for the apartment's legality lies with the apartment owner, not the guest, nor the rental agencies that represent the apartments—many of which are reputable, tax-paying companies. It's an evolving situation so it's likely that more changes will be coming. Stay tuned as we'll be sure to keep you up-to-date!
Photo credits: Paris at night by Emax-photo Flickr; Paris square by André P. Meyer-Vitali/ Flickr; Paris view by Fabio Sola Penna/ Flickr; Paris sunset by étoiles filantes/ Flickr
Lead photo credit : Paris at night by Emax-photo/ Flickr
---
---
Comments