Home
Tags
Posts tagged with "Fondation Louis Vuitton"
Tag: Fondation Louis Vuitton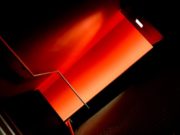 Often in Paris, we revel in the beauty of street scenes and architecturally interesting buildings. So, too, at museums and galleries, we enjoy looking...
A major exhibition explores Samuel Courtauld's role as one of the great art collectors of the twentieth century. Don't miss this extraordinary collection. The Courtauld...