Home
Tags
Posts tagged with "Beach"
Tag: Beach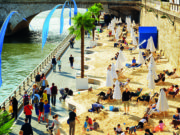 Even in Paris, there's the chance to indulge in sun, sand and relaxation, courtesy of Paris Plages. This annual event sees makeshift beaches pop up...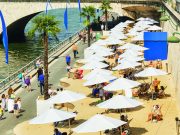 Torn between jetting off to the City of Light and a beach break in Saint-Trop? How about a two-in-one? All right, Paris Plages is...