Home
Tags
Posts tagged with "arts Decoratifs"
Tag: arts Decoratifs
Two decisive periods of time for fashion and two men who exceeded the demands at hand. Louis Vuitton-Marc Jacobs at Les Arts Decoratifs until...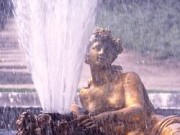 ASSORTED PARIS EVENTS Château de Versailles Grand Fountain Shows The Versailles Fountains Saturdays and Sundays through October 30th Fountains are also on Tuesdays through June 28th. ...