"Cooking is like golf, you just slice it, chip it and put it on some greens."
The Ryder Cup [1] is underway this week– the French are so proud to be hosting this prestigious event for the first time in its history. The biennial golf tournament, between specially selected teams from the United States and Europe, is being held at Le Golf National in Guyancourt, a suburb near Versailles, southwest of Paris. As the 2018 hosts, the French intend to rise to the occasion.
To mark the moment, Cinabre [2] pays tribute to the golfers by launching their Swing Collection– all "Made in France." This chic, Paris-based tie and bowtie company also outfits President Emmanuel Macron.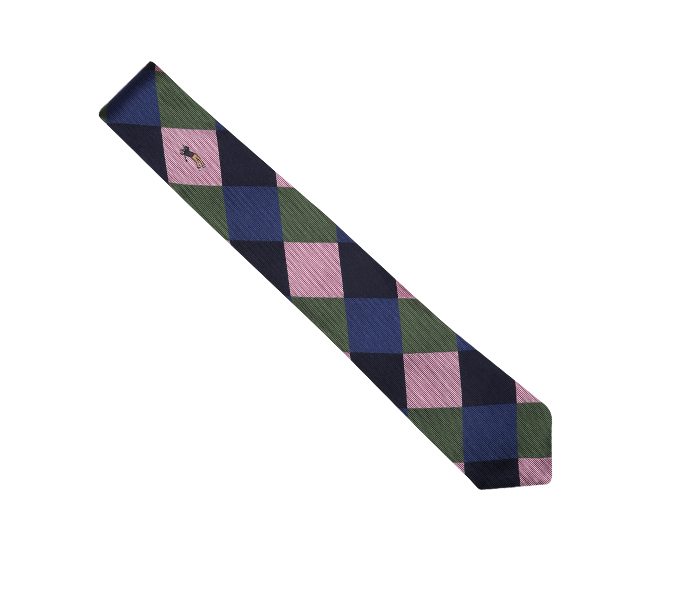 The Swing collection is an elegant nod to your favorite players who have marked the history of the sport (Jack Nicklaus, Long John Daly, Phil Mickelson, Ben Hogan etc). Embroidered with appropriate logos, the ties recall their styles, their iconic colors, their game techniques.
"The launch of the collection is an opportunity for our team to pay homage to Tiger Woods with "The Tiger" tie," explains Cinabre founder and CEO Alexandre Chapellier.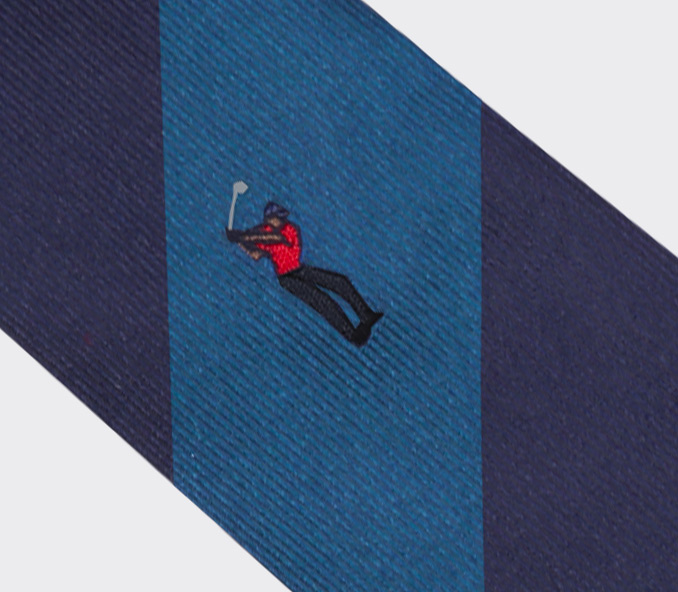 Winner of 14 Majors, considered the greatest player of all time, The Tiger's back on top – having been in the rough for quite some time. Apparently he has a ritual of wearing a red polo shirt on the last day of each tournament, reflected on the Tiger Tie (€115).
The Ryder Cup is the 4th most publicized competition in the world (after the Olympics [3], the World Cup [4] and the Tour de France [5]).
May the best team win!
See you at the 19th hole…
Visit Cinabre's boutique at 20, rue d'Hauteville in the 10th. Shop on line at the e-boutique: https://www.cinabre-paris.com/ [6]