For Sale: Stunning Haussmannian Apartment in Upper Marais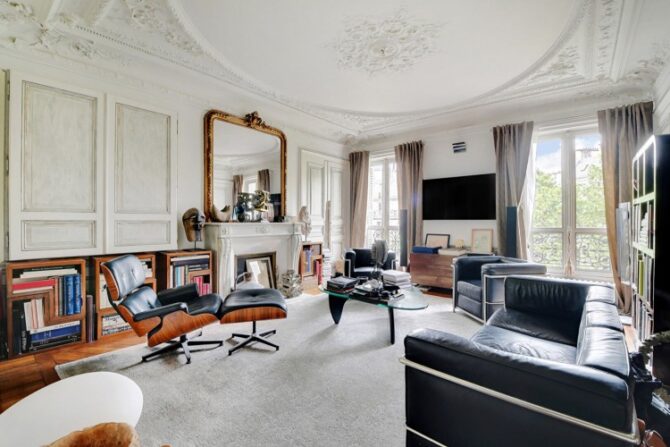 This fourth-floor Haussmannian apartment, built in 1869, is an ideal property for those interested in buying in Paris. It boasts two serene bedrooms with courtyard views, while the apartment's 2.85-meter high ceiling gives it an open and airy feel.
The spacious 24m² living room features original moldings and a "salle de musique" motif, complete with a circular ceiling and ornate crown molding. The entrance and dining room both feature vintage mirrors from the 1930s. The 13m² office or guest room includes storage space for books and a wardrobe on the right, as well as a filing cabinet system on the left.
The floor plan requires minimal renovation, and the room can easily be converted into a dining area. The apartment is conveniently located near Place de la Republique, providing easy access to transportation, including the Eurostar.
Property price: €1,575,000
Property reference: PSU1467