For Sale: Gorgeous St. Germain Apartment with Secluded Garden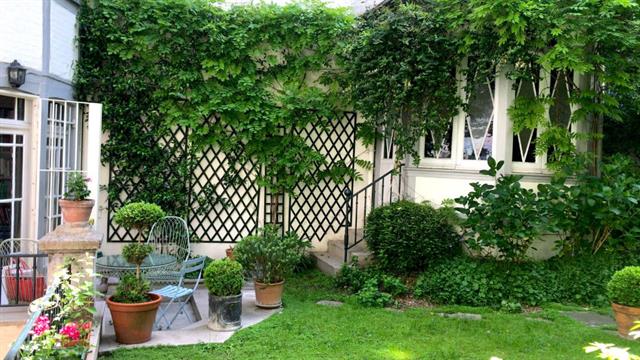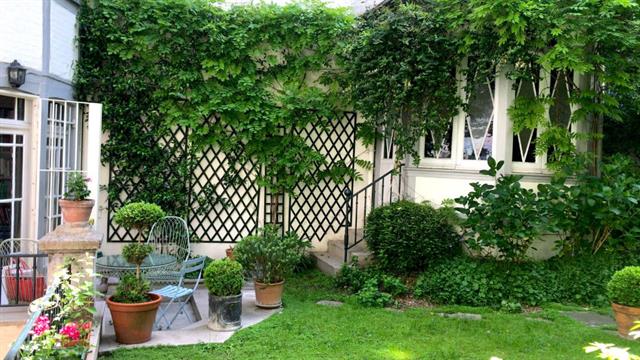 Tucked away in a quiet corner of Saint-Germain-des-Prés, this three-bedroom property is brimming with charm – but the jewel in the crown is the secluded garden (200m2), which is a real rarity in Paris, full of greenery and flowers.
Beautifully decorated in the English country style, with tasteful details, this place has a lovely, quirky charm about it – it really is one you must see to fully appreciate. The property offers enchanting views over the private garden – which is bedecked with statues, greenery, mature trees, flowers and a summerhouse. With its two-floor configuration, this spacious property (of almost 150m2) actually feels more like a house than an apartment.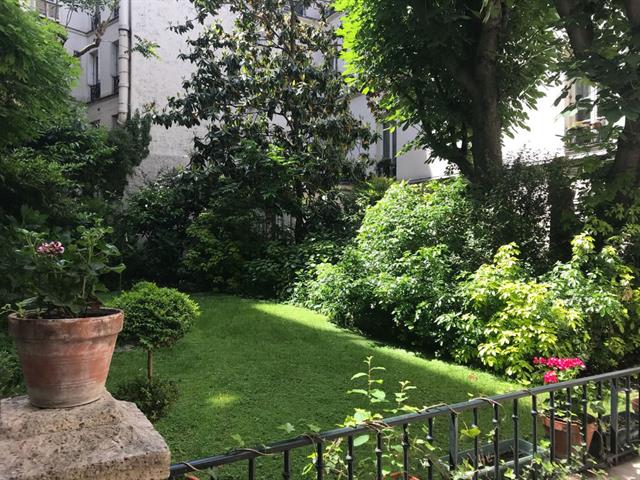 Found in a quiet, peaceful setting, it is just a few steps away from the restaurants, bars, cafés, boutiques and fresh markets of Saint-Germain-des-Prés – not to mention the historic Parisian department store, Le Bon Marché.
This apartment would also make a great investment with a rental value of around Euro 6,000 per month.
PRICE: €2,665,000