For Sale: Exceptional Loft-Style House in Chantilly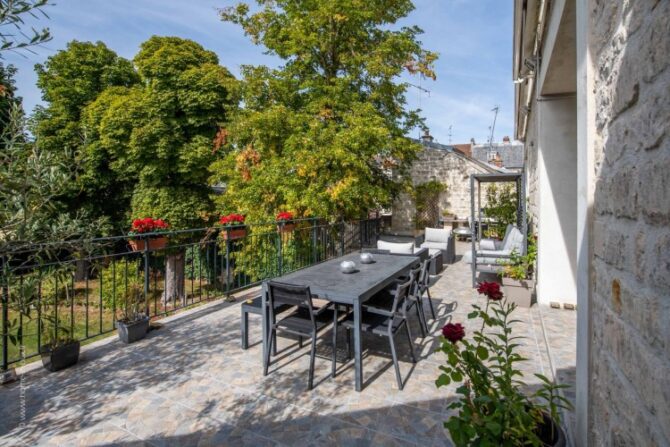 This luxurious and spacious apartment is located in the historic center of Chantilly, 25 minutes to the north of Paris in the Oise department. Located opposite the area known locally as "Petit Pelouse" and the race course, the property is set back from the road and enjoys peace. Created with passion and with great attention to artistic and architectural details, this bright, high-ceilinged house is the result of the conversion of several old buildings that have been part of life in Chantilly for centuries. Namely, a small house (now the main entrance with an extraordinary Sarazin staircase, a work of art in itself), an armory warehouse (now the great hall) and the hayloft of a racing stable (now a library, office and owner's suite).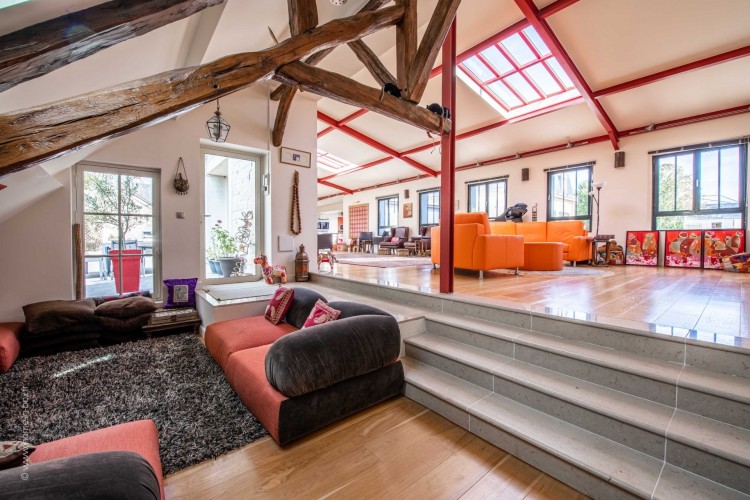 Being one of the largest apartments in Chantilly, measuring approximately 370 m² (330 m² Carrez law), the property also offers a 70 m² terrace. The large room offers 150 m² for meals and receptions. Other areas include a library, office and several seating areas found in the old hay loft of the stables.
Every chef's dream, the open-plan American style kitchen is fully equipped with Miele appliances. This layout encourages family and guests to mingle and move easily from here into the great room and onto the patio.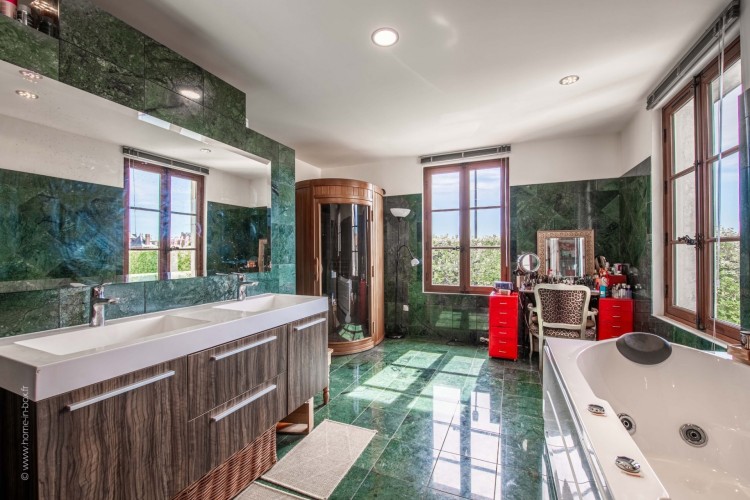 The terrace opens onto a garden, accessible by an external staircase from the terrace and which is a closed and secure playground. The garden offers easy access to the Petit Pelouse, the race course and the Chantilly Forest. There are three bedrooms, each with its own splendid bathroom finished to a very high standard, the use of fine materials prevails. The owner's bathroom includes a sauna and a large hot tub, and two additional bedrooms adjacent to the owner's suite have been converted into a full walk-in closet and office.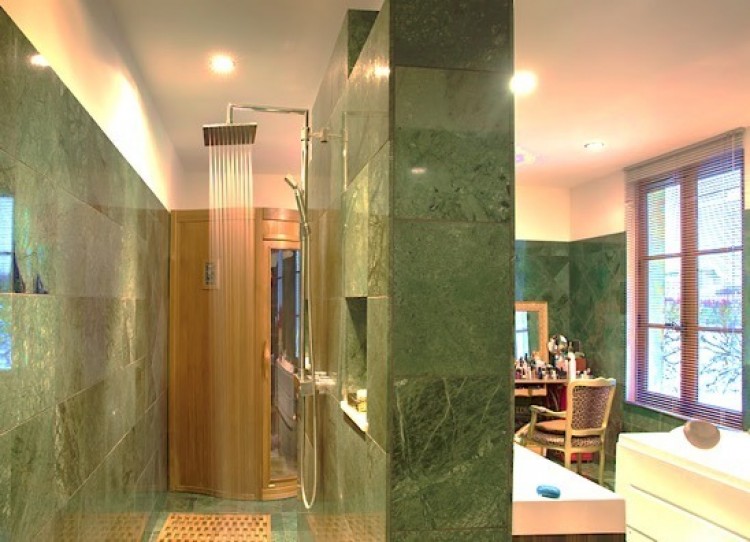 Access to the property is through two separate entrances, six parking spaces are part of the property and are located behind these gates. At the rear of the building, there is a third entrance, which allows direct access to the center of Chantilly, with all the shops, the bi-weekly market, the many restaurants, the cinema, the library and the train station a few steps away.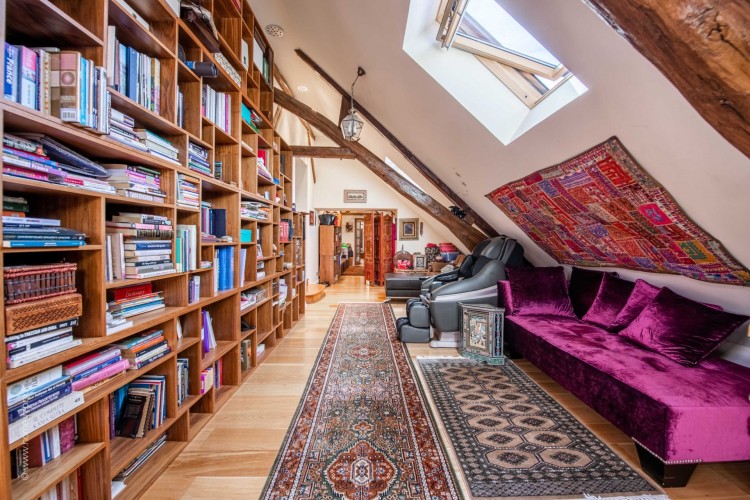 This cosmopolitan property offers luxury urban living in an exceptional small country town and is located close to the Grandes Ecuries and the Chateau. Other valuable assets to note: CDG international airport is 25 minutes by car, and Paris is accessible by train in 22 minutes.
Price: €2,197,000
Property reference: EMPEJ164