For Sale: Elegant 1-Bedroom Apartment with Balcony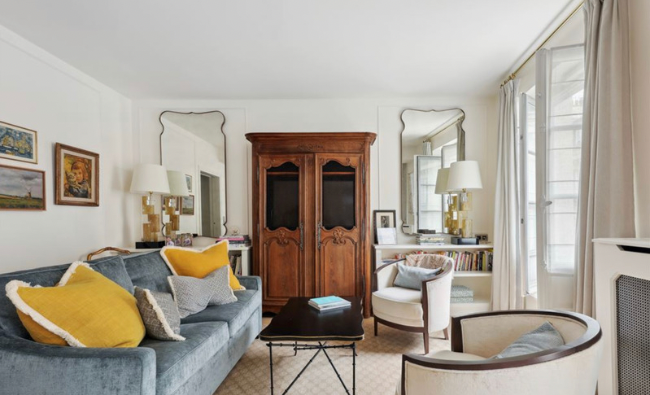 In the fashionable 7th arrondissement, between Invalides and the Saint Thomas d'Aquin district, this urban retreat combines timeless elegance with modern comfort, making it ideal for a single resident or a couple. The 63 square meter residence is on the third floor of a meticulously renovated historic building with an elevator.
Upon entering, a welcoming hallway leads to a living room thoughtfully designed to maximize space and natural light. The kitchen seamlessly blends functionality with aesthetics, offering a modern culinary experience. The property includes one bedroom that serves as a peaceful sanctuary, a shower room, a separate toilet, a 3.5 square meter balcony, and a cellar.
The common areas are tastefully decorated, and the building's concierge ensures security and assistance for residents. The apartment features double glazing for enhanced comfort, beautiful moldings, and parquet flooring.
Located just a five-minute walk from both the Invalides metro station and the Solférino metro station, and five minutes from Musée d'Orsay, this apartment offers an excellent location, making it an excellent choice for those seeking a Parisian home with easy access to public transport.
Property price: €1,450,000
Property reference: P02-1574