For Sale: Beautiful 3 Bedroom Apartment in the 8th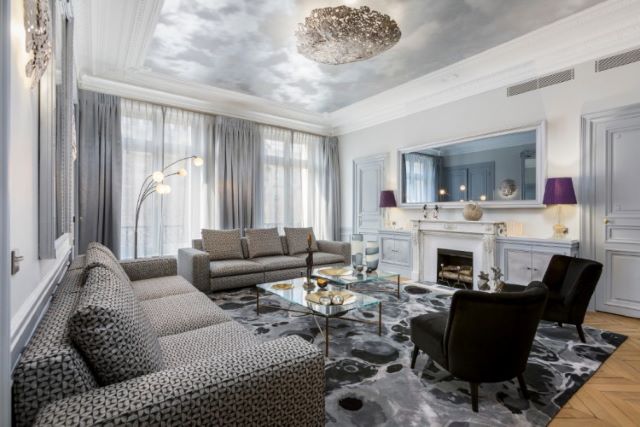 Located on the incredible Avenue Marceau, minutes from the Yves Saint Laurent Museum, this uber luxury apartment is spread over the entire third floor of a 19th-century building with views to the east and west. It boasts an unbeatable view of the Arc de Triomphe.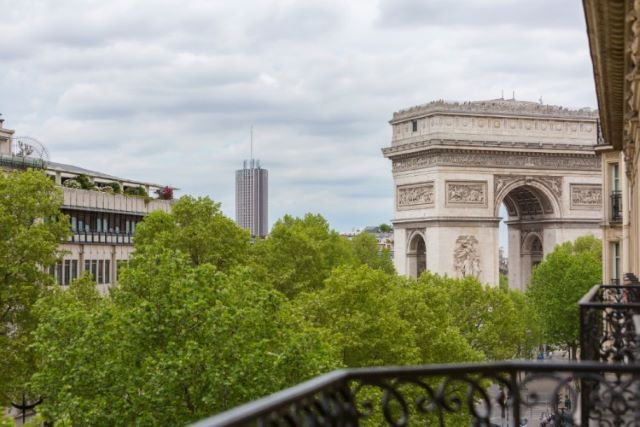 The 8th arrondissement is a bustling center of trade on the right bank of the Seine, home to the famous Champs-Élysées and many of the best boutiques and hotels in Paris.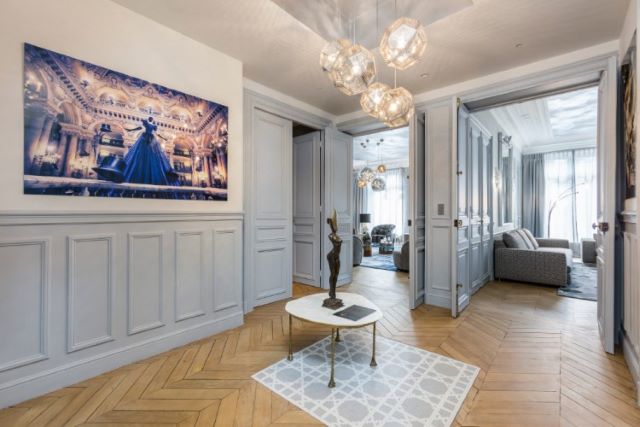 Constructed in the late 1800s, this spectacular property is the perfect marriage of historic architecture, with fireplaces, mouldings, and stunning contemporary design. The apartment opens onto a large entrance hall and adjacent guest dressing room with high ceilings and hardwood parquet floors that continue throughout the whole apartment.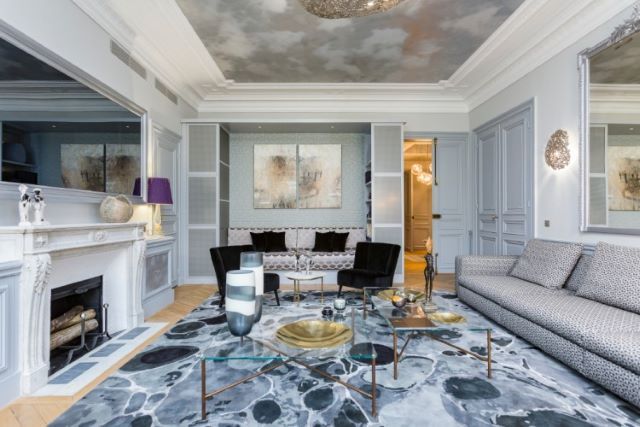 Flooded with sunlight throughout the day the spacious lounge and second large living room are perfect for entertaining. A further dinning room separate from the kitchen with a laundry and guest bathroom make it even more perfect for all your hosting needs.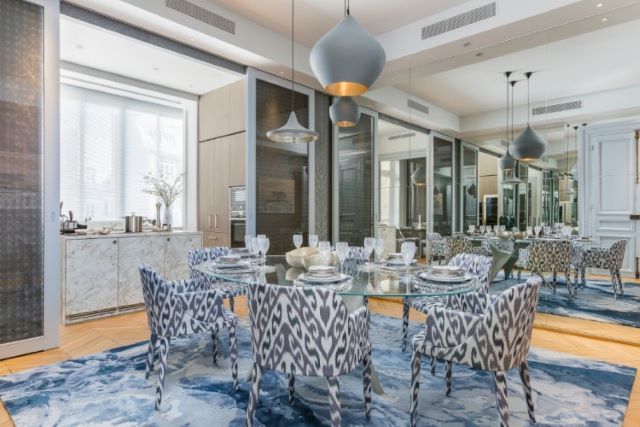 The space and light created in this apartment through interior design is masterful, the use of mirror walls and a variety of textile and patters creates a contemporary feel in juxtaposition to the historical architectural context.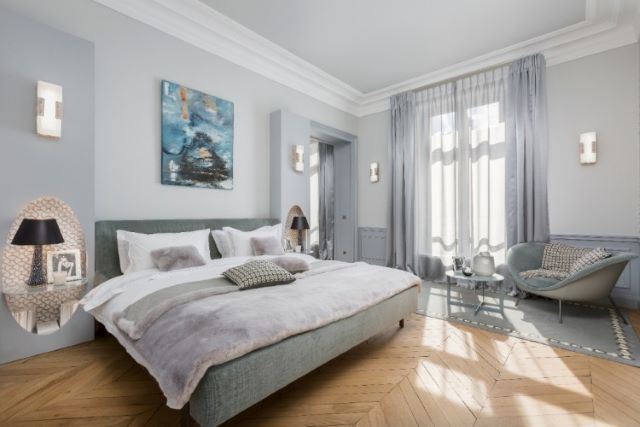 All three of the bedroom suites each have their own dressing room and private bathroom; the rooms are all very spacious and large windows on the east and west of the apartment bounce light about the whole area. Ample lighting options allow for lighting to be adjusted as preferred.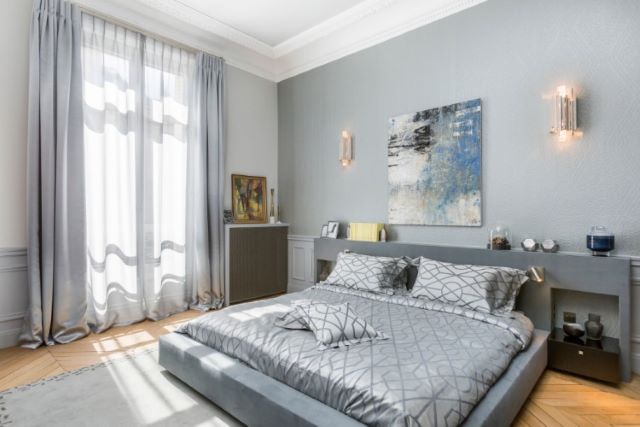 A designated guest room with a separate bathroom is another luxury this apartment affords. The whole home is synced to a automation system that controls the sound, lighting and air conditioning making you entirely able to control your surroundings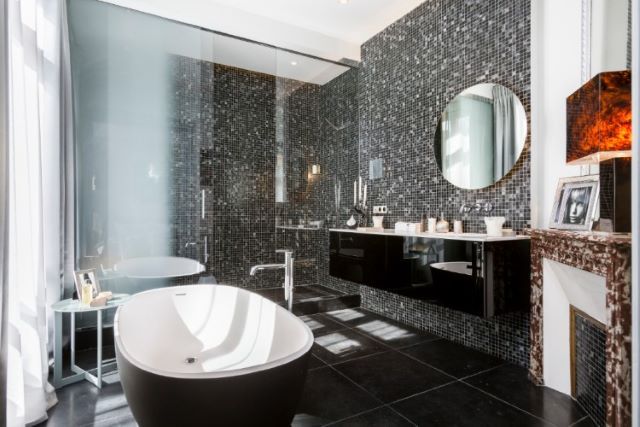 The apartment has elevator access and a parking space as an added bonus, a high-level security and remote monitoring system and 24-hour cellar and caretaker services mean there will always be someone to help, close at hand, day or night.
Found in the salubrious surroundings of the 8th arrondissement, this impressive apartment is surrounded by designer shops, top hotels and iconic attractions. The location and interior architecture could not be more desirable and the added benefits this apartment offers make it a once in a life time opportunity.
Price: €6,200,000
Property Reference: PSU829