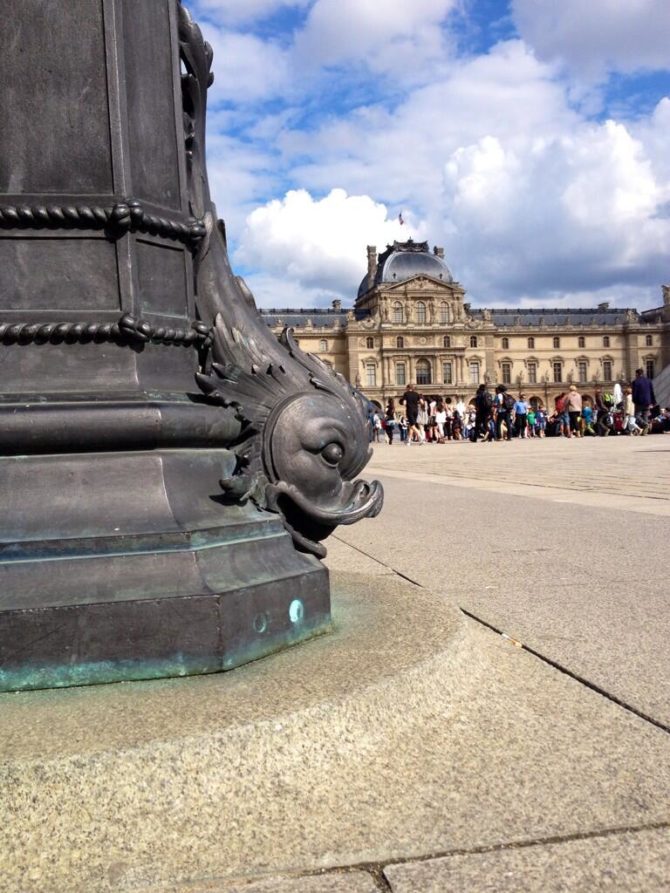 The 1st arrondissement is the beating heart of the city, the center of it all, where the Louvre, the world's largest and possibly most exquisite art museum, lures a record-breaking number of visitors every year. (Avoid entering the iconic pyramid, built by architect I.M. Pei, as other entrances have much shorter lines. Another tip: a Paris Museum Pass is a good investment for cutting the lines.) After ogling the Mona Lisa and the ancient treasures housed within this former palace, head out into the sunshine to stroll the garden lanes of Jardin des Tuileries. At the other end of the jardin, you'll find a pond where children play with miniature sailboats, and two impressive museums– Musée de l'Orangerie and the Jeu de Paume– face each other near the Place de la Concorde.
Just a stone's throw from the Louvre, another firm favorite is the Jardin du Palais Royal, where a courtyard garden is lined by mosaic-tiled arcades filled with enticing boutiques (and great vintage finds).
Nearby, Les Halles– which was the city's main marketplace for hundreds of years– is currently undergoing a massive renovation. In the 1970s, it had been turned into an eyesore of a shopping mall, and now Parisians are waiting with bating breath to see what an enormous budget can do to revive the area.
Photo credit : Louvre plumbing/ Daisy de Plume