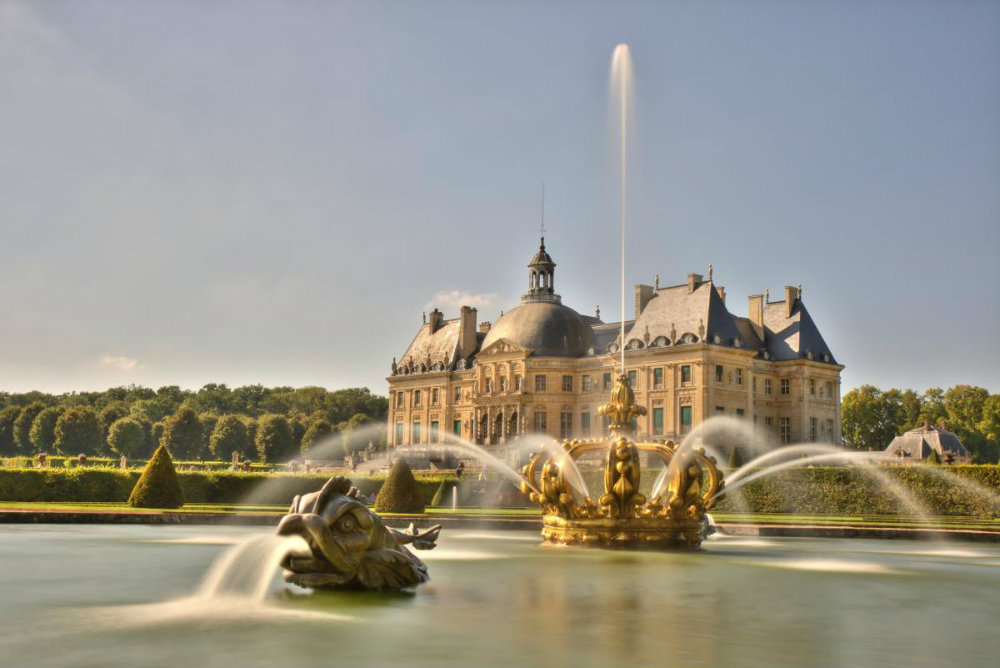 You'd be hard-pressed to find a more magical setting for an open-air concert. The Château de Vaux-le-Vicomte—just 35 miles southeast of Paris—is the 17th century castle that inspired Versailles, and it's one of our favorite day trips from the French capital. (Don't miss the candlelight evenings in the summer, when the grounds are illuminated by 2000 flickering candles.)
Throughout 2015, the Château de Vaux-le-Vicomte is commemorating the 400th birthday of founder Nicolas Fouquet with festive events galore. One such performance will take place on July 9, when Les Arts Florissants—the musical ensemble directed by William Christie—will interpret Airs sérieux et à boire (part 2).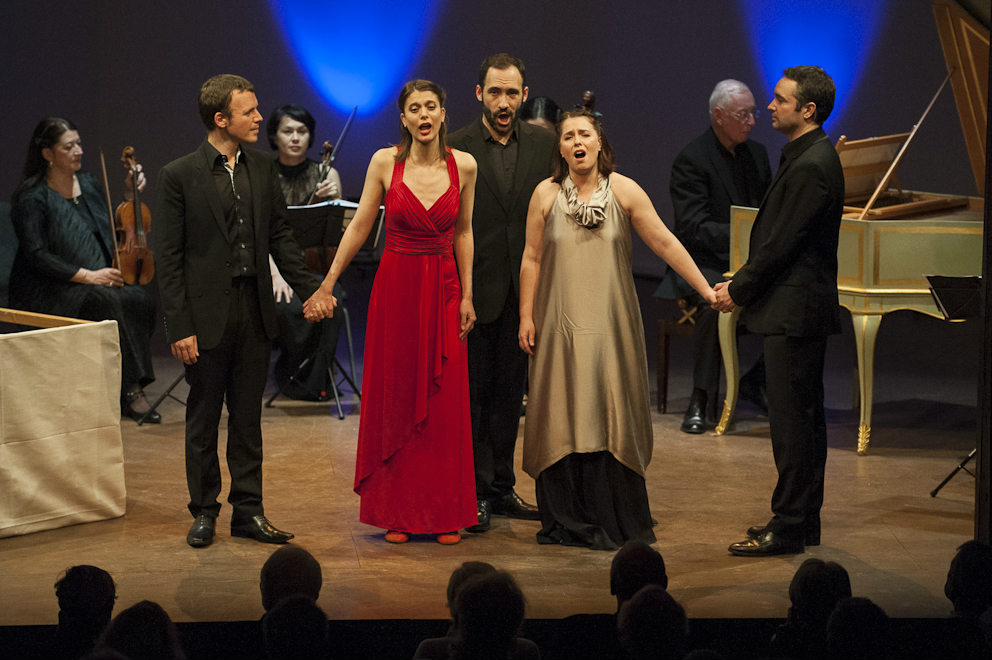 A pioneer in the rediscovery of Baroque music, Christie is considered to be one of the most renowned performers of Grand Siècle music. He founded Les Arts Florissants in 1979.
Here's how the Château describes the "air de cour" genre: it "can be performed by groups of voices, male and female alike. The serious airs tell of the pains of love whereas the drinking songs invite joyful companions to sing of pleasure and licentiousness, in counterpoint to the lovers' moans."
The concert will take place in the garden after a candlelight dinner. The ticket price is 275€, and includes the cocktail dinner (with 2 glasses of champagne and wine and soft drinks). Dinner begins at 7 pm, and the soirée is expected of finish by 11 pm. In case of bad weather, the dinner and the concert will take place inside the château.