Letter from Paris: September 28, 2022 News Digest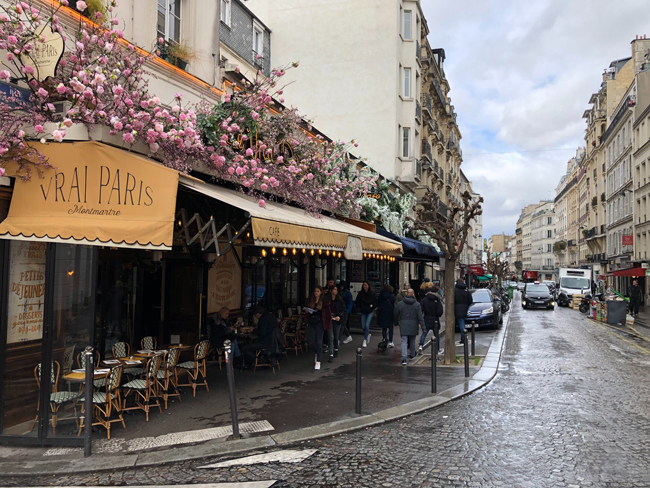 There's a soaring new landmark on the Parisian skyline. Towering over the Périphérique ring road in the eastern part of the city, the pair of buildings are known as the Tours Duo, designed by the acclaimed Ateliers Jean Nouvel with a dramatic incline in order to make a statement. As described by Dezeen, "Nouvel angled the skyscrapers so that they would be more visible from the River Seine, the Périphérique and several of the city's landmarks…. 'Eastern Paris is slowly coming into focus, building up and taking form, completing and modifying an unfinished context,' said Jean Nouvel. 'This project is about building its summit, its culminating point for the beginning of the century. It is also about creating a character, a singularity that is in relation with the reality of the site, that reveals its particular beauty, that relies on it to invent and strengthen the attractiveness of the place.'" Inside the Tours Duo are 97,000 square meters of office space and a hotel designed by Philippe Starck.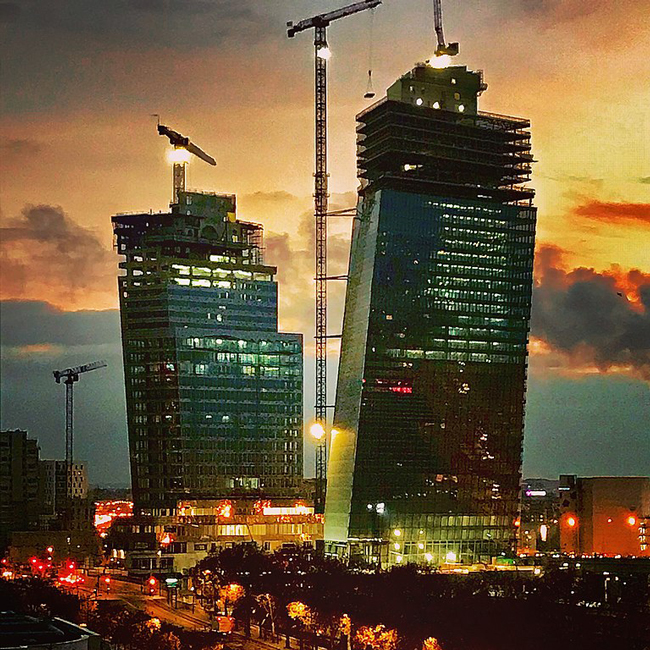 Speaking of skyscrapers, the French Spiderman is back. Alain Robert, a famous free climber who is sometimes arrested after his illegal feats, recently scaled the 48-storey Total Tower in La Defense. (The skyscraper rises 179 meters above the business district to the west of Paris.) Dressed in red, Robert made the climb not just to raise awareness for climate action, but also because of a personal goal he had set for himself when he reached 60 years of age. As quoted in The Guardian: " 'I want to send people the message that being 60 is nothing. You can still do sport, be active, do fabulous things,' said Robert, whose 60th birthday was last month. 'I promised myself several years ago that when I reached 60, I would climb that tower again because 60 symbolizes retirement age in France and I thought that was a nice touch.'" Since he began climbing in 1975, Robert has scaled more than 150 buildings including Dubai's Burj Khalifa, the tallest in the world. "He climbs without a harness, using only his bare hands, a pair of climbing shoes, and a bag of powdered chalk to wipe off the sweat.
Planning a trip to Paris soon? Air France has announced a slew of new flights out of its Paris Charles de Gaulle (CDG) hub, including a daily direct flight to Newark (EWR) starting on December 12th after a years-long hiatus. As reported by Simple Flying, "Air France is gearing up for a busy winter, with its schedule for the coming season representing activity levels close to those seen before the coronavirus pandemic… Air France plans to operate its highest-ever volume of North-American bound flights over the coming months." Other new winter destinations include Innsbruck, Austria and Tromsø, Norway.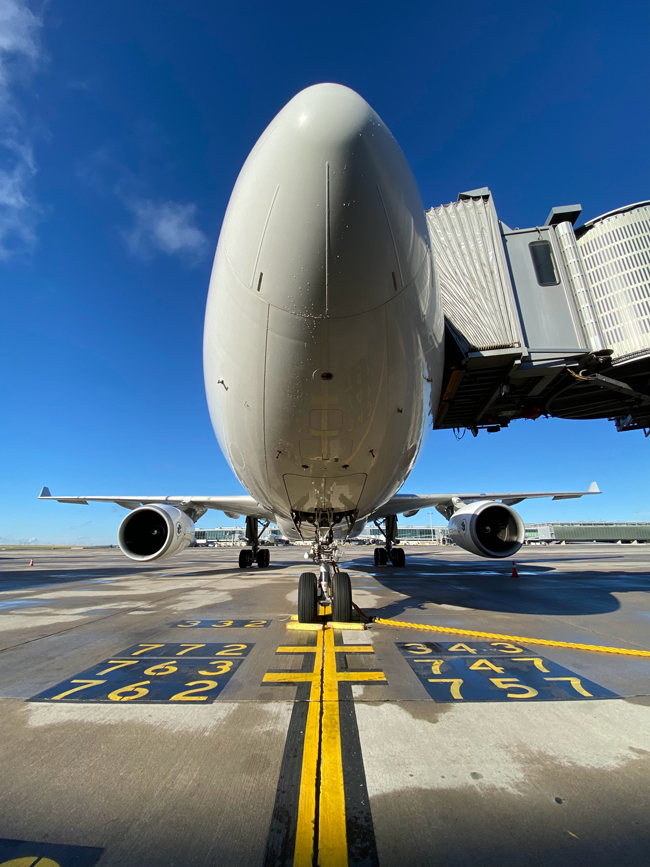 Have you heard of internet food delivery services like Getir, Gorillas and Flink? Popularized during the pandemic, these companies promise to delivery groceries to your Parisian doorstep in less than 10 minutes. However, this quick commerce isn't universally adored. Some view it as a nuisance — the delivery scooters causing all kinds of noise and commotion — and a threat to local commerce and public space. Now the government is clamping down on the so-called "dark stores," or depots from where these delivery services operate. As reported by the BBC, "Faced by growing protests from local people as well as city authorities, President Emmanuel Macron's government has decreed that the stores be classified as warehouses, rather than as shops – meaning that in Paris and other cities most will probably be forced to close."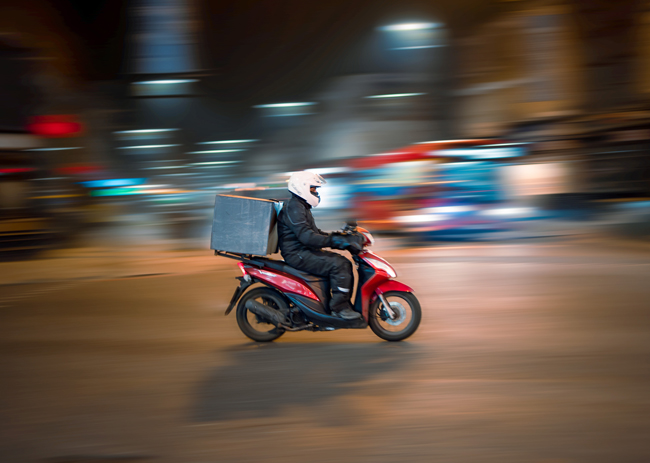 Speaking of Internet deliveries: France has just set a minimum book delivery fee to help booksellers compete with Amazon. The €3 charge will only apply to orders under €35. As described by The Guardian, "France is seeking to stop what ministers have called "distorted competition" against independent bookshops from online firms who deliver books for a charge of as little as €0.01. Legislation was passed at the end of last year to close the legal loophole." In the crusade against big tech giants, says The Verge, "it's the latest measure by the French government to balance competition in the book sector and follows a decades-long tradition of protectionist laws."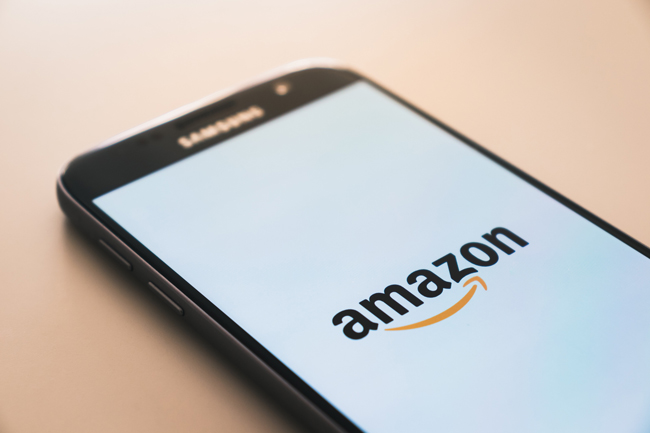 Whether you love it or hate it, the Netflix hit "Emily in Paris" can't help but create buzz. The latest? A teaser trailer for Season 3 has been released with a date announcement for December 21. Meanwhile Lucas Bravo, who plays the "hot chef," has roles in two upcoming films: Ticket to Paradise, starring George Clooney and Julia Roberts, and Mrs. Harris Goes to Paris, which The Guardian describes as "a determinedly old-fashioned, feelgood film set in the 1950s and starring Lesley Manville as a newly widowed cleaner who longs to own a couture dress."
Lead photo credit : Street of Montmartre © Marloes Hilckmann at Unsplash
More in Architectural News, Bonjour Paris News, Cultural News, Flight News, News Digest, September Letter From Paris
---
---