Letter from Paris: February 9, 2022 News Digest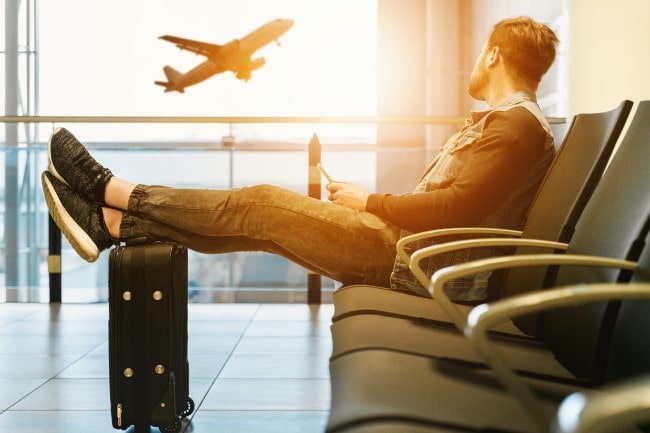 Could we be nearing the end of the Covid pandemic? Countries around the world are easing entry requirements and health restrictions (for example, Australia will reopen the border to vaccinated tourists on February 21st.) France has eased Covid restrictions following the peak of the Omicron wave, with workers returning to the office full-time. And Covid testing will soon be removed as a requirement for entry into France. Meanwhile French President Emmanuel Macron journeyed to Moscow on a solo diplomatic mission, in an effort to stop Russian President Vladimir Putin from invading Ukraine. Macron also traveled to Kyiv. To quote NPR, "Macron is following a French tradition of striking a separate path from the United States in geopolitics, as well as trying to make his own mark on this crisis and defend Europe's interests."
What a cozy little table Putin has set out for negotiations with Macron! pic.twitter.com/VUkNDH9vxg

— Eleanor Beardsley (@ElBeardsley) February 7, 2022
Remember the #SaccageParis social media campaign we told you about? The Guardian's Kim Willsher has published an objective analysis of the situation in which "angry residents have rallied to a campaign against the 'trashing' of the capital. Some blame mayor Anne Hidalgo while others see the protests as a far-right ploy." Illustrating overflowing trash bins, ugly park benches, and unsightly images of Paris, the "Trashed Paris" campaign has seen the hashtag #SaccageParis "used more than 2.7m times on Twitter alone and has become the battle cry for those who fear the once beautiful city is losing its soul." Or is it "a political smear campaign aimed at the Socialist mayor Anne Hidalgo, also a candidate in this year's presidential election?" Read the full article here.
In this article, I try to weave a fair and factual path between the two sides in an ongoing issue.#SaccageParis says Paris is being trashed. It blames Anne Hidalgo and City Hall.
City Hall, admits problems, but says it's a right-wing smear campaign. 1/2https://t.co/2ilbT7CxeL

— Kim Willsher (@kimwillsher1) February 6, 2022
Disneyland Paris has announced plans for its 30th anniversary celebrations which will kick off on March 6th. As reported by Forbes, there will be lots of new entertainment including a daytime show in front of Sleeping Beauty Castle called "Dream…and Shine Brighter!" (Of the sparkling new costumes, apparently Minnie Mouse is getting a pantsuit for the first time in history.) A large open-air exhibition of Disney and Pixar art will be showcased outside, and a new show called "Disney D-Light" will feature 200 synchronized drones long with lighting, mist, music, and video projections.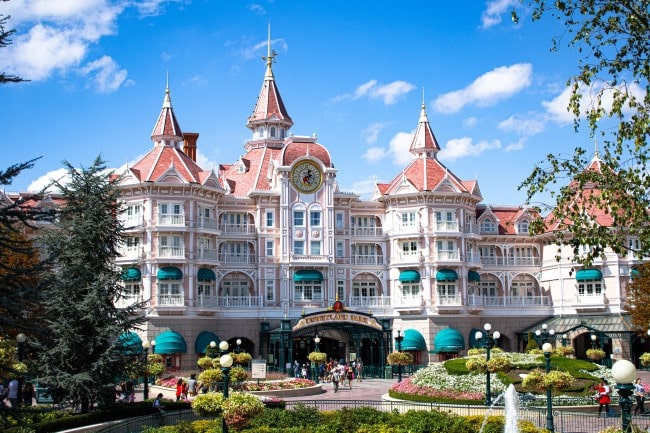 Nearly 50 years after an art heist, a Roman statue of the god Bacchus has been returned to the French museum where it was once displayed (the Musée du Pays Châtillonnais in Burgundy). Dating from the 1st century, the bronze statue of Bacchus as a child was first discovered on the site of the Gallo-Roman village of Vertillum in eastern France in 1894. As reported by the BBC, it was "taken by thieves in December 1973, along with 5,000 Roman coins. Art detective Arthur Brand traced the statue to the museum when a client was offered it by an Austrian collector."
Stolen Roman statue returned to France after 50 years https://t.co/bBYNmvrjMg

— BBC News (World) (@BBCWorld) February 2, 2022
Speaking of art, the work of Yves Saint Laurent is taking over six museums in Paris. As reported by Artnews, the designer "drew inspiration from a great deal of artists from throughout art history, and the art world has always loved him for that." To coincide with the 60th anniversary of the designers's debut collection, the exhibitions are taking place simultaneously until May at the Centre Pompidou, the Louvre, Musée d'Art Moderne de Paris, the Musée d'Orsay, the Musée National Picasso–Paris, and the Musée Yves Saint Laurent Paris. This could be "the largest survey of any fashion designer," explains Artnews, and all focus on different themes. At Centre Pompidou, the designs are exhibited as single works of art hanging on walls like canvases, or standalone sculptures. "There are obvious ones like when a design directly riffs on a painting, like a 1965 wool jersey cocktail dress that incorporates Piet Mondrian's signature grid-like abstractions."
View this post on Instagram
And did you catch the Saturday Night Live with Peyton Manning? To quote the Today show: "Hall of Fame quarterback Peyton Manning stopped by Weekend Update on "Saturday Night Live" to share his commentary on this year's exciting playoffs. It took a turn when he admitted his missed last week's big games after becoming obsessed with the hit Netflix series "Emily in Paris." Actress Lily Collins, who plays Emily on the show, replied on Instagram: "Peyton Manning in a beret is everything I didn't know I needed. Still dying over the @emilyinparis-inspired Weekend Update on @nbcsnl last night…"
Lead photo credit : International travel (C) JESHOOTS.COM, Unsplash
More in Art, culture, Digest, history, museums, News, Presidnet, Report, Vaccination
---
---