Robert Crumb Exhibition in Paris: A Review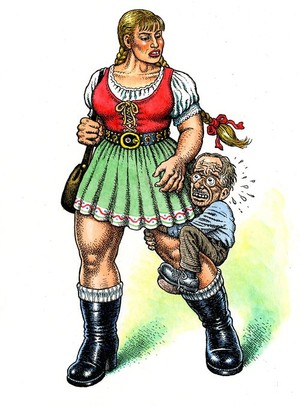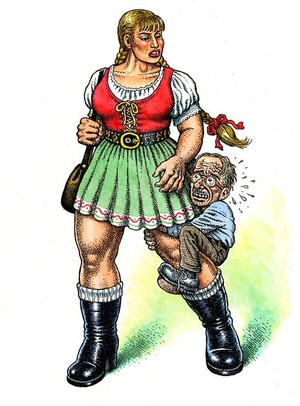 Cult cartoonist Robert Crumb is granted "fine art" status as the Museum of Modern Art in Paris hosts an in-depth retrospective of his work. Covering nearly fifty years of his life, every detail of the controversial artist's creative history is laid bare in all its agonisingly-obsessive glory.
Even if not personally taken by his "ultra-choquant" approach to satire, you can't help but admire the abounding creativity and eccentricity that has penned countless numbers of imaginative strips. Indeed, it is the unashamedly-blunt and often perverse perspective on society that has rewarded his works with such success and notoriety. Heralded as the founding-father of the underground comixs movement of the '60s, his honest and unapologetically-vulgar treatment of mainstream American culture and social hypocrisy has become his defining artistic schtick. Yet, his anti-censorship approach to sensitive issues has been deemed too extreme by many—the strip "When the Goddamn Jews take over America," in particular springs to mind—and has lent itself to negative interpretation, many seeing him as a racist, sexist and pervert.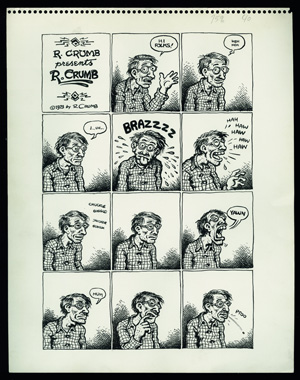 It is this obsession with the man himself, as much as his creative output, that this exhibition demonstrates. Luckily, there's a vast resource of materials on-hand to help one form an opinion of Crumb. With over 700 original drawings and 200 magazines from his personal collection, Crumb is brought to magnificent life on the museum's sleek white walls. We are able to trace his artistic development chronologically, beginning with the creation of greetings cards to engaging in the underground scene of "ZAP", "MAD", and "Weirdo", releasing records with his "Cheap Suit Serenaders" (for whom he also created LP covers) and emigrating to Sauve in France to start a collaborative comic-book project with wife Aline, among other activities. His most iconic creations, such as Fritz the Cat, Mr. Natural and Devil Girl, sit comfortably alongside his autobiographical representations in "The Adventures of R. Crumb Himself", and a section of the museum is even accorded to his personal love of '20s swing and blues music, sound-tracked by songs of his choosing.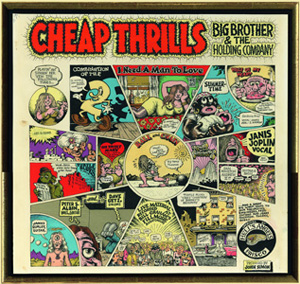 Behind the brightly-coloured panels of the exhibition, however, it is the personality of a neurotic, complex individual that speaks most loudly. We are at once introduced to the insecurity and absurd desires of Crumb, his confusing relationship with women and family, and his interaction with society. We also see a man confident and self-assured of his own artistic genius. The exhibition also strives to give a more personal understanding of the artist, and the inclusion of strips he has made on the back of restaurant placemats is a rather nice touch, allowing the viewer fuller appreciation of Crumb's compulsion to draw. Aside from sketchbooks and magazines, his strange humour and idiosyncrasies can be seen first-hand through Terry Zwigoff's 1994 documentary "Crumb", also on display. Introspective and thorough, this intimate exhibition also tends towards a greater appreciation of Crumb's complete devotion to the comic book art form.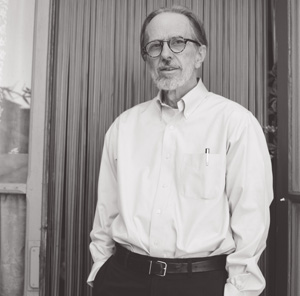 If nothing more, the exhibition stands as an impressive documentation of what has become a real Crumb enterprise. Celebrated for his bold, "ugly" artistic style and explicit approach to social comment, the often-quoted obsessive nature of Crumb's personality seems to have transferred itself to his following. His works have inspired a rash of fan websites, where every piece of Crumb-related merchandise can be bought (in an ironic, counter-commercialism way, of course), every detail of his current activity religiously documented, and every comment he makes noted down for revision and subsequent commitment to memory. Evidently, in spite of his prolific output Crumb remains to be someone elusive and mysterious; a sort of artistic enigma that people strive to further understand. Whether satirical genius or desperate misogynist, discover for yourself the real face of one of graphic art's most respected and famous contributors.
On display at the Musée d'Art Moderne de la Ville de Paris until 19th August 2012
All images courtesy of the Musée d'Art moderne de la Ville de Paris
1. L'amazone aux tresses, 2007 – 2011 Toner et aquarelle sur papier Collection Paul Morris et Sam Grubman, New York © Robert Crumb
2. R. Crumb Presents R. Crumb, 1973 Publié dans Zap Comix (Apex Novelties), no 7, 1974 31.7 x 20.3 cm Collection Eric Sack, Pennsylvanie © Robert Crumb
3. Cheap Thrills, 1968 Pochette de disque Big Brother & The Holding Company – Cheap Thrills – Columbia, 1968 Collection particulière © Robert Crumb
4. Portrait de Robert Crumb, 2011 © Sébastien Gokalp

Subscribe for
FREE

weekly newsletters.
BonjourParis has been a leading France travel and French lifestyle site since 1995.
Readers' Favorites: Top 100 Books, imports & more at our Amazon store
We update our daily selections, including the newest available with an Amazon.com pre-release discount of 30% or more. Find them by starting here at the back of the Travel section, then work backwards page by page in sections that interest you.
Current favorites, including bestselling Roger&Gallet unisex fragrance Extra Vieielle Jean-Marie Farina….please click on an image for details.
Click on this banner to link to Amazon.com & your purchases support our site….merci!
Leave a reply
Your email address will not be published. Required fields are marked *