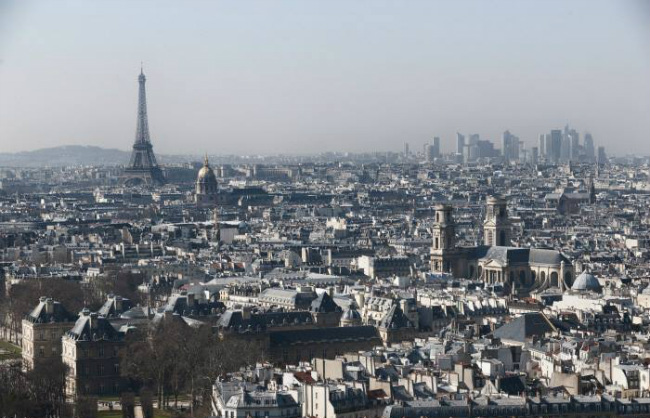 Have you heard? After a three-year restoration project, the dome of the Panthéon— the neoclassical landmark in the Latin Quarter– reopened on April 1. Visitors on special tours can climb the 206 steps leading to the viewing platform, which is 35 meters above the ground and boasts some of the most glorious views over the French capital. As pointed out by The Local, the dome is often referred to as the "Balcony of Paris" because of these exquisite 360-degree views.
The Panthéon, first built as a church and then converted to a "resting place for France's great men," welcomes 700,000 people every year to see the splendid wall paintings, Foucault's pendulum, and lower-level crypt (where tombs include Voltaire, Rousseau, and Pierre and Marie Curie).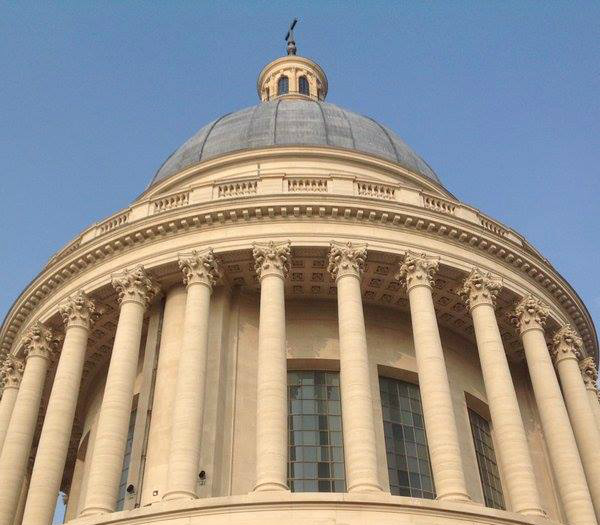 Open seven days a week from April 1- September 30, from 10 am to 6:30 pm. Regular entry is 8,50 euros for adults, and free for those under 18 years of age. The entry fee is an additional two euros for the dome viewing platform, which is open until October. Departing every hour (11h00, 12h00, 13h30, 14h30, 15h30 and16h30), groups are limited to 50 people at one time, led by one of the monument's staff. The next phase of the Pantheon's construction project is the "peristyle", the colonnade situated at the building's entry. The total budget is estimated at 100 million euros.