Letter from Paris: October 28, 2020 News Digest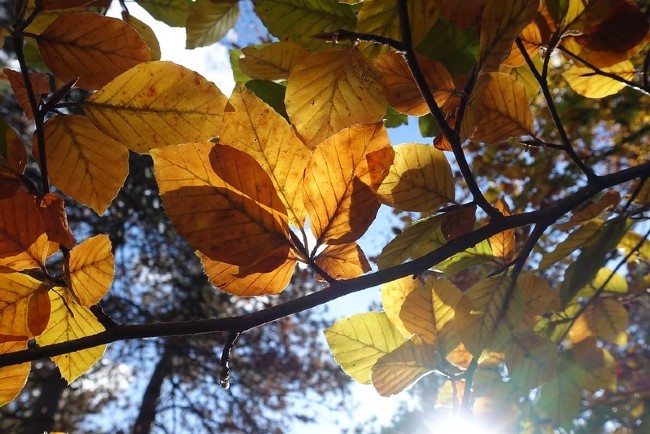 The pandemic's second wave is crashing over France
COVID-19 case numbers are following an exponential trajectory. Daily cases have topped 50,000, meaning that France has emerged as Europe's latest COVID-19 epicenter. It seems that the mandatory curfews imposed on Paris and other big cities has had little effect in curbing the spread of the virus. Hospitals, particularly in urban areas, are expecting a surge of new patients.
Last night, President Emmanuel Macron spoke about the worsening pandemic situation. For the days prior to his televised address, rumors swirled that another lockdown was imminent. Sure enough, the president announced a host of new restrictive measures in order to slow the pandemic. Starting tonight at midnight, a month-long confinement will go into effect, though schools will stay open. (University classes will all be moved online.) All restaurants, bars, and non-essential businesses will be closed. Similarly to the confinement that took place in the spring, a signed attestation de déplacement will be required to leave your home. Specific details will be announced today.
Meanwhile, France 2 news is reporting record donations to charities to combat poverty and help scientific research during this time of pandemic, demonstrating the country's widespread sense of solidarity.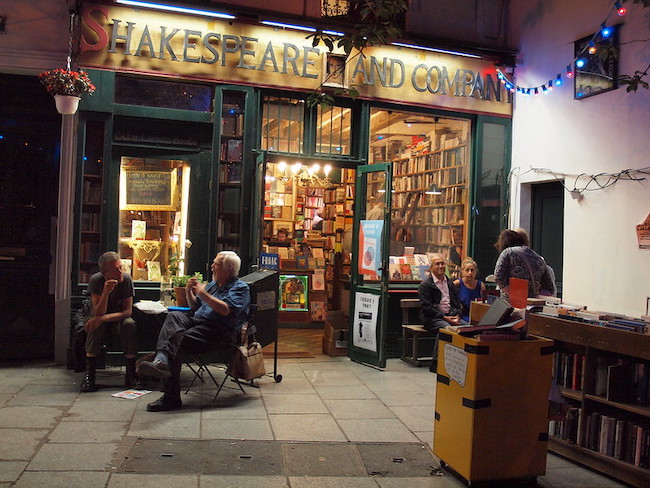 Looking for a great book recommendation during lockdown?
May we suggest supporting your local independent bookstore? From the Strand in New York City to the Red Wheelbarrow and Shakespeare and Company in Paris, these independent shops are struggling right now with a dramatic loss of book sales, despite the fact that people are reading more books. Many of these stores have online tools where you can order and have the book shipped directly to your home.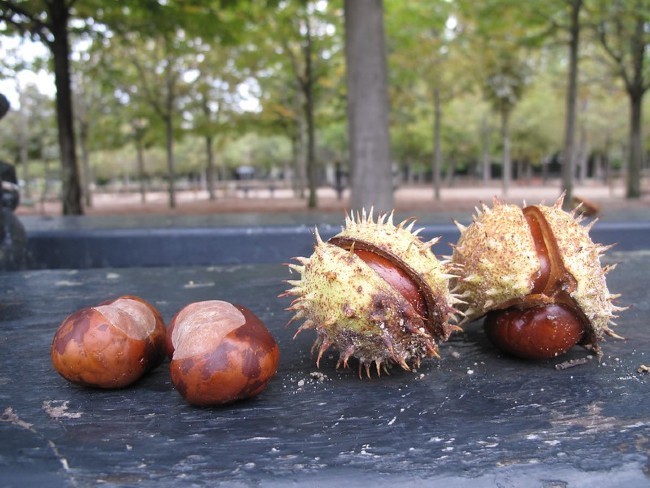 A spectacular Autumn greets Paris
The news is not looking pretty this week. But at least the fall foliage is marvelous, with colorful hues accenting the city's gardens and the trees along the Seine. Getting outside for a walk through autumnal Paris brings a much-needed sense of calm during anxiety-ridden times. Just beware of the falling chestnuts! (And you might also spot chestnut-foragers out in droves… We've even spotted mushroom gatherers!)
We set our clocks back last weekend, meaning earlier end-of-day twilight as the days get shorter on the march toward the December solstice. But let's not speed things up too quickly: There are still some holidays to enjoy before we say adieu to 2020. Halloween has been catching on in France in recent years, followed by the contemplative day of Toussaint, am important Roman Catholic holiday, when the French pay respects to their ancestors, cleaning their cemetery graves and decorating them with chrysanthemums.
Lead photo credit : Photo credit © Guilhem Vellut, Flickr.com (CC BY 2.0)
More in letter from paris, pandemic, pandemic in paris
---
---
Comments