Begin the Béquilles: A Guide to Accessible Paris
At first glance, Paris does not seem to embrace the needs of those with reduced mobility or impairments. The cobblestone streets and traditional architecture (tiny rooms and lots of stairs) are charming, but are the bane of those who need more accessible accommodations. The ubiquitous narrow spiral to the "en bas" toilettes. © Meredith Mullins Even if you make it into a street level café or restaurant, the bathroom is almost always down or up a narrow flight of stairs. Is there hope on the horizon? Walk a mile in my shoes See what I see, Hear what I hear, Feel what I feel … Then maybe you'll understand Why my life is what it is A year ago, I was a typical Paris flâneuse, wandering freely to discover all the treasures that Paris has to offer. Then a ruptured achilles tendon invaded my life. I braved surgery, survived two months confined to a wheelchair, graduated to rehab (rééducation in French), and then moved into months on crutches (béquilles in French). My life changed dramatically. My life with crutches (béquilles). Photo © Meredith Mullins I couldn't help thinking about the five stages of grief (denial, anger, bargaining, depression, acceptance). In my new world of reduced mobility, these stages were ringing true, although slightly redefined. There was, of course, denial and anger. Why me? Why now? Why such a long recovery period? Will my taxi/UBER budget hold out? Will I find things to do while wheelchair bound other than watching the Johnny Depp/Amber Heard trial? Then came humility. I was not my old self. I had to do things differently. I had to ask for help. And I had to open myself to the kindness of strangers. The profound reward of this stage was how humanity rose to the challenge. Everyone was kind. Help arrived in surprising ways. I found a community of unheralded advocates who stepped forward to help when needed. Help arrived . . . in many ways. © Meredith Mullins When I first hobbled over to a taxi line after a concert and went to the back of the line, several French women stepped forward and insisted that I move to the front of the line. I was reluctant, but appreciative. Many times after this, these unhesitating advocates (usually French women) were there to make things easier . . . to find a seat for me on the bus or to send me to the front of the line. The next stage was acceptance/adaptation. I began to learn how to adapt to my new reduced mobility. I learned that Paris buses were much easier to navigate than
metros
.
SUBSCRIBE
ALREADY SUBSCRIBED?
BECOME A BONJOUR PARIS MEMBER

Gain full access to our collection of over 5,000 articles and bring the City of Light into your life. Just 60 USD per year.

Find out why you should become a member here.

Sign in

Fill in your credentials below.
At first glance, Paris does not seem to embrace the needs of those with reduced mobility or impairments. The cobblestone streets and traditional architecture (tiny rooms and lots of stairs) are charming, but are the bane of those who need more accessible accommodations.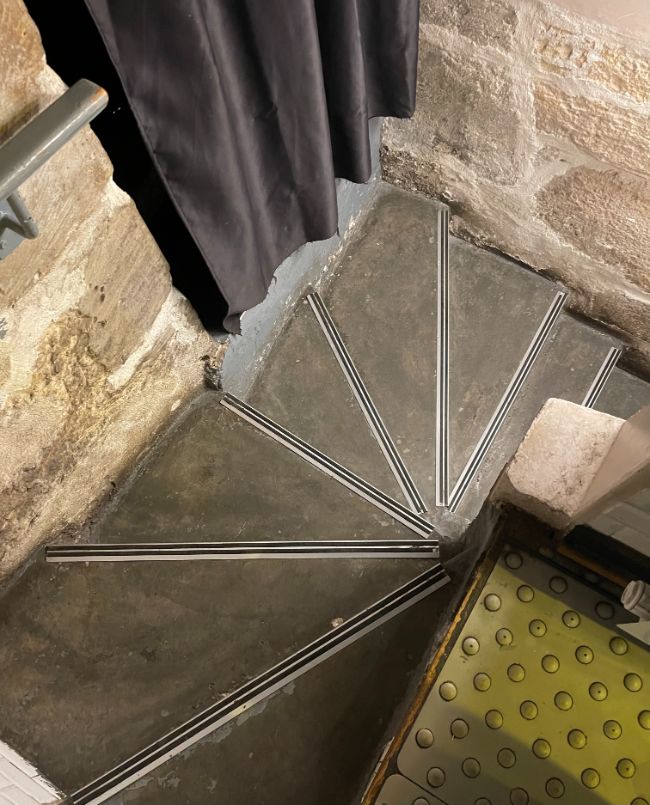 Even if you make it into a street level café or restaurant, the bathroom is almost always down or up a narrow flight of stairs. Is there hope on the horizon?
Walk a mile in my shoes
See what I see,
Hear what I hear,
Feel what I feel …
Then maybe you'll understand
Why my life is what it is
A year ago, I was a typical Paris flâneuse, wandering freely to discover all the treasures that Paris has to offer. Then a ruptured achilles tendon invaded my life.
I braved surgery, survived two months confined to a wheelchair, graduated to rehab (rééducation in French), and then moved into months on crutches (béquilles in French).
My life changed dramatically.
I couldn't help thinking about the five stages of grief (denial, anger, bargaining, depression, acceptance). In my new world of reduced mobility, these stages were ringing true, although slightly redefined.
There was, of course, denial and anger. Why me? Why now? Why such a long recovery period? Will my taxi/UBER budget hold out? Will I find things to do while wheelchair bound other than watching the Johnny Depp/Amber Heard trial?
Then came humility. I was not my old self. I had to do things differently. I had to ask for help. And I had to open myself to the kindness of strangers.
The profound reward of this stage was how humanity rose to the challenge. Everyone was kind. Help arrived in surprising ways. I found a community of unheralded advocates who stepped forward to help when needed.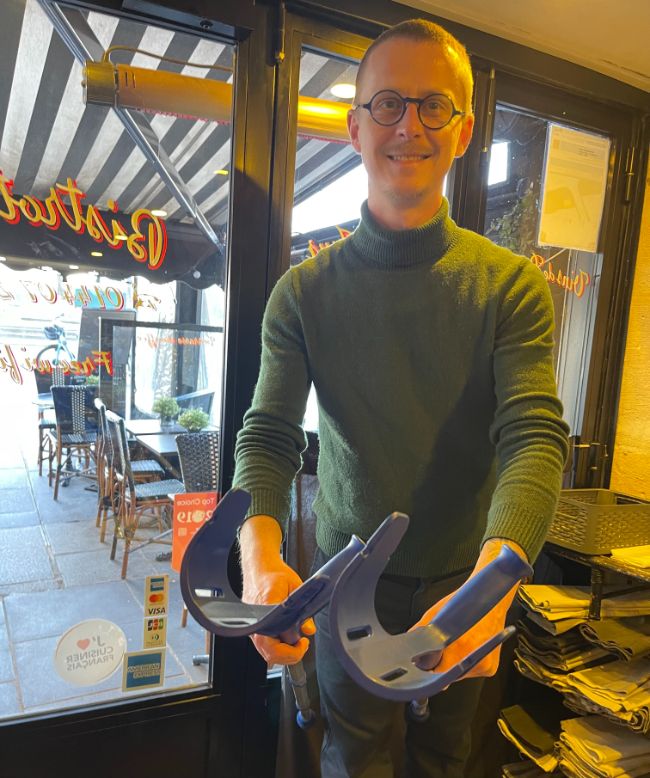 When I first hobbled over to a taxi line after a concert and went to the back of the line, several French women stepped forward and insisted that I move to the front of the line. I was reluctant, but appreciative.
Many times after this, these unhesitating advocates (usually French women) were there to make things easier . . . to find a seat for me on the bus or to send me to the front of the line.
The next stage was acceptance/adaptation. I began to learn how to adapt to my new reduced mobility.
I learned that Paris buses were much easier to navigate than metros.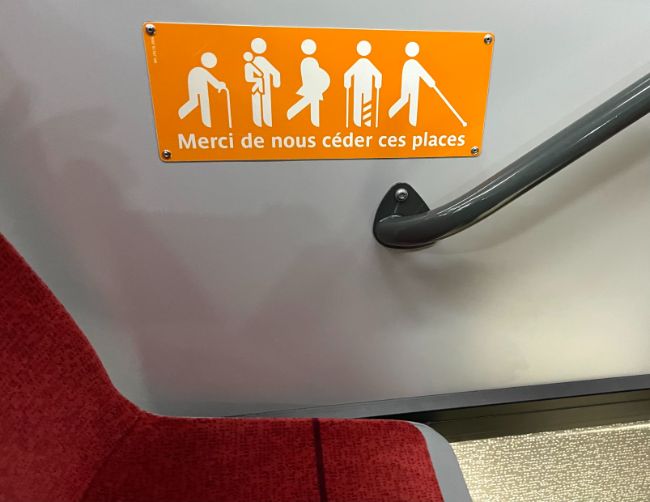 I learned that most museums have a special entrance for those needing accommodations.
I valued my time walking slowly (one step at a time) and appreciated the details I would not have seen otherwise.
And I realized that I couldn't walk in the rain with my crutches, because I couldn't also carry an umbrella. (Time for a taxi/UBER . . . or an umbrella hat).
As an added reward, I also experienced the wonder of sharing nods and smiles with others who had similar challenges. We passed one another as strangers, but formed an unspoken bond — members of a secret club of courage.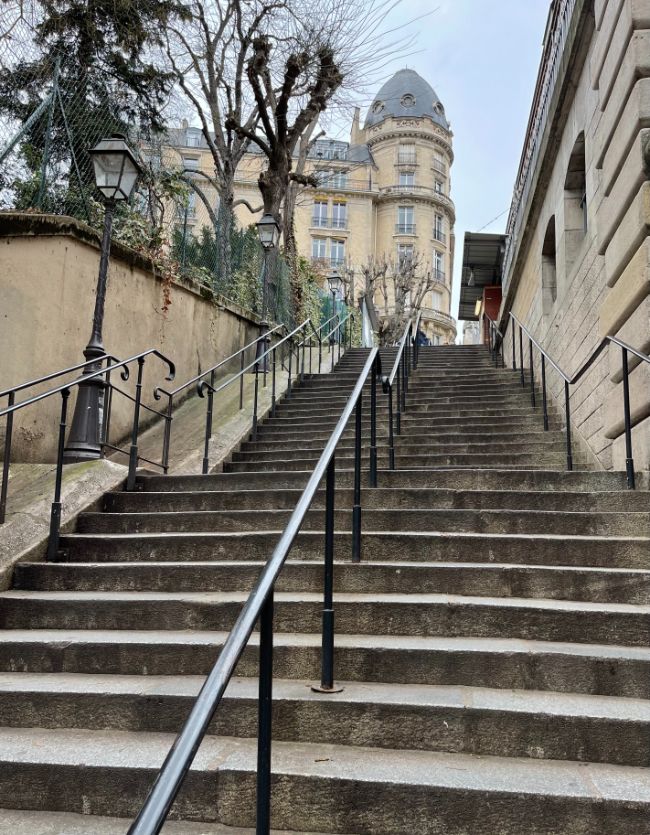 The last stage in the process is a phase where I do not want to linger — feelings of entitlement. This has occurred lately when I climb aboard a bus and the reserved seats are taken by someone who should seemingly not be there. Of course, one cannot judge. Who knows what challenges lie beneath.
Fortunately, when this situation arises, some kind soul usually comes to the rescue; or a member of the "secret" advocate society steps in to take charge and commandeer a seat for me.
I hope to be a typical flâneuse again soon. I know my reduced mobility is only temporary. But this change in my life has given me newfound respect for those for whom the challenge is ongoing.
What I am most thankful for, is a renewed hope in the empathetic spirit of humanity. The kind souls of the world show up when needed. And they are everywhere.
A Practical Guide to Paris Accessibility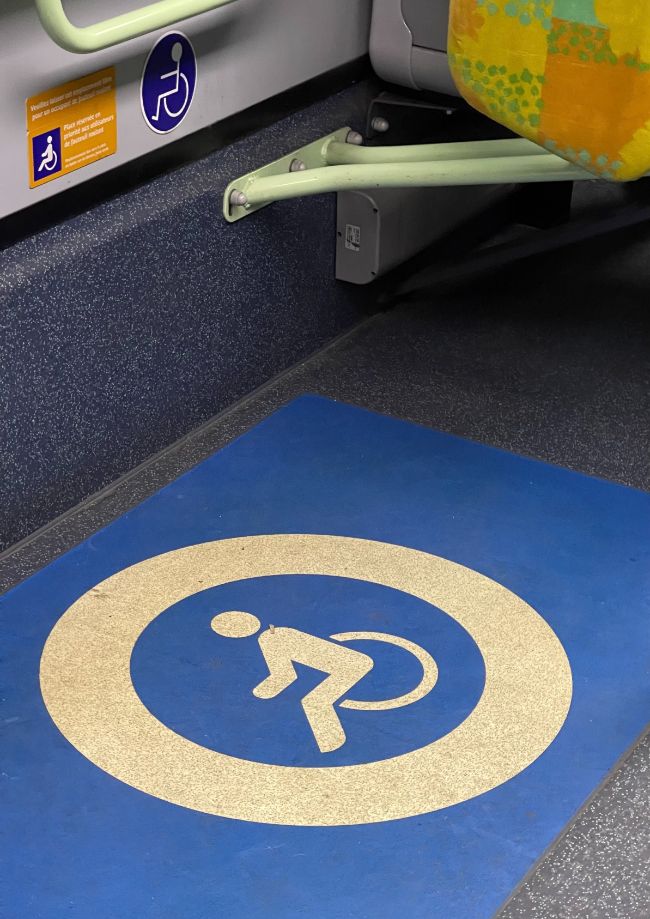 Public Transport
Accessibility programs in Paris were launched more than 30 years ago, so significant progress has been made, especially on the bus, tram, and RER networks.
Buses are a good option. More than 95% of the buses are accessible for people in wheelchairs, and seats are reserved for those with special needs (pregnant women, travelers with small children, people over 75, and anyone with reduced mobility). Most buses provide audio announcements of stops and display visual announcements as well. Stops that are not accessible for wheelchairs are marked on the bus route maps.
Because the tram lines are relatively new, they all provide wheelchair access.
The RER lines are slowly improving. More than 90% of the RER stations are equipped with wide-access ticket gates, and access to the trains can be arranged by RATP staff, when requested at station entry. The RER maps indicate which RER stations are accessible, and real-time updates on elevators and escalators are provided here.
The Metro system is the last network to be updated. The challenge is that most stations have countless stairs. Even those stations with elevators and escalators, still have some stairs to climb.
Only the newest line (Line 14) is accessible for passengers in wheelchairs at most of its stations.
Throughout the metro network, improvements have been made for the sight-impaired, including warning strips on each stair landing as well as sound beacons to help them locate the entries to the station.
For those travelers arriving in Paris via plane or train, efficient services are provided when booked in advance through the airline or via SNCF's Accès Plus service.
Taxi Service
G7 Taxi provides an Access service, with special vehicles for wheelchairs and people with other impairments. The G7 Access number is 33 1 47 39 00 91.
There are also companies that specialize in transport for people with disabilities. See the overall access guide below.
Museum and Monument Access
The Paris Tourist Office offers excellent information about accessibility options for the local museums and monuments.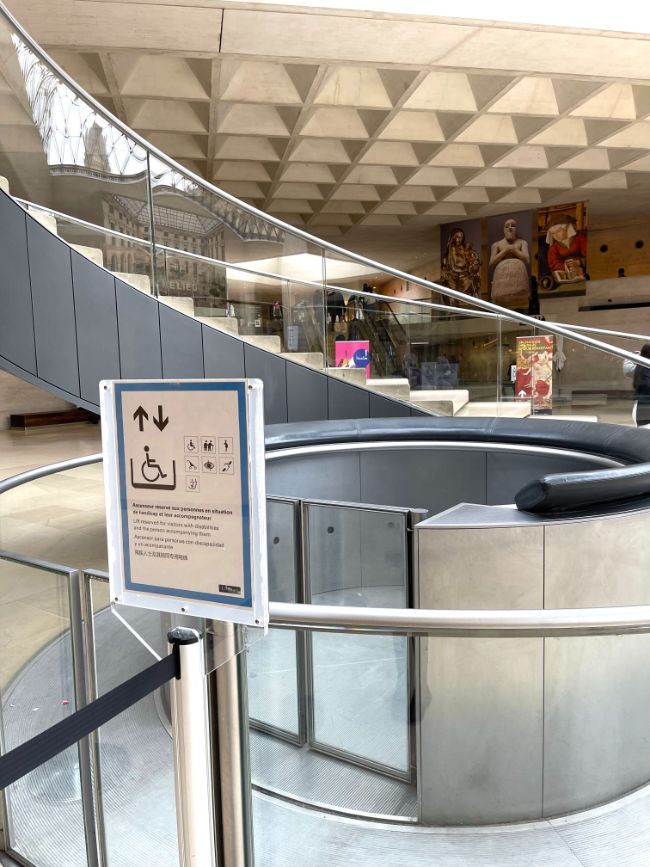 Each museum/monument is listed here with the kind of accommodations available for physical, mental, hearing and visually impaired visitors. Often the information includes the loan of wheelchairs and walkers, priority and/or free admission for the disabled visitor and the accompanying person, guidance on which entrance to use, the location of special parking, and offers of special tours for visual and hearing impaired.
Restaurant Access
The Paris Tourist Office also lists restaurants that have a "Tourism and Handicap" state quality rating here.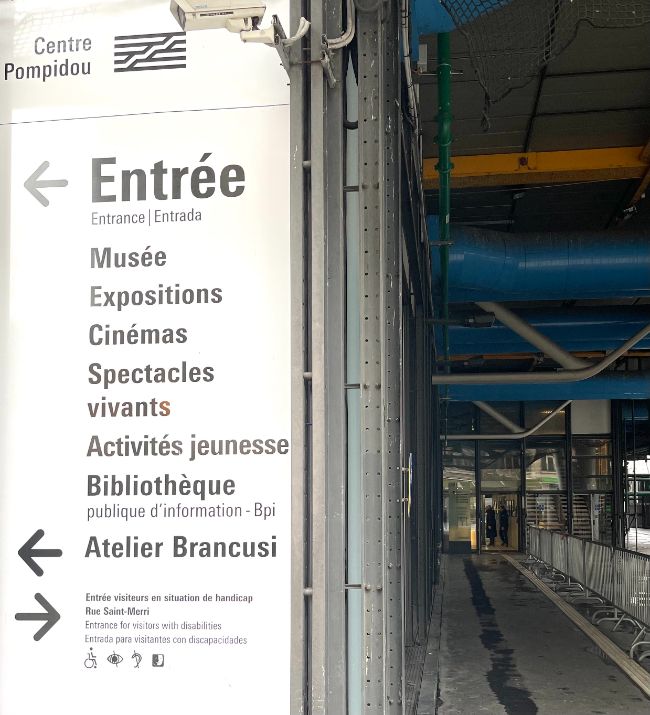 Lodging
More than 500 hotels in Paris offer special rooms and bathrooms for accessible accommodations. A list is provided here. It is best to check this list, as many hotels in Paris still offer the full "charm" of old Paris — no elevators and tiny bathrooms.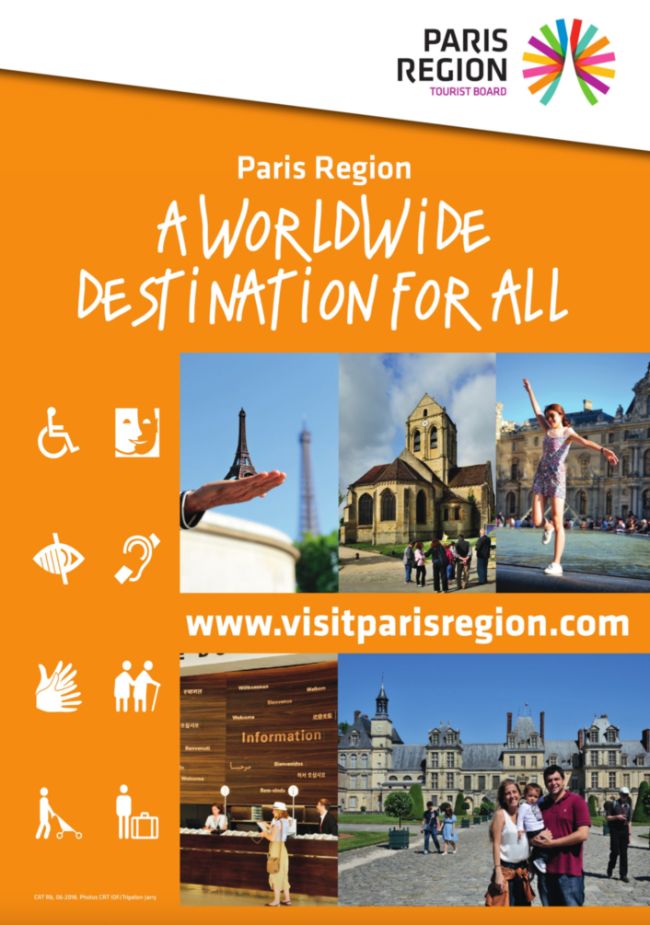 An Overall Guide
Although last published in 2020, the Accessible Paris Guide includes information about public transport, private transport, accessible accommodations for lodging, accessible restaurants and cafés, museums and monuments, and entertainment and leisure.
The Accessible Paris Guide leaves no option unexplored — adding information about accessible boat trips, guided tours, walks, balloons, and the gardens and parks that are most accessible (some even offering off-road electric vehicles that do not require transfer from your wheelchair).
For further information, go to PARISINFO.com and use the advanced search engine to create your own accessible itinerary.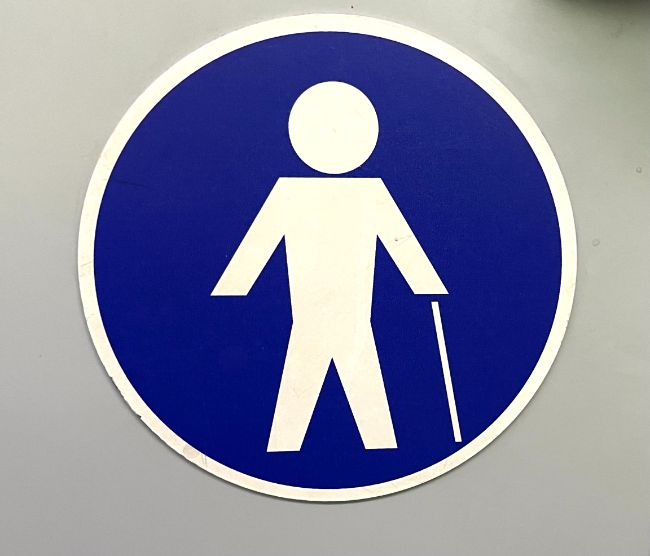 Have Fun!
As Audrey Hepburn once said, "Paris is always a good idea." To that I add . . . especially if you plan well to accommodate any special challenges.
Bon courage . . .
(Poem inspired by Enlightening Quotes.)
Lead photo credit : Guide provided by Paris Tourism.
More in disability, Paris accessibility, Paris on crutches, reduced mobility, wheelchair, wheelchair accessible, wheelchair travel
---
---
Comments