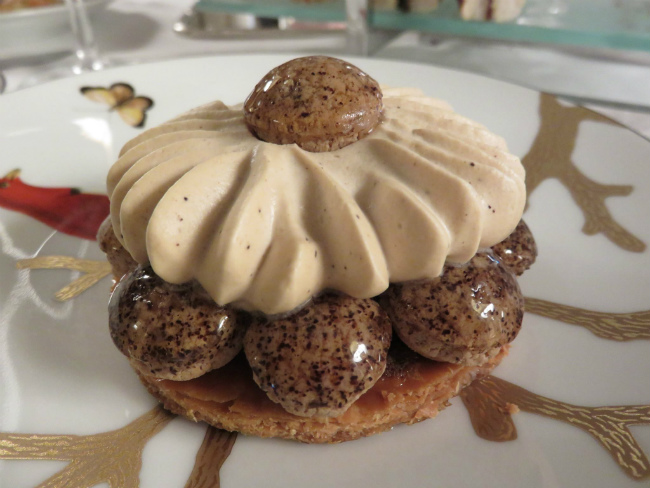 When the weather outside is frightful, it's tempting to cocoon yourself inside one of Paris's outstanding museums, cafés, or hotels. Why not indulge in an unforgettable Afternoon Tea Experience? Le Meurice—the prestigious palace hotel on rue de Rivoli—is where artists like Honoré de Balzac, Salvador Dali, and Andy Warhol used to hang out. And today, this iconic landmark continues to celebrate its heritage as a showcase for art and gastronomy. (In 2014, Le Meurice celebrated the big 1-8-0, after almost two centuries of existence across from the Jardin des Tuileries.)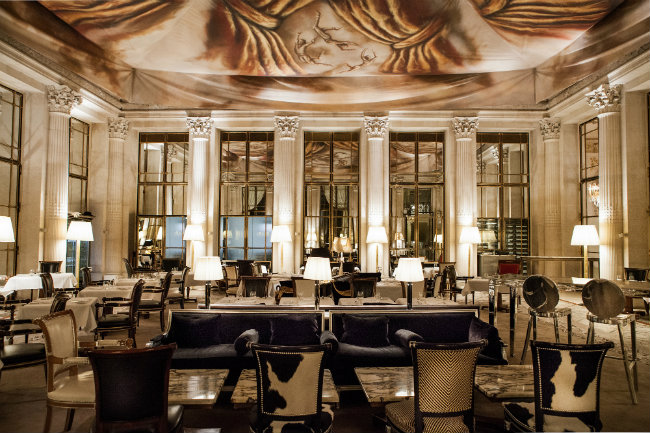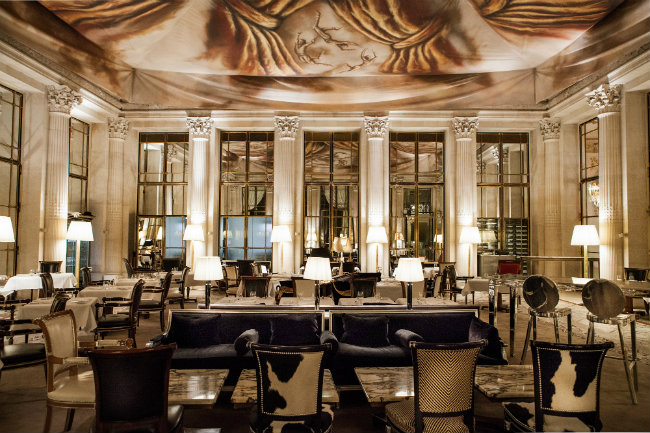 Le Dalí restaurant—decorated by uber-designer Philippe Starck—is a beautiful space to wile away the afternoon. Cool décor includes Dalinien chairs with feet in the form of ladies shoes, lobster telephones, and lamps with drawers… You might spy celebrities (with bodyguards hiding discretely in the shadows) as we did upon our most recent visit.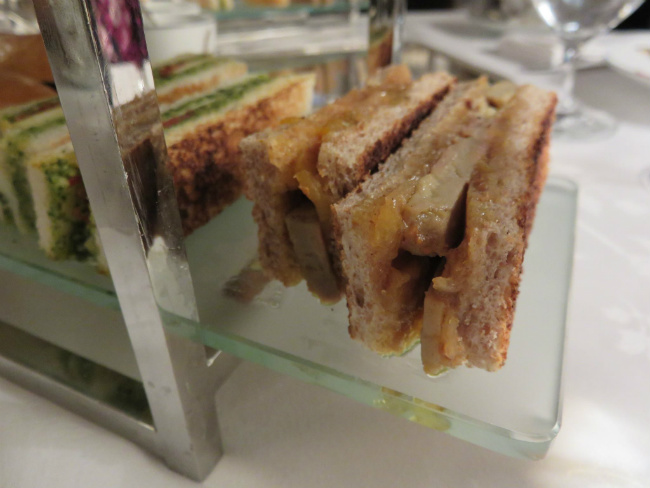 Reserve "Tea Time" (48 euros) and you'll be spoiled with an array of delectable treats assembled on a towering tea stand. Toasted to order, the finger sandwiches might include combinations like foie gras/chutney; salmon topped with caviar; beef gravlax; tomato, mozaralla and turkey with olive tapenade. Then, bien sûr, there are clones served with clotted cream and homemade jams.
That's only the savory portion.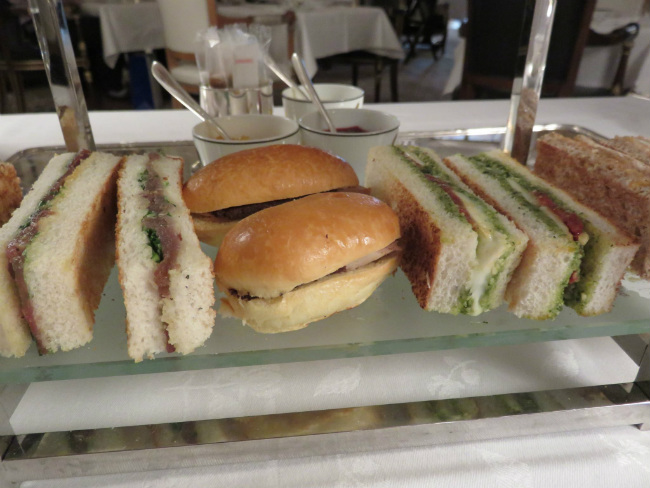 Cédric Grolet, who was awarded best pastry chef of the year (2015) by his peers, sends out knock-out pâtisseries from the kitchen. Think éclairs, lemon tarts, caramel treats, and a few chocolates by Alain Ducasse. It's worth ordering an extra pastry called, simply, "Hazelnut" because it's just too delicious.
The best part of all? A pastry chef will appear during your feast with a basket of hot financiers straight from the oven.
Tea time is so decadent that you won't need dinner!
Le Meurice, Dalí's Tea Time 48 € . Champagne Tea Time 62 €. Available 3.30 p.m. to 6 p.m. every day. 228 Rue de Rivoli, 75001 Paris. Tel: +33 (0)1-44-58-10-10