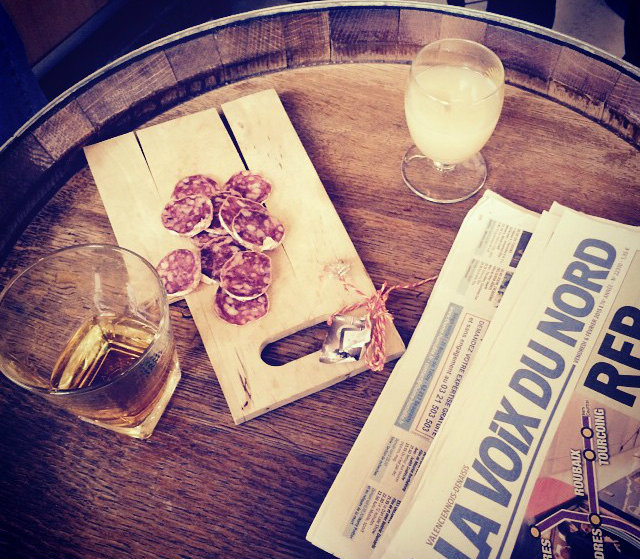 Whiskey drinking has become chic. We look at why malted-madness has taken hold in France and how you can get into the spirit.
Most of us associate France with spirits like Cognac, Armagnac, Calvados and the Marseille favorite, pastis. Recently, however, it seems that the French have raised the bar in terms of their consumption of another alcoholic spirit. You may be surprised to learn that France ranks No. 1 in the world in terms of whiskey consumption per capita [1], making the French the biggest whiskey drinkers globally. Our French friends supposedly drink over two liters per person, per year. Interestingly, in terms of wine consumption, France only ranks third in the world, with Vatican City holding the No. 1 spot, which could have something to do with those stellar sermons. Nevertheless, France's astonishing taste for whiskey outstrips that of the United States, the United Kingdom and Ireland – countries which all have strong and longstanding affinities with "the water of life".
So why do the French love whiskey so much?
Short of surveying every French whiskey drinker, we can only hypothesize as to why the French might love this boozy beverage. That said we do have a few educated ideas.
A Cultural Calling
Lewis Gow, Premium Scotch-whisky Ambassador for the French market, points out that scotch is particularly popular in France and he thinks that it might have something to do with the country's established wine culture. "The French have a food and drink culture which lends itself well to the appreciation of complex spirits. The idea of drinking something to taste it is very important in France especially when it comes to wine and the French are used to doing this. As a result, the palate is finely tuned and very perceptive to flavor subtleties. There is a strong interest in the terroir of wine for instance. Similarly, the flavors of each whiskey are diverse and influenced by a range of environmental and production factors".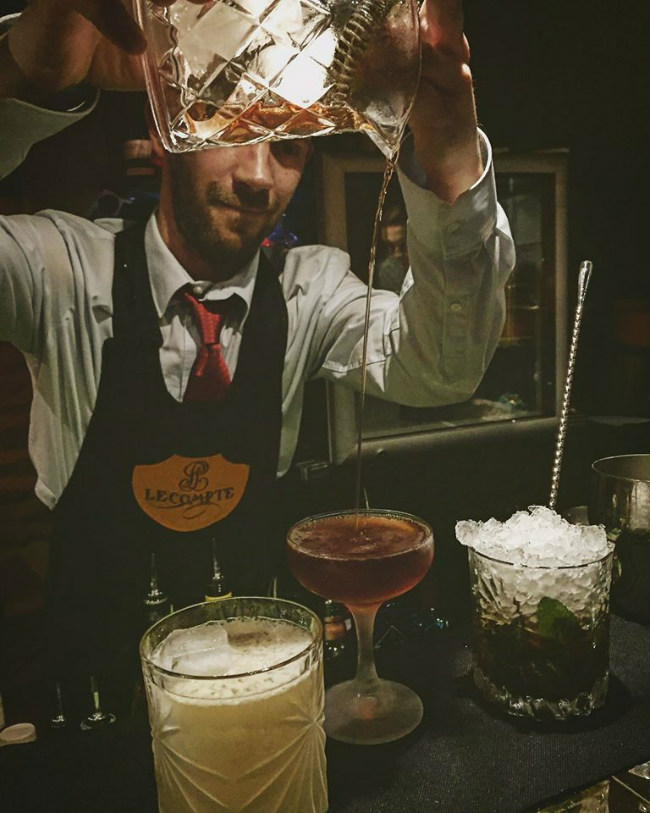 The Appeal of a Challenge  
Mark Connaire, Brand Ambassador for Paddy Irish whiskey [2] in Paris, explains why he thinks whiskey is particularly popular: "A number of whiskies are peated or 'tourbé' in French. The peaty notes can dominate making other flavors more difficult to identify. This pushes the sensibilities of the palate, a challenge which I think the French enjoy."
There for the Taking
International beverage giants Pernod Ricard [3] is a French company. Among other spirits, the company has a prestigious portfolio of more than ten top whiskey brands, all of which are widely available on the French market. This is likely to influence their popularity.
The Cocktail Revolution
Once exclusively thought of as 'a pipe-smoking grandfather's drink of choice', whiskey is steadily developing a broader appeal. In the last five years or so, craft cocktails have risen to stardom capturing the intrigue of Parisians. Today, Paris is in the midst of a cocktail revolution [4], and it is thought that this is at least in part responsible for the recent trend towards whiskey drinking. Fast becoming the base spirit for cocktails and hipster elixirs, Mark points out that "it is no longer a two-horse race between a sour and an old fashioned, there are so many more whiskey recipes and they are becoming very popular".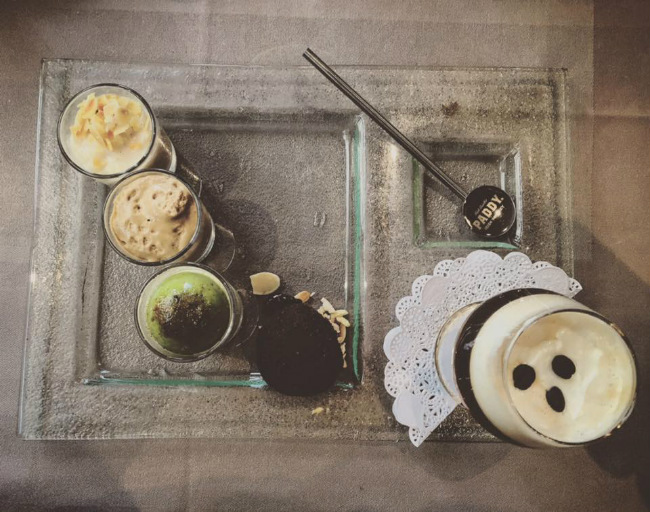 A Marriage Made in Heaven
Mark talks of a fondness for 'Irish coffee' among the French, explaining their unique take on the Irish tradition. "Traditionally an Irish coffee is a cocktail which mixes hot coffee, Irish whiskey, and sugar which is then topped with thick whipped cream. The resulting two layers give it an almost Guinness-like appearance. With a French-made Irish coffee, the ingredients are not mixed together but rather layered, creating three "étages" as they are called of coffee, whiskey and crème Chantilly. It is this layering particularity which marks the key difference between an Irish-made and a French-made Irish coffee." Regardless of form, the French seem to adore them. As Mark points out: "An Irish coffee is essentially the marriage of two drinks which the French love – coffee and whiskey." Taking this one step further, the French favorite, the café gourmand has even been tweaked to include a touch of whiskey. Known as an 'Irish Gourmand', it couples an Irish coffee with a selection of petits fours, making for a very sweet marriage indeed.
Tempted to taste the trend?
The whiskey event of the year is undoubtedly Whisky Live, an international celebration bringing all the whiskies of the world together under one roof. It gives guests the rare opportunity to taste some of the best whiskies while mingling with the producers and distillers. Dates and the venue of this event will be announced in the coming weeks. For more information, visit www.whiskylive.com [5]. Other whiskey related events, particularly tastings, take place throughout the year in the French Capital. On the 11th of March, Lewis Gow will be holding a free tasting of Aberlour, Tormore, Scapa, and Ballantine's Prestige in La Carte des Vins, near Bastille. For an evening tipple, Le Gamin [6] in the 11th arrondissement is a top-notch whiskey bar housing an impressive selection.             Please Remember to Drink Responsibly.