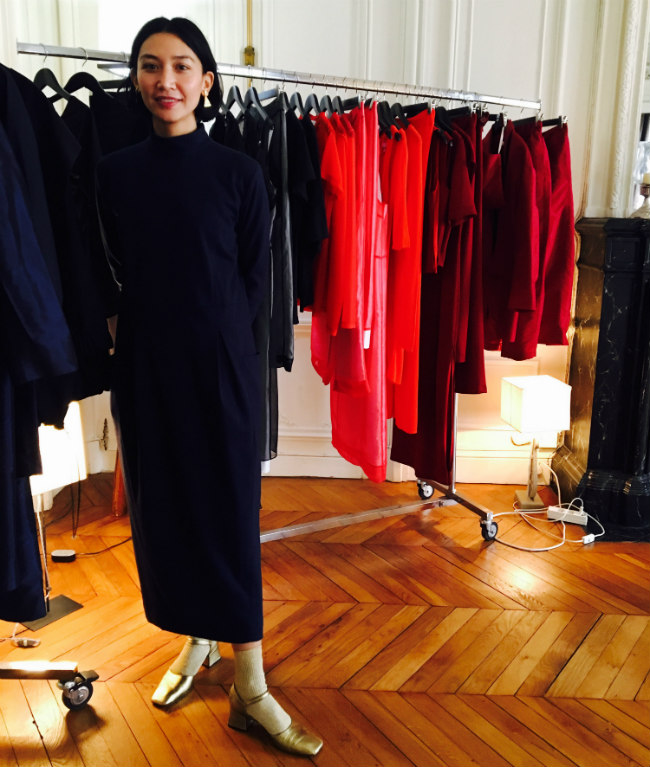 This autumn, designer Suzanne Rae brought her latest fashion collection, "Objects of Desire," to Paris for a showcase.
"You know how it is when you see something in a store that you really want?" Suzanne said to me at her showroom at 10 Rue Portalis (8th arrondissement). "Say it's a bra and you think: 'Oh no, I'd never wear that. Who would even see it?' But the things we want and desire are a reflection of who we are. And honoring who you are and what you want to look like is a big part of fashion."
Desire and passion are two things that seem almost inherent to French culture. So, it is fitting that Rae would choose Paris as a place to showcase her new collection.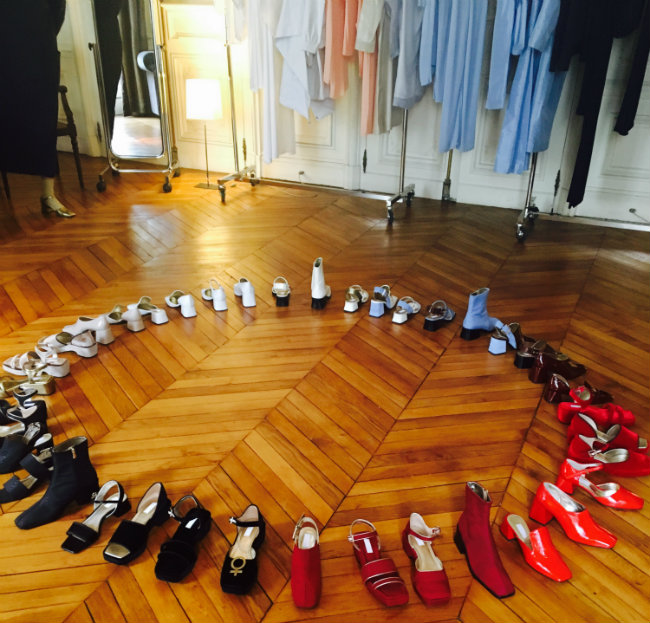 Rae is a New Jersey-native, and now lives in Brooklyn. Her background is a storied one, and one that informs her unique fashion sensibility. She previously worked at a prestigious Soho gallery, trained as a dancer, and even took the MCATS and considered going to medical school. Her parents thought she'd make a good physician or lawyer.
Instead, she decided to go to design school at New York's prestigious Parsons School of Design. And seven years ago, she created her own fashion line. And the rest, as they say, is history. Her successful line has even been featured in the likes of fashion bible Vogue. And it doesn't get much better than that.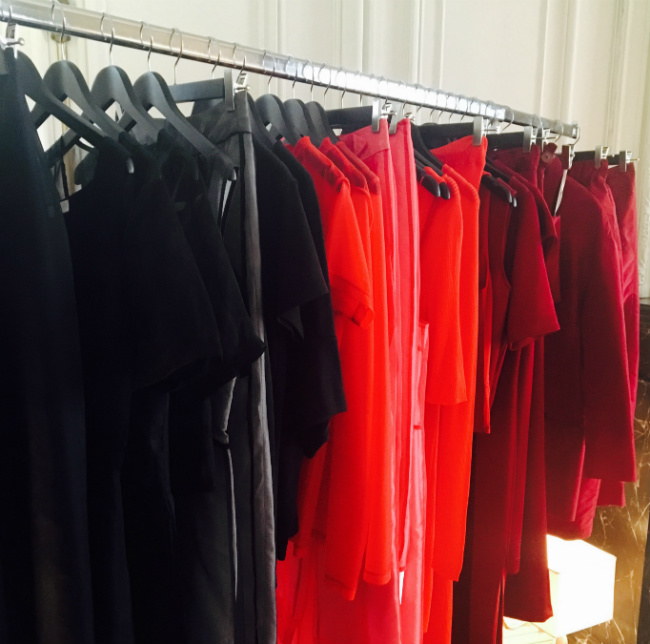 She described the importance of being comfortable in daily life, particularly in big cities like Paris or New York. She also spoke on the idea of marrying chic-ness with comfort. "You know," she said, "in big cities you're taking the subway and walking around a lot, and it could be hot one moment and cold the next, so being comfortable is very important."
She went on: "We all make a choice every morning when we get out of bed and decide what to wear. What you put on is saying something about you and how you communicate who you are to the world, even if it's a polo or a tee shirt."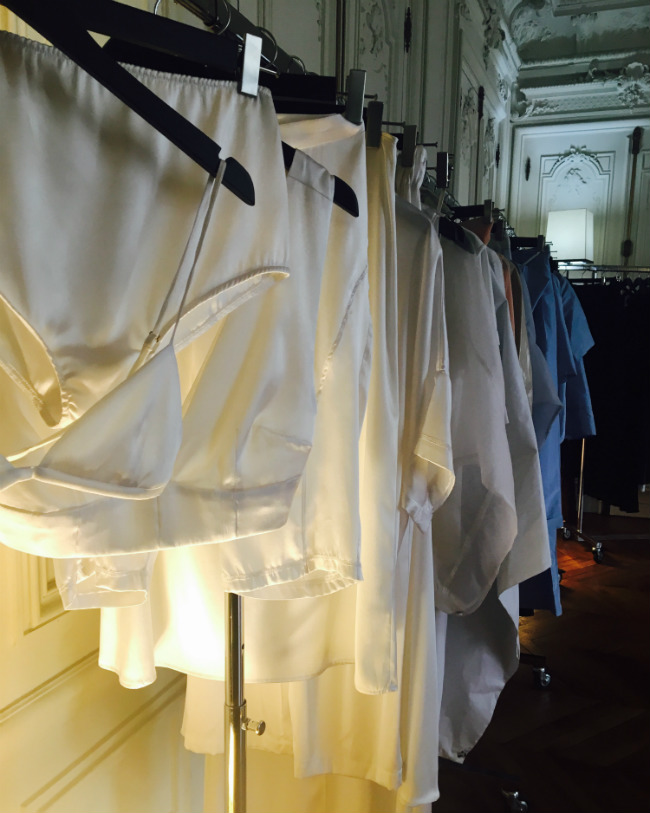 I asked Rae what she thinks about when she decides what to wear in the morning. "Well, I'm not much of a morning person," she laughed. "But what's important to me is to be comfortable, but to also look chic, sophisticated and intelligent."
And it's clear her morning clothing choice inclinations inform her designs, too. As her latest Spring 2018 collection fit all four of those descriptors: comfortable, chic, sophisticated, and intelligent. The pieces are soft and feminine, and also a mix of "sensual and celestial, with the reds showing desire and the blues the celestial and pure aspect of desire, " says Rae.
In a city like Paris, there is always room for more designers, more fashions, and more desires.
For more Bonjour Paris fashion coverage, click here.