Christian Dior: The Man Who Made the World Look New
The Musée des Arts Decoratifs celebrates House of Dior's 70th Annniversary
I don't know about you but j'adore Dior. He seems to be a man who not only had genius but also really understood women. Who wouldn't love a man who said, "there is no such thing as an ugly woman – only the ones who do not know how to make themselves attractive;" or – even better – "A woman's perfume says more about her than her handwriting."
J'adore!
Until next January I will be spending quality time at the museum on rue de Rivoli (and enjoying a lunch, tea or dinner chez LouLou, the museum's chic brasserie with panoramic views of Paris). There's a voyage of discovery taking in the diverse universe of Christian Dior from his birth (1905) and childhood in Granville, Normandy to his demise in Montecatini Terme, Italy in 1957.
Did you know Dior's first love was art and, before turning to fashion, CD created an art gallery (1928-1934) with friends on rue Cambacerés, in the 8th arrondissement – where he exhibited young talent such as Giacometti, Dali, Calder, Cocteau, Max Jacob and Christian Bérard? Me neither. The space can be seen through a screen-printed glass wall.
Dior loved antiques and objets d'art, he was fascinated by the 18th century and adored gardens. Inspired by these sources, he decorated his homes and defined the aesthetic for his couture house (founded 1947 with the New Look). This exhibition confirms his clothes were full of references to painting and sculptures as well as everything that makes up the art of living: wallpapers, fabrics, china and chinoiserie.
The enduring nature of Dior's spirit also manifests itself in the homage to the different artistic directors who carried on his work following his death in 1957.
A succession of six galleries is dedicated to these talents, analyzing how their designs contributed to the mission of staying faithful to the Master's vision of haute couture. Who is your favorite? Yves Saint Laurent, Marc Bohan, Gianfranco Ferré, the outrageous John Galliano, minimalist Raf Simons and now the elegant Maria Grazia Chiuri, and her feminine/feminist vision of fashion. Me? J'adore them all.
The sprawling exhibition ends in the lavish setting of the nave, transformed into a ballroom for the presentation of a series of belle ball gowns, some worn by famous Dior clients including Princess Grace of Monaco, Princess Diana, Charlize Theron and Jennifer Lawrence. "My prime inspiration is the shape of the female body", said Dior.
It's curated by Olivier Gabet, Director of the Arts Decoratif Museum, and Florence Müller of Avenir Foundation Curator of Textile Art and Fashion, Denver Art Museum, while the magical scenography is by interior architect Nathalie Crinière.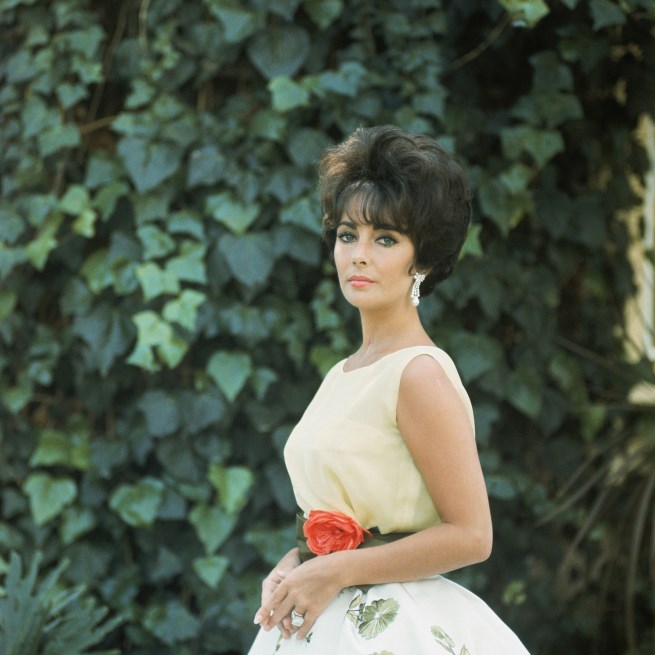 "Christian Dior brought a breath of fresh air, the hope of a better world where women would be free to make themselves beautiful and attractive", said Florence Müller.
So, for the gentleman who believed all women to be Princesses, a fitting and emotional tribute to his life will play to a packed and beautiful house until January.
J'adore…
The Arts Décoratifs Museum, 107 rue de Rivoli, 1st, Metro: Tuileries. Open Tuesday to Sunday 11am-6pm, Late opening Thursday until 9pm. Until 7 January 2018. Tarif: 11€. Website: www.lesartsdecoratifs.fr/en
Lead photo credit : Natalia Vodianova strikes a pose outside the house's couture salons in John Galliano's Lisa Fonssagrives-inspired coat (its toile is to its RIGHT). The technical staff includes head dressmaker Florence Chehet (on sofa, to RIGHT) and head tailor Raffaele Ilardo (beneath ladder). Dior Haute Couture wool coat with patent leather peplum cummerbund, pony-hair hat, and calfskin heels. *** Local Caption *** Natalia Vodianova;Florence Chehet;Raffaele Ilardo;©Patrick Demarchelier
Leave a reply
Your email address will not be published. Required fields are marked *