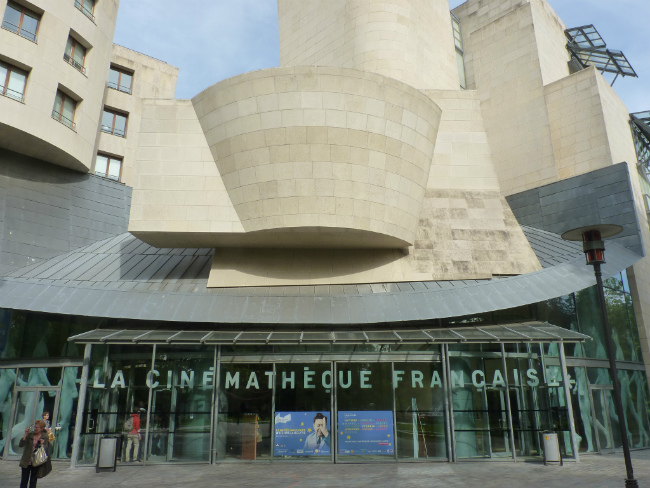 The Cinémathèque Française was closed during the month of August, depriving both Parisians (those left in the city) and travelers of one of Paris's most storied cultural resources. The Cinémathèque guards France's film patrimony, and also screens movies from many countries and epochs. It was where New Wave film buffs (who later became critics and directors) got their cinema education. When the French government tried to oust its legendary founder Henri Langlois, it led to an insurrection by young film-lovers that played an important part in May '68. More recently, the Cinémathèque has occupied what had been the Frank Gehry-designed American Center, and contributed to the renaissance of the 12th arrondissement's Bercy district.
So it's only fitting that the Cinémathèque's new season will feature celebrations of three American icons. September/October are dedicated to Sam Peckinpah. Peckinpah was perhaps the most controversial American director of the '60s and '70s. He turned violence into something like ballet (sometimes in eerie slow motion). Like Robert Altman, he got his start on TV, in series like The Rifleman and The Dick Powell Show (the Cinémathèque is actually showing dozens of episodes from these series). He made two beautiful elegiac Westerns, The Deadly Companions and Ride the High Country.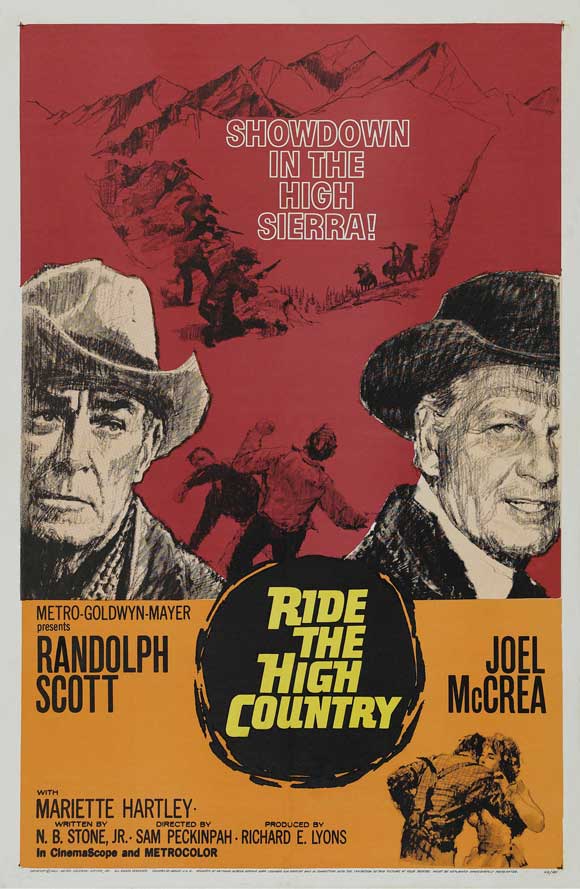 Then came 1969's The Wild Bunch. This continued the themes of the earlier films, of the West foundering upon the modern age. But it was also apocalyptic, and its hyper-violent forays into Mexico were as inspired by Vietnam as Arthur Penn's Little Big Man. The violence has never been equalled—even Quentin Tarantino is a sad comedown by comparison. The Sour Seventies were rung in by Straw Dogs, a curious film about a convulsive marriage and cross-cultural alienation, which critic Pauline Kael called "a fascist work of art." Peckinpah never reached these heights (or depths) of filmmaking again, though all his films are interesting: the Steve McQueen vehicles Junior Bonner and Getaway, the comic fable Ballad of Cable Hogue, the WWI saga Cross of Iron, the mix of martial arts and CIA skulduggery Killer Elite. (Ends October 11)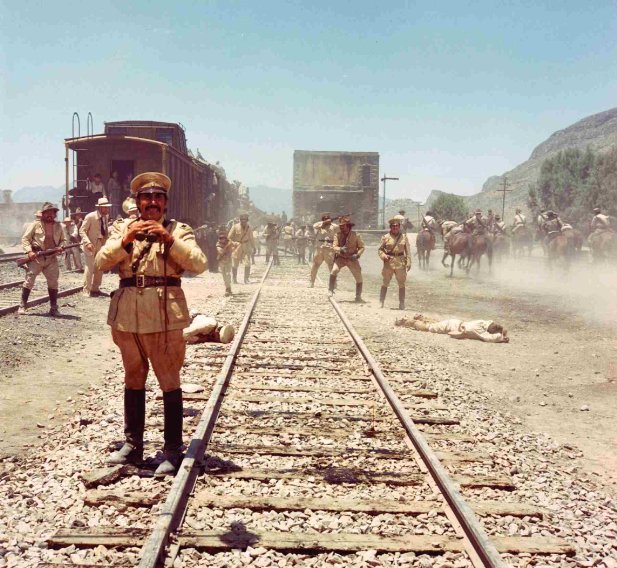 A retrospective and exhibition will also be devoted to Martin Scorsese. Scorsese, like Peckinpah, is known for his treatment of violence. While Peckinpah specialized in Anglo-Saxon man in the West and Mexico, Scorsese is known for portrayals of Italo-Americans in New York. His early films, like Mean Streets, Taxi Driver, New York, New York, and Raging Bull combined a Catholic sensibility (some might say obsession) with pathological characters. The melodramatic Italian Scorsese was the flip side of the comic Jewish New Yorker (and French favorite) Woody Allen. He later experimented with historical film (Age of Innocence), comedy (After Hours), satire (King of Comedy), documentary (The Last Waltz). More recently he's returned to violent subjects, in a florid, baroque style in films like Gangs of New York, Shutter Island, The Departed. (October 14 to February 14)
The Cinémathèque will later feature a retrospective of film giant John Huston, whose career spanned nearly a century. (He was also the centerpiece of a Hollywood dynasty, with his actor father, Walter Huston, before him, and his actress daughter, Anjelica Huston after. He directed one in Treasure of the Sierra Madre, and the other in Prizzi's Honor). Huston's films aren't devoid of violence, but they were more fascinated with absurd American obsessions and how the finicky Fates deal with them.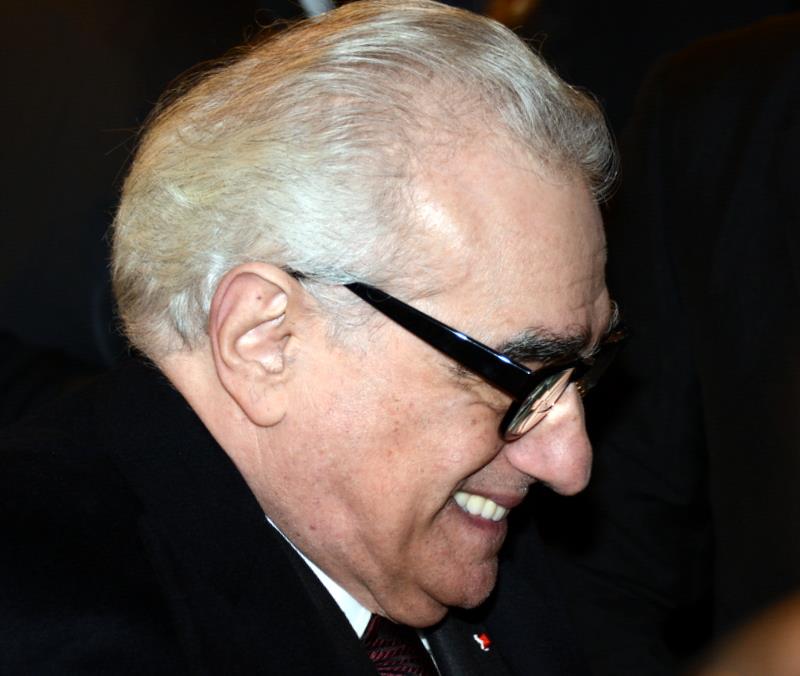 Huston's mix of romanticism and irony found its way into the most potent Hollywood stars, in a long string of classics. Treasure of the Sierra Madre, The Maltese Falcon, The African Queen, The Asphalt Jungle, The Man Who Would Be King. Huston had a fallow period in the '60s, when he made a few clunkers, but as an elderly director he had an astonishing rebirth in the 1980s, with Prizzi's Honor, Wise Blood, Under the Volcano and The Dead. Huston was from Missouri, but wound up living like a lord in an Irish castle. His films were set all over the world, but he's the archetype of the great American filmmaker. Orson Welles is his closest rival, but Welles' famous lost-in-limbo film, The Other Side of the Wind (which may finally be released next year) is about a legendary filmmaker… based on John Huston. (Spring 2016)
In addition to storing voluminous archives of films and documents and screening classic films, the Cinémathèque operates a museum and library and regularly features exhibitions on selected themes or film artists.
Cinémathèque Française, 51 rue de Bercy 75012 Paris. Metro: Bercy (lines 6, 14). Closed Tuesdays.
Photo credits: The Cinémathèque Française by Luke McKernan/Flickr; Martin Scorsese in Paris at the French premiere of "The Wolf of Wall Street" in December 2013 by Georges Biard.