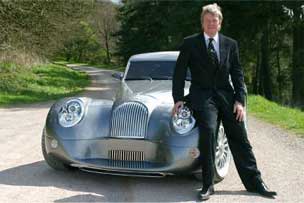 Meanwhile in England's "green and pleasant", what's laughingly called summer's under way big time. The Proms are at the Royal Albert Hall and the nearby Serpentine Gallery is showing Jeff Koons, "I could have done that", you'll say. And the love it or loathe it annual "installation in the park", this year by Japanese designers SANAA.  Get your dancing shoes on dude, August 23-24 prepare to boogy at Europe's hippest street party, the Notting Hill Carnival. Don't miss Guy Ritchie's mockney Mayfair pub on Farm Street, W1. Can't bear all this activity? then head out of town.
BUZZ did, to celebrate 100 Years of Morgan Cars at Cheltenham, a handsome spa-town on the edge of the Cotswolds. Take the waters at The Pittville Pump Room, or opt for a spa treatment at the C-Side Spa, Cowley Manor. Morgan cars are GB's longest established independent motor manufacturer, based In Malvern, Wocestershire, they needed Cheltenham for race-track activities and open spaces to showcase their magnificent hand-made motors made of British ash wood and metal. "Sochiro Honda once said that, "in the future there will be no more than 6 car companies – and Morgan".  www.morgan-motor.co.uk
But where to stay? "There's only one place, stay where I'm staying", advised Charles Morgan, third generation head honcho of Morgan Cars. A handsome man (56), Oundle educated, he's a former ITN news cameraman who's seen plenty of action in the world's trouble spots. "I got waylaid on my way to Hollywood", he sighs.  So who can blame BUZZ for booking into Cowley Manor – worth it to have a flute of champagne in the bar with a living legend. Anyway enough of Morgan and onwards.
Two hours west of London:
Cowley Manor www.curioushotels.com is a magnificent pile, built by architect George Somerset Clarke in the 1850's, seems he was influenced by Rome's Villa Borghese. It was once owned by baby-food giant Sir James Horlick, and, in the vast romantic gardens  Lewis Carroll met Alice Liddell, who inspired "Alice's Adventures in Wonderland".
Fast forward to 1999 when Jessica Sainsbury (yes of that family darling) and husband Prince Peter Doimi de Frankopan of Croatia bought Cowley and, together with a top team of architects and designers, completely transformed, over three years, the Manor, with its' 55 acres, 4 lakes, Victorian waterfall, medieval church, natural springs, into a hotel and spa, with indoor and outdoor pools, for the 21 century.  To-day Cowley Manor is a showcase for outstanding young British designers. It provided the archetype for their makeover of L'Hotel, on Paris's left bank www.l-hotel.com and the soon to launch The Canal House Amsterdam www.amsterdamcanalhouse.nl
The former oak-panelled ballroom is now the dining-room, get a table by the floor to ceiling windows or on the wide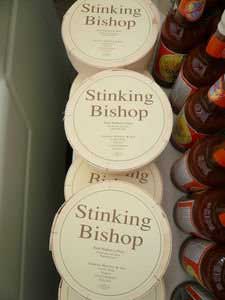 terrace in fine weather. Dale Lappert is the talented South African born chef, who believes in using locally sourced products. "I'm also a keen forager in the gardens and countryside around Cowley", he admits. Begin dinner with large hand-dived Oban scallops or treacle cured salmon. Free range Cotswold chicken breast with tarragon sauce or Char-grilled Gloucester Old Spot pork loin with honey carrots and whole grain mustard sauce to follow. Finish with the Stinking Bishop. What? Fabulous darling a soft washed-rind cheese produced by local cheesemakers from Gloucestershire cow's milk,  the stink is likened to unwashed socks and wet towels. How very British n'est pas. You could also sink a dark squidgy chocolate pudding with chocolate ice cream, along with a nice glass of Chateau Levant Sauternes, 2005.
Rooms  £250-475 including breakfast.
Foodie Diversion:
Visit Daylesford Organic Farm, Shop & Cookery School