"Manuel Martinez is a grand professional, a stunning technician, a real chef", says Jean-Luc Le Francois (Executive chef at restaurant L'Astor, Paris) who worked under Martinez at La Tour d'Argent. "He's at Rungis in the middle of the night, choosing the best products and is as passionate about his marketing as he is about his cooking, his family and his horses."
Martinez (MOF 1986) was head chef at La Tour d'Argent when the opportunity came to set up on his own account at the historic Relais Louis X111. Located in Saint-Germain-des-Gourmets in a rue opposite chez the late Pablo Picasso and Francoise Gillot, the Picasso's used to drink at the bar, formerly on the site of to-day's Louis X111.  In the same rue there's the excellent Ze Kitchen Galerie, Les Bouquinistes, further down there's Mariage Freres for a nice cuppa tea, and cute design boutiques for encore du retail therapy.
Mitterand came here, sometimes with Mazarine, his daughter, he lived round the corner and appreciated a good meal. Probably appreciated the history of this maison, built on the remains of the Grand  Augustin convent (all those sexy nuns!), with a portrait of the young (bi-sexual) Louis X111 in the entrance.
The beamed salle is very romantic, punctuated with antiques and outsize paintings. The welcome is warm as a spring day from uber-sommelier Frank Lucas and Martinez's daughter. "My wife worked here for years, but she's had enough of me", grins Martinez. He's the sort of chef who cooks like crazy, then pops out of the kitchen to chat to clients, most of them regulars. With two Michelin stars under his toque, he's a chef  comfortable in his baskets, but also a total perfectionist. Martinez is French, his grandfather Spanish and he likes to add a touch of the Med to his dishes
His dishes are delicious, generous and light. The bread is warm, difficult to resist.  A freebie starter soup of légumes oubliés with a touch of foie gras needs a flute of champagne Louise Pommery. Then, if you're there for lunch (50€ – what a bargain) the starter could be warm oysters bathed in frothed champagne, a touch of leek. Then either fish of the day (remember he's been to Rungis while you were just turning over), wild duck or Piece d'agneau, roasted carrots a l'harissa. Cheese is ripened below stairs with love. Finish with Chestnut Cappuccino in a tall glass, Millefeuille crème legere à la vanille Bourbon, or Clémentines roties, vanilla macaroon and éclats de rouget. It's all good, trust me.
Or trust the chef, Frank or Miss Martinez and, if you're only drinking by the glass they may have the Pomerol Chateau La Violette (24) open, but Frank likes the Croze Hermitage 2004 Alain Graillot (65).
How many times have you walked past L'Evasion, just round the corner from BUZZ's favourite Caves Augé?
Frankly the décor sucks, but ignore that, you can't be doing Jacques Garcia every day dear, time to get into the real atmosphere of a typical French bistro, especially now there's no smoking. Quel plaisir n'est pas?
Laurent and Catherine Brenta work well together, the place is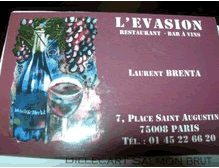 packed at lunch, not only is the food good, but there's a stunning selection of world wines by the bottle or glass, much of it from the fabulous Caves Augé, all noted on blackboards and a plasma screen. Just don't take the car Sarko's law offices are opposite and  place Augustin is crawling with les flics. Bet they pop in too, maybe for a glass of Eric Bordelet's excellent cider.
There's no formula, and it's not cheap, but you get what you pay for. Guacamole d'avocat and crab is one of chef Christophe Cavallo's 9 starters + the blackboard. Classic Oeuf (bio) mayo or soothing scrambled eggs with truffles, nice with a glass of White Chateauneuf-du-Pape 2006 Domaine Saint Préfert (19)
Then try the second wine of Chateau Pape Clément Pessac Léognan (19) with your main. A fat sole from Concarneau, buttery as can be (by Bordier, yum!) with steamed potatoes or frits. Parmentier de Canard de Challans de la maison Burgaud and foie gras. All  beef comes from Desnoyer,  cheese from Marie-Anne Cantin (except the Saint-Nectaire which is from Bordier), crusty bread's by master baker Jean-Luc Poujauran.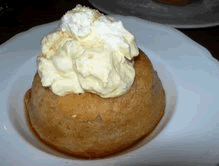 Now for les choses important. Les desserts. Paris-Brest maison. Old fashioned Praline ice-cream. Baba au Cognac and Assiette de macarons petit-fours de Pierre Hermé. He's always here, so it's the least we can do, he only lives across the road, reveals Laurent Brenta. Well if it's good enough for the Picasso of Patisserie.…….See you there.
Address Book:
27 rue Mazarine, 6th (Metro: St. Michel/Odeon)
T: 01 43 26 75 96
Shut Sun-Mon
Lunch 45 Dinner 60 + wine
Menu Degustation 250 with as much Louise Pommery
1998 as you can sink.
A La Carte about 76 + wine
L'Evasion,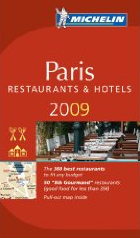 7 place Saint Augustin, 8th (Metro: St. Augustin)
T: 01 45 22 66 20
Average Spend 60 + wine
Closed Sat-Sun
Caves Augé
116 Boulevard Haussmann, 8th, (Metro. St. Augustin)
T: 01 45 22 16 97
Diary Date:
12-16 February. The Bristol aux Couleurs de l'Italie.
The chef from Rocco Forte's Hotel de Russie de Rome celebrates Saint Valentine (who was Roman!)
Where?
112 rue du Faubourg Saint-Honore, 8th
Reserve on: 01 53 43 43 42
Lunch (like Sarko and Carla with Tony Blair)
Or dinner about 70 + wine + Cocktail Dolce Vita