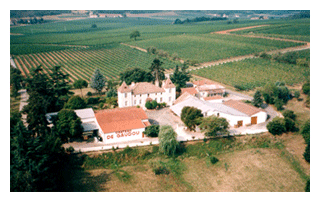 Does your zodiac sign dictate your taste? Or are you one of those who say, "I don't know much about wine but I know what I like?" Sir Terence Conran's London restaurant, Plateau, is putting on Astrological Master Classes in wine appreciation. Read, Wine for Stargazers. I'm a Gemini so, according to the wine-astrologists chez Plateau, I like sharp, snappy flavours and icy-cold drinks and am partial to a well-chilled, zingy New Zealand Sauvignon Blanc. Wrong! Glad I didn't throw out £70 on that one. Instead I took myself off to Cahors. "Why on earth would you want to go there?" enquired a well meaning friend. "Cahors wine tastes like bananas with their own chat show! Don't bother", he spluttered. I took that as a challenge, and set out on the Toulouse shuttle. I'll show this bugger, make him eat his banana, stuff it up his chat show!




Just so you can get your bearings, Cahors is located on the Lot river, between Toulouse and Bordeaux. During the middle ages the wine was shipped downriver to the sea. By the 14th century "the bold black Cahors" was exported all over Europe (there were no World Wines then or fusion cuisine; Ducasse/Robuchon/Gagnaire were unknowns!) History has it that the dark colour, caused by baking the grapes and the must before fermentation, made the perfect replacement for blood lost in battles!




My first stop was to dump the Vuitton chez Sabine and Claude Patrolin's Le Mas Azemar, a picture-perfect 18th century mas which now welcomes guests for wine tastings, fragrant home-cooked dinners around a table d'hote, and the best nights sleep available away from home. Next, on to taste 21 Cahors Excellence 2000 wines,. Up the stone steps, behind the cathedral to La Chantrerie I climb. Must remember to leave the Manolos behind next time!




I begin with the one you probably know best: Alain Dominique Perrin's Le Pigeonnier from Chateau Lagrezette. You may have been at the bash, in 2003, celebrating the 500th anniversary of winemaking in the region, where Tina Turner tasted a tipple with other A-List celebs. But it's not all having a knees-up. Perrin and über-oenologist Michel Rolland have been working hard to improve the quality and reputation of Cahors wines. Go on, it's chic to order a Cahors but you should know the best names to drop, darling. Tasting 21 is not difficult if you know how to "crache"; just take it behind your teeth, as if you're blowing bubble-gum, and whoooosh! Practise in the bathroom – it's great fun, but probably best not to wear the white Marc Jacobs until you've got it down to perfection.




A mix of peppery, waxy, earthy, black cherry fruit with smoky licorice undercurrents. Big, rich, smooth, warm with some tannin, lovely with an oven-roasted goose, is how I would describe most of the Cahors Excellence. Look for names such as Chateau Lamartine, (pure Malbec grapes). Or Chateau de Cèdre, hand-picked on the 12 hectares—no chemicals, hard work but "we must respect the terroir," they insist.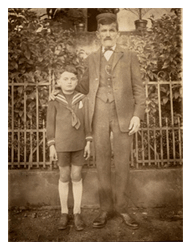 At Chateau Gadou, the vineyards are planted on 35 hectares of gravel-rich hillside in the heart of the Lot Valley. The Durou family have been making wine here since the 18th century. "I am the fourth generation," explains Fabrice Durou, handing me a glass of Renaissance which, made with 100% Malbec grapes, he assures me I could happily drink now or keep for three or four years. Durou spends most of his time in the vineyards, travels a bit to receive awards such as La Trophee Prestige 2003. "Look out for our Tradition, which is 80% Malbec, complemented by Merlot and Tannat," Durou advises. And, good news for white wine lovers is the delightful Blanc de Gaudou. "Notes of honey, apricots and grapefruit, a blend of Sauvignon and Sémillon. The grapes are hand-picked and taste this way because of sun and early morning mist, and the vines are mostly over 100 years old," explains Durou. This young winemaker is so passionate, he almost makes you want to down tools and follow him into the vineyards, like the Pied Piper.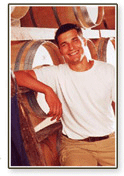 To find out more about Cahors wines:
Union Interprofessionelle du Vin de Cahors
430 avenue Jean Jaures, 46000. Cahors
T: 05 65 23 22 24




Chateau Gaudou will ship everywhere:
Fabrice Durou,
Chateau de Gadou, 46700 Vire-sur-Lot
T: 05 65 36 52 93
www.chateaudegaudou.com




When Jean Francois Delort's father bought a chateau to the South of Toulouse it was "an impulse buy" and it was being left to crumble. Two years ago, Jean Francois decided he'd so had it working as an investment banker. "I knew I wanted to get out of the rat race, I was sick and tired of commuting between Milan, Paris, New York." Sounds like the guy's crazy? Yes? No! Delort resigned from the bank, making sure he got his Christmas bonus, "to re-do the roof of the chateau," he admits. He also admits that he rather fancied the life of chatelain/lord of the manor, entertaining friends, doing a bit of huntin' shootin' fishin'. "But I soon got bored and started to cook foie gras in the chimney. When friends came, they begged to take it back to Paris." That's when Jean Francois made his next career move. "Of course I couldn't continue cooking the foie gras in the chimney if I was going to sell it professionally; draconian French hygiene and veterinary laws forbid that". So Jean Francois travelled around and found some friendly duck farmers to supply him and his partner Francois Belissent.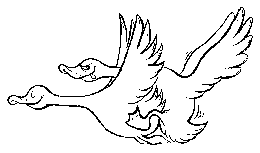 Of course it wasn't long before, with demand growing, it was prudent to open a depot in Paris, so now you don't have to schlep down to Toulouse; you can go and get the genuine fresh from the farm products. Foie gras frais, au natural, mi-cuit with figs, pruneaux or pain d'epices. No parts of the duck are ignored; get it smoked, confit, its manchons, gesiers and its cuisse confit. Get it in glass jars, porcelain dishes, vacuum-packed. And, if you hurry, you can order your Xmas Chapon, raised on Delort's farm in the Gers. Don't want chapon? Well take a chicken, canette, guinea-fowl, pigeon, rabbit, coquelet or quail. And to wash it down, a selection of champagnes, armagnac (from Delord Frères, the country cousins!) and wines.




Jean-Francois and his partner go to Rungis at 6am daily, and are open for tastings in their green and clean cave/depot from 9-13hrs from Tuesday to Saturday and most evenings; make an appointment to avoid disappointment. And don't forget the Chateau; it's had work done, is immaculate and is hired for film locations, and by savvy travellers eager to borrow Jean Francois' lifestyle, even if it is only for a few weeks. And where does JF go when he takes a break? "Oh here and there, but mostly I spend time in Brazil, I've just launched a techno-beach there!" Is there no stopping this guy's energy? Must be something in the foie gras. It's the French paradox, n'est pas!




CFSM
9 rue Faraday, 17th . Metro: Ternes
T: 01 46 22 40 15
E:mail: [email protected]
www.saintmartory.com







Don't forget to pick up the 2005 Guide Relais & Chateaux. They've really gone global this year. "19 members from 12 different countries," says President Régis Bulot. But it's not all good news: out go 34 maisons not up to R & C standards of courtoisie, charme, caractere, calme et cuisine! Interesting to see
Poland
enter the ranks with the Hotel Copernicus where apparently the über-astronomer himself used to hang out. Don't suppose there was a pool and sauna at the time, and surely not a lot of people know he was Polish! You live and learn something every time you open a page of the wonderful and free R & C. Also on line @ www.relaischateaux.com
Find out more at 33 boulevard Malesherbes, 8th. T: 0 825 825 180. It's a jolly good read.
---
Born in Britain and now based in Paris, Margaret Kemp graduated from The Cordon Bleu and spent a year working and watching in the kitchens of top chefs from Sydney, Australia via Bangkok, Hong Kong, California, New York and France. Realising she would never win the coveted 3-Michelin stars, she decided to write about the people who do, the "disciples of Escoffier."
---

Want to make your own foie gras and all things divine? Then this beautiful volume from Chronicle Books is just for you:



Caviar, truffles, and foie gras–these luxurious ingredients create a dazzling orchestra for the senses and are appearing more and more on the menus at fine restaurants. This elegant cookbook explores the difference between Sevruga and Osetra, the controversy of foie gras, and the enigmatic nighttime world of truffle hunting. Over 50 tantalizing recipes demystify these sometimes intimidating ingredients with straightforward, simple techniques. For those who aspire to decadence in the dining room, it's now possible to enjoy at home the flavors of such sumptuous dishes as Steamed Lobster with Truffle Beurre Fondue or Whole Roasted Foie Gras with Winter Vegetables. Author Katherine Alford reveals the secrets to infusing home cooking with three of the most revered delicacies in haute cuisine.